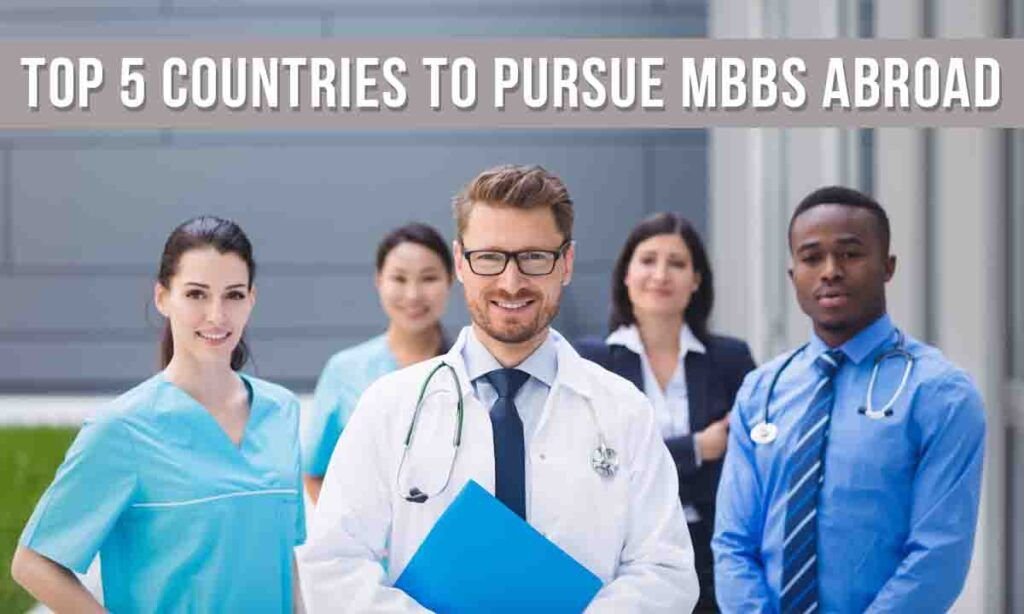 Many students are contemplating the option of pursuing a medical education overseas. Medicine is an extensive and demanding field, and becoming a doctor requires significant dedication, perseverance in academics, and mental balance to handle any circumstance.
In India, medical courses are highly sought-after and rapidly expanding. While it is a challenging field, it is also a well-respected one. The healthcare industry is massive, with approximately millions of job opportunities around the world.
Why study medical courses abroad?
There are numerous reasons to study mbbs abroad. Many countries provide quality medical education at affordable prices. Students from India usually prefer to study abroad because, in India, there is a high demand for fees and donations in medical colleges and also because there are not so many facilities provided by medical colleges. One of the important reasons to study abroad is that, in India, there is high competition in the medical field.
Many foreign countries provide quality medical education. Some are :
Russia :
Russia has emerged as a prominent destination for pursuing medical education in Europe owing to the advanced facilities and technology available in Russian universities. The admission process for medical courses in Russian universities is relatively straightforward, as it does not require students to appear for any entrance exams. The living expenses and tuition fees for international students are comparatively affordable to do MBBS in Russia, making it a preferred choice among students. Degrees earned from Russian medical universities are recognized and accepted by prestigious organizations such as WHO, MCI, and UNESCO.
Philippines :
The Philippines has become a popular choice for Indian students looking to pursue an MBBS in the Philippines. Studying at a medical university in the Philippines offers a high-quality education at a lower cost compared to universities in India. The colleges in the Philippines follow the American format in teaching, which provides students with excellent communication skills, along with quality education.
Kyrgyzstan :
Kyrgyzstan is a highly sought-after destination for studying MBBS abroad due to its affordable cost of education, with fees ranging between 12-18 lakhs. The medical universities in Kyrgyzstan provide education of a standard equivalent to that of many European institutions. So students who want to pursue MBBS in Kyrgyzstan can go for it without any second thought.
Bangladesh :
Due to the shared cultural values between India and Bangladesh, Indian students pursuing MBBS in Bangladesh find themselves in a familiar environment. Bangladesh has a high percentage of candidates passing the Foreign Medical Graduates Examination and a significant number of medical colleges offering top-notch medical education for international students.
Kazakhstan :
Kazakhstan offers an affordable MBBS programme, with low tuition fees for students. The medical universities in Kazakhstan are renowned for providing high-quality education, which has garnered global recognition. MBBS in Kazakhstan is one of the great options for students who want to study abroad.