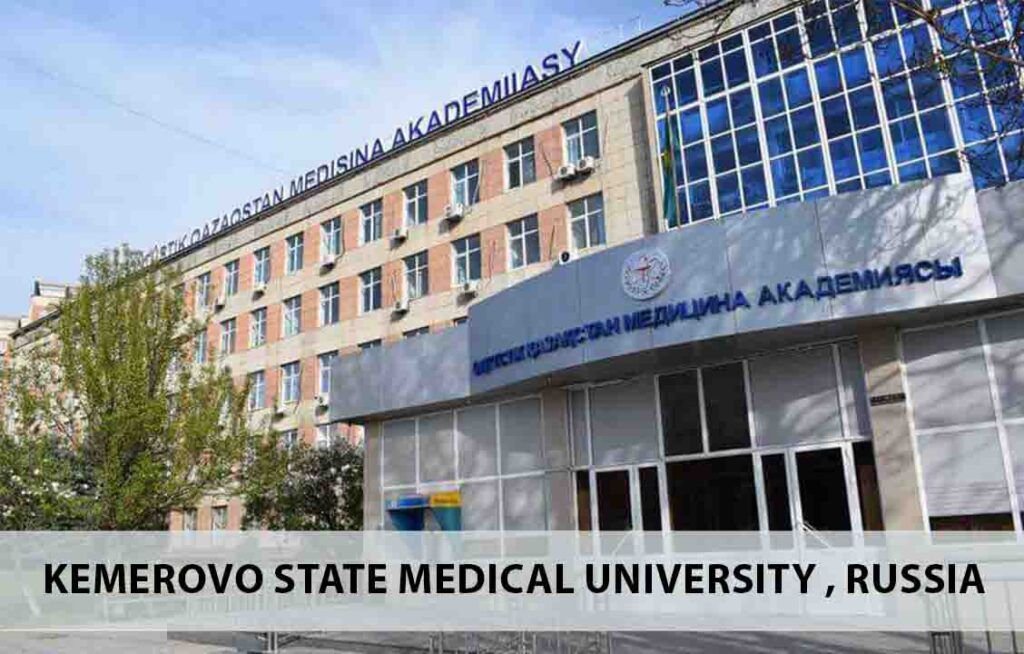 Russia, the largest country in the world, spans across two continents, showcasing its vastness and diversity. Following the collapse of the Soviet Union, Russia has experienced a remarkable resurgence, demonstrating impressive economic recovery, unparalleled military strength, and a rich cultural heritage that captivates the world.
As a permanent member of the United Nations Security Council and one of the five nuclear-armed nations, Russia holds a prominent and influential position on the global stage. It actively leads in the Commonwealth of Independent States and actively engages with international organizations such as the G7, contributing to important discussions and shaping global policies
Moscow, situated on the Moskva River, boasts the iconic Kremlin, the official residence of the President of Russia.one of the best country who want to pursue MBBS in Russia.
About Russia
| Founded Year | 1955 |
| --- | --- |
| Medium Language | English |
| Recognized by | Ministry of Health of the Russian Federation, WHO, etc. |
| Yearly Tuition Fees | 230,000 RUB |
| Currently Enrolled Students | 3,500+ |
| | |
Why to Choose Kemerovo State Medical University ?
Kemerovo State Medical University ensures the implementation of international-level educational programs.
The university maintains coordination with universities abroad to offer specialized medical training in various disciplines.
Medical students at the university have the unique opportunity to collaborate with renowned medical specialists from around the world.
The university faculties are dedicated to nurturing highly skilled medical professionals through the university's academic development programs.
Graduates of Kemerovo State Medical University are successfully employed as doctors in different countries, earning attractive salary packages.
Kemerovo State Medical University Fees Structure 2023
Those students who want to study MBBS abroad then choose Kemerovo State Medical University. The MBBS program fees include tuition fees :
| Details | Tuition fee | One time charges | Hostel charges | Total |
| --- | --- | --- | --- | --- |
| 1st year | 2,35,000 RUB | 1,50,000 RUB | 30,000 RUB | 4,15,000 RUB |
| 2nd year | 2,35,000 RUB | – | Optional | 2,35,000 RUB |
| 3rd year | 2,35,000 RUB | – | Optional | 2,35,000 RUB |
| 4th year | 2,35,000 RUB | – | Optional | 2,35,000 RUB |
| 5th year | 2,35,000 RUB | – | Optional | 2,35,000 RUB |
| 6th year | 2,35,000 RUB | – | Optional | 2,35,000 RUB |
| Grand total | – | – | | 15,90,000 RUB |
| | | | | |
Note : 1 ruble = 1.06 INR
Kemerovo State Medical College Admission Process
Step 1 : Fill up the admission form with accurate information.
Step 2 : Provide scanned copies of your 10th and 12th mark sheets, NEET scorecard, medical certificate, and a copy of your passport.
Step 3 : After submitting the admission form and documents, candidates can expect to receive the invitation letter within 10-15 days.
Step 4 : Once you receive the invitation letter, proceed to pay the tuition fee of the institute through net banking or the specified payment method.
Step 5 : Using the original receipt of payment and the invitation letter from the university, apply for the student visa process. The visa processing typically takes around 10 days
Eligibility To Study MBBS In Kemerovo State Medical College
NEET qualification is mandatory for admission.
Minimum of 50% marks is required in the 10+2 class.
Reserved category students must have a minimum of 40% marks in the 12th standard.
Physics, Chemistry, Biology, and English are the main subjects in the 12th class.
The minimum age for admission is 17 years.
Students who turn 17 years old by the 31st of December in the admission year are also eligible.
Documents Required
10th-grade sheet
12th-grade sheet
Original Passport
Passport size photos
NEET scorecard
HIV/AIDS reports
COVID-19 reports
Kemerovo State Medical University Ranking 2023
Kemerovo State University is one of the prestigious universities in Russia to study MBBS. Apart from that, this university is listed among the top medical universities in Russia :
| Category | Ranking |
| --- | --- |
| Country Ranking | 308th |
| World Ranking | 7021st |
| | |
Student's Life at Kemerovo State Medical University
The university has numerous international partnerships with medical universities and bodies worldwide, enabling students to engage in international conferences, seminars, and student exchange programs.
Kemerovo State University is home to 15 renowned scientific schools that have gained recognition not only in Russia but also internationally.
The university's scientists and professors are recognized experts affiliated with esteemed organizations such as the World Health Organization and international expert councils. This provides valuable opportunities and inspiration for students studying at the university.
The university offers hostel facilities and accommodation options for students, ensuring comfortable living arrangements during their academic journey.
Kemerovo State University provides sports facilities for students, promoting a healthy and active lifestyle.
The university organizes diverse cultural programs, festivals, and events that bring students together and celebrate various cultures, fostering a vibrant and inclusive community.
Conclusion
The A R Group Of Education, we are dedicated to providing comprehensive guidance throughout your journey and assisting you in building a promising future. With our team of highly skilled experts boasting over 10 years of experience in the field, we are well-equipped to help you make informed decisions when choosing the right colleges for your MBBS in Russia. We understand that navigating the path to a successful career can be difficult , and we are here to address any uncertainties you may have.
FAQ