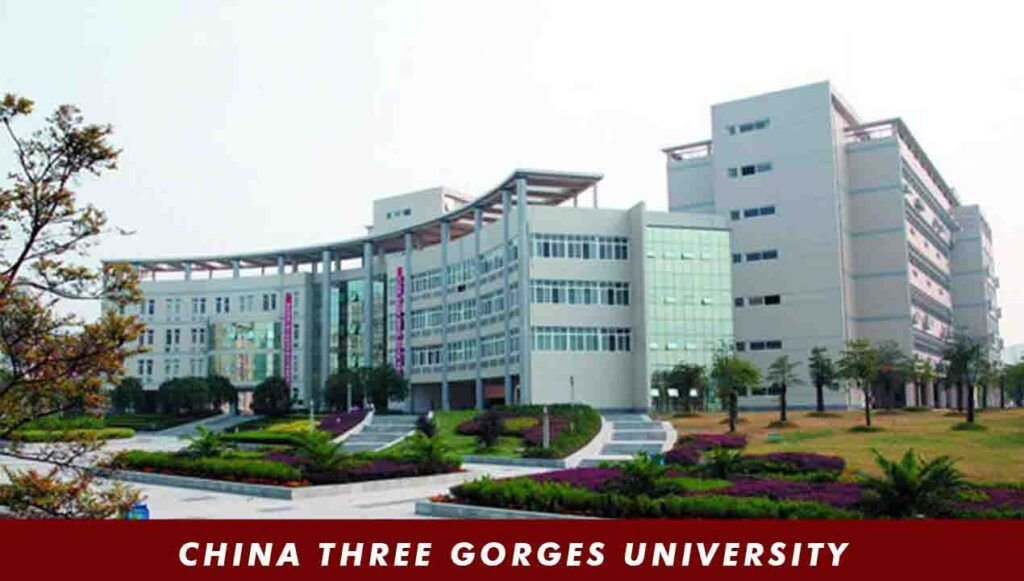 An ever more common choice for global medical students is to study MBBS in China. China has achieved incredible strides in the realm of medicine, offering its residents a healthy and secure environment thanks to its several highly regarded medical institutes and universities that receive international acclaim. These prestigious colleges provide MBBS in China, making them a desirable option for aspirant physicians.
Why MBBS in China?
Top medical universities in China provide excellent educational facilities and infrastructure.
China Three Gorges University provides a well-equipped library, cafeteria, gym, and other amenities for students.
The medical universities in China are approved by the Medical Council of India (MCI).
Pursuing MBBS in China provides a globally recognized degree from the best colleges.
China Three Gorges University provides high-quality education for students aspiring to study medicine in China.
Overview of China
| Category | Details |
| --- | --- |
| Capital | Beijing |
| Population | Approximately 1.4 billion |
| Area | 9.6 million square kilometres |
| Official Language | Mandarin Chinese |
| Currency | Chinese Yuan (CNY) |
| Government | Communist Party-led single-party socialist state |
| Famous Landmarks | Great Wall of China, Forbidden City, Terracotta Army |
| Climate | Diverse (ranging from tropical to subarctic) |
| | |
China Three Gorges University is a famous institution recognized by the Ministry of Education. It was established in 2000 by merging the former Wuhan University of Water Conservancy and Electric Power. The university has gained recognition as one of the top choices for Indian students seeking affordable MBBS in China. It holds accreditation from NMC/MCI, WHO, and other renowned medical organizations.
As one of the leading Medical universities in China, CTGU China is a member of the United Nations Academic Impact (UNAI) and offers a wide range of academic degrees, including Undergraduate, Postgraduate, and Doctoral programs. All courses at the university are taught in the English language, making it accessible for international students.

Overview Of China Three Gorges University
| Medium | English |
| --- | --- |
| Duration | 5 Years |
| Recognized by | NMC/MCI, WHO, etc. |
| Affiliated with | China Ministry of Education |
| Exam | NEET UG (Compulsory) |
| Area | 3,000+ acres |
| Located in | Yichang, Hubei, China |
| | |
Fee structure of China Three Gorges University
The affordable MBBS Programme at CTGU China University is well-known. For applicants who intend to apply to the university, we have listed the whole China Three Gorges University charge Structure. The tuition charge for the college does not include the hostel and accommodation fees.
The MBBS tuition costs and hostel fees that applicants must pay at the time of admission are included in the fee schedule below.
| Academic Year | 1st Year | 2nd Year | 3rd Year | 4th Year | 5th Year |
| --- | --- | --- | --- | --- | --- |
| Tuition Fee | 34,000 | 24,000 | 24,000 | 24,000 | – |
| Accommodation Fee | 4,800 | 4,800 | 4,800 | 4,800 | – |
| Physical Exam Fee | 400 | 400 | 400 | 400 | – |
| Internship Fee (RMB) | – | – | – | – | 34,000 |
| | | | | | |
Note: 1 RMB = 11 INR
Why Choose China Three Gorges University?
Numerous individuals apply each year to study medicine at one of China's more than 45 universities. One of them is the China Three Gorges University, which provides Indian students with a top rated education at a relatively affordable price.
The university is approved by prestigious bodies such as the National Medical Commission (formerly MCI), World Health Organization (WHO), and others, ensuring the quality and validity of the MBBS program
The university provides convenient and cozy accommodations for international students, ensuring a comfortable living environment during their study period.
The university provides well-equipped medical facilities on campus, ensuring easy access to healthcare services for students.
China Three Gorges University is recognized as one of the top-ranked medical universities in the country, known for its academic excellence, research opportunities, and distinguished faculty.
China Three Gorges University Eligibility Criteria
For rapid admission, Indian students interested in studying MBBS in China should review the China Three Gorges University Eligibility Criteria.
The minimum age requirement is 17 years.
Physics, Chemistry, Biology, and English are mandatory subjects for higher education.
A minimum 50% score is required in 10+2 in all the above-mentioned subjects
SC/ST/OBC candidates require a minimum of 40% score in 10+2 in all the above-mentioned subjects.
Qualification in the NEET exam is a must.
China Three Gorges University Admission Process
Indian students who are interested in attending China Three Gorges University for MBBS in China can evaluate the entrance requirements for speedy admission.
Fill out the application form and attach a passport-sized photo.
Submit your 11th and 12th standard mark sheets and school leaving certificates.
Pay the required application, admission, and processing fees.
Send the processing fees to either China or India, based on the earlier option.
Receive the official photocopy of your Admission Letter within seven working days.
Begin the student visa process by applying at the nearest Chinese Embassy/Consulate.
Gather the necessary documents for the visa application, including a valid passport, photographs, Visa Application Form, JW202 Form, and Admission Letter.
Complete a health check-up and obtain a Physical Examination Record.
Upon arrival in China, be received by a representative at the airport and guided to the university hostel.
Assist in paying the admission and administrative fees at the university counter the next morning.
The overall timeline from receiving the Admission Letter to obtaining the China Visa is approximately one month.
China Three Gorges University Document Required
Eligibility criteria are organized by the higher authorities of the university. This university is one of the MCI / NMC Approved Medical Colleges in China for Indian students. The criteria are set according to every national and international student.
10th & 12th Mark sheets
NEET Exam scorecard
Copy of passport
Candidates bank statement
Character certificate
Passport photograph
Medical Certificate
Students life at China Three Gorges University
International students arriving from different parts of the world can benefit from the excellent accommodation options provided by China Three Gorges University. The university offers comfortable and welcoming hostel facilities specifically designed for both male and female students pursuing MBBS. The rooms are fully furnished and equipped with essential amenities such as telephone, television, and internet connectivity. Students have the flexibility to choose from a variety of room types, including single and twin-sharing. The hostel also ensures a suitable climate with cooling and heating systems, along with convenient access to laundry facilities.
Hostel & Accommodation
Candidates from all over the world can benefit from the improved housing the institution offers them. All foreign students who came to the university to study MBBS are provided with convenient and comfortable housing. The facilities at the China Three Gorges University Hostel are available to both boys and females separately.
A telephone, a television, and internet connectivity are included in the room's complete furnishing and amenities. Students can select from single, twin-sharing, and other options based on their preferences. The hostel offers the essential heating and cooling equipment in addition to a laundry room.
China Three Gorges University Advantages
The university has a significant representation of Indian students in the MBBS class, forming a major percentage of the student body. To ensure an optimal teacher-student ratio, each class consists of approximately 10-20 students. For Indian students who do not speak the Chinese language, English serves as the medium of instruction. One of the advantages of studying in this university is the opportunity to interact and build relationships with students from diverse cultural backgrounds, as they come together for their medical studies. The university boasts well-equipped infrastructure with comfortable amenities, providing a conducive environment for learning. The university prioritizes the safety of female students, with a low rate of crime reported on campus.
China Three Gorges University Scholarships
For the academic year 2023, China Three Gorges University has opened admissions to all degree Programmes under sponsorship from the China Scholarship Council (CSC). Each year, scholarships sponsored by the Chinese government are given to international students in an effort to advance both cultural interaction and Chinese universities. The prestigious China Three Gorges University CSC scholarship is available to undergraduate and graduate students in China. It can be taken in a variety of disciplines, and training is given in either English or Chinese.
Infrastructure of China three Gorges Medical University
To be eligible for English Medium programs, applicants must possess a high school diploma or a higher level of education. Proficiency in the English language is essential, and applicants with a solid foundation in English will be given preference. Additionally, applicants must be between 18 and 25 years old, in good health, and hold a non-Chinese passport.
China Three Gorges University Ranking
The best medical universities in China for pursuing quality medical education include the China Three Gorges University, one of the most prestigious universities in China. According to the 4ICU country ranking, China Three Gorges University is rising in standing each year and currently holds the 239th place in the nation.
| Ranking Type | Ranking |
| --- | --- |
| 4ICU Country ranking | 239 |
| 4ICU World ranking | 4569 |
| | |
China Three Gorges University Courses
Engineering, science, arts, medicine, management, economics, education, law, and fine arts are just a few of the 72 undergraduate degrees available at China Three Gorges University's 30 different colleges. About 200 approx hectares of land make up China Three Gorges University's campus. 8.3 lac square meters are used in the entire building area. Over 2 lac volumes and thousands of English-language reference books for medical science are available at the university library.
Conclusion
AR Group of Education offers professional guidance for students who are interested in pursuing MBBS in Abroad. Our team of award-winning counselors has vast experience and knowledge in the field of international education. We provide comprehensive assistance, starting from selecting the right college to obtaining your visa and tickets, and even until you land in your dream college. Our expert counselors are available round the clock to answer all your queries and provide assistance whenever you need it. Trust us to be your ultimate guide in fulfilling your educational aspirations to study MBBS abroad.
FAQ