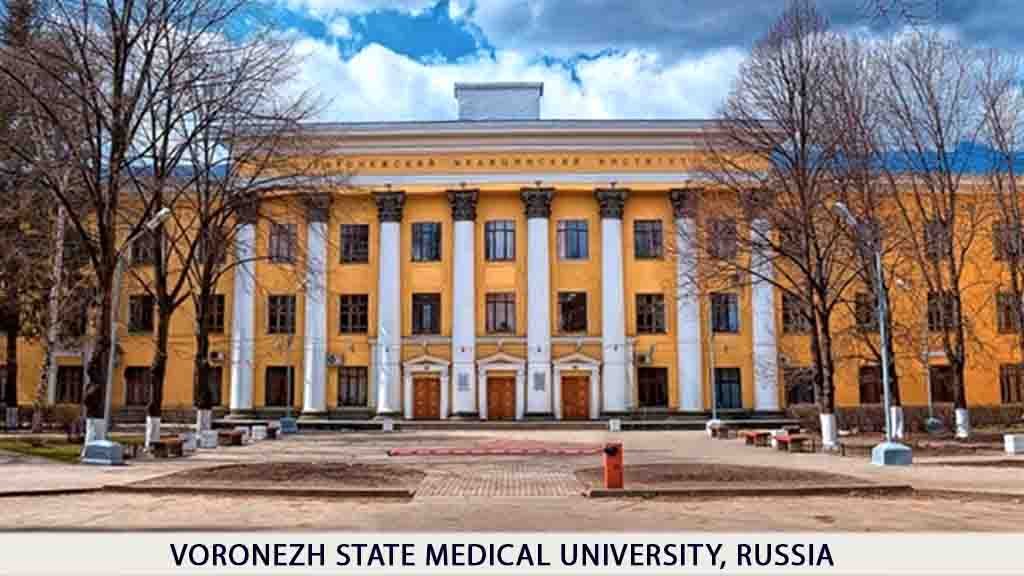 Russia offers exceptional medical education and practical knowledge to students, providing them with immense benefits. The country boasts top grade facilities and resources that contribute to a high-quality learning experience. Students study MBBS in Russia have the advantage of enjoying quality on-campus accommodation and access to nutritious food. Each year, Russia attracts a significant number of foreign students, with over 200,000 individuals from around the world choosing to pursue their medical education in the country. These students, who could have opted for prestigious institutions in the US or the UK, are drawn to Russia due to its extensive expertise in medical research.
About Russia
| Population | 147,182,123 |
| --- | --- |
| Area | 17,098,246 km2 |
| Capital City | Moscow |
| Language | Russian (official), Tatar, Ukrainian, Bashkir, etc. |
| Climate | Warm to hot in dry summers and (very) cold winters with temperatures of -30°C and lower |
| Literacy Rate | 100% |
| Time Zone | UTC+2 to +12 |
| Currency | Russian ruble (₽) (RUB) |
| Weather | June to august ( summer ) , september to october (autumn) , november to march ( winter ) , april to may ( spring ) |
| | |
Voronezh State Medical University, located near Moscow in Voronezh, Russia, is renowned as one of the country's premier medical institutions. Its rich history dates back to 1802 when it originated as the Dorpat University before being relocated to Voronezh in 1918. In 1903, Voronezh University's medical faculty established an independent medical institute. Subsequently, the university saw the establishment of the pediatric faculty, dental faculty, and in 1983, the faculty of medical specialists and practicing doctors. The medical degrees offered by Voronezh State Medical University are recognized worldwide for their excellence. In 1992, the university initiated its international faculty of medical education, providing training opportunities for students from around the globe.
Overview
| Year of Establishment | 1918 |
| --- | --- |
| University Type | Public |
| Recognition | NMC and WHO approved |
| Eligibility | 50% in Physics, Chemistry, and Biology Aggregate |
| Course Duration | 6 Years |
| NEET | Qualifying Marks |
| IELTS/TOEFL | Not Required |
| Medium of Teaching | English |
| | |
Why Choose Voronezh State Medical University?
Voronezh State Medical University is one of the leading institutions for MBBS in Russia.
The university offers medical programs in the English language.
Students can complete their MBBS degree at a low cost.
It is the oldest university in the country.
The university has a well-trained and friendly staff.
Hostel facilities are available for international candidates.
Proper medical treatment is provided on campus.
he university has its own clinics to train medical candidates.
Accommodations are available for all foreign students.
Voronezh State Medical University Fee Structure 2023
The MBBS course fee of the university is affordable for Indian candidates, they can check the Voronezh State Medical University Fee Structure below: 
| | Tuition Fees (RUB) | Hostel Fees (RUB) | Other Charges (USD) | Total (RUB) |
| --- | --- | --- | --- | --- |
| 1st Year | 3,64,000 | 40,000 | 2,000 | 4,06,000 |
| 2nd to 6th Year | 3,64,000/yr | 40,000/yr | – | 20,20,000 |
| Grand Total | – | – | – | 24,26,000 |
| | | | | |
Note : 1 Ruble = 1.06 INR
Voronezh State Medical University Courses
Voronezh State Medical University offers a range of courses in the fields of Medicine, Pediatric, Dentistry, and Nursing. These programs are specifically designed to provide students with comprehensive knowledge and skills in their chosen disciplines. One notable feature is that all courses are delivered in English, ensuring accessibility and ease of understanding for international students. The university takes pride in its world-class faculty who are experts in their respective fields, ensuring that students receive high-quality education and guidance throughout their academic journey. Whether students are interested in pursuing a career in medicine, pediatric care, dentistry, or nursing, Voronezh State Medical University offers exceptional programs to cater to their aspirations and equip them with the necessary expertise for success in their chosen profession.
Voronezh State Medical University Ranking
Due to its good ranking, it is put in the category of the top MBBS universities in Russia where Indian candidates can apply easily.
| | Ranking in Country | World Ranking |
| --- | --- | --- |
| Voronezh State Medical University | 181 | 4674 |
| | | |
Voronezh State Medical University Eligibility Criteria
The NEET exam is mandatory for admission to the program.
Candidates must have achieved a minimum of 50% in their 12th class, specifically in Physics, Biology, and Chemistry.
Candidates belonging to the reserve category are required to obtain a minimum of 40% marks.
The minimum age requirement is 17 years. Students who will complete 17 years by 31st December of the admission year are also eligible.
Voronezh State Medical University Admission Process
Fill out the application form on the university's website.
Submit scanned copies of the required documents.
Receive the admission letter within a week.
Admission is based on eligibility and marks obtained.
Apply for a visa at the Russian embassy after receiving the invitation letter.
Prepare for departure and inform the university of the arrival date.
Required Documents
Invitation letter
Copy of Passport
Copy of 10th mark sheet
Copy of 12th mark sheet
NEET score card
Birth Certificate
Medical Certificate
Passport Size photographs
Conclusion
AR Group of Education recognizes the significance of ensuring a comfortable stay for its Indian students studying in Russia. To cater to their needs, the group has made special arrangements including hostel accommodation, an Indian mess, dedicated Indian counselors, and representatives at universities to offer real-time assistance. Additionally, renowned Indian doctors and professors are invited to Russia, further enhancing the support network available to Indian students study MBBS in abroad.
FAQ