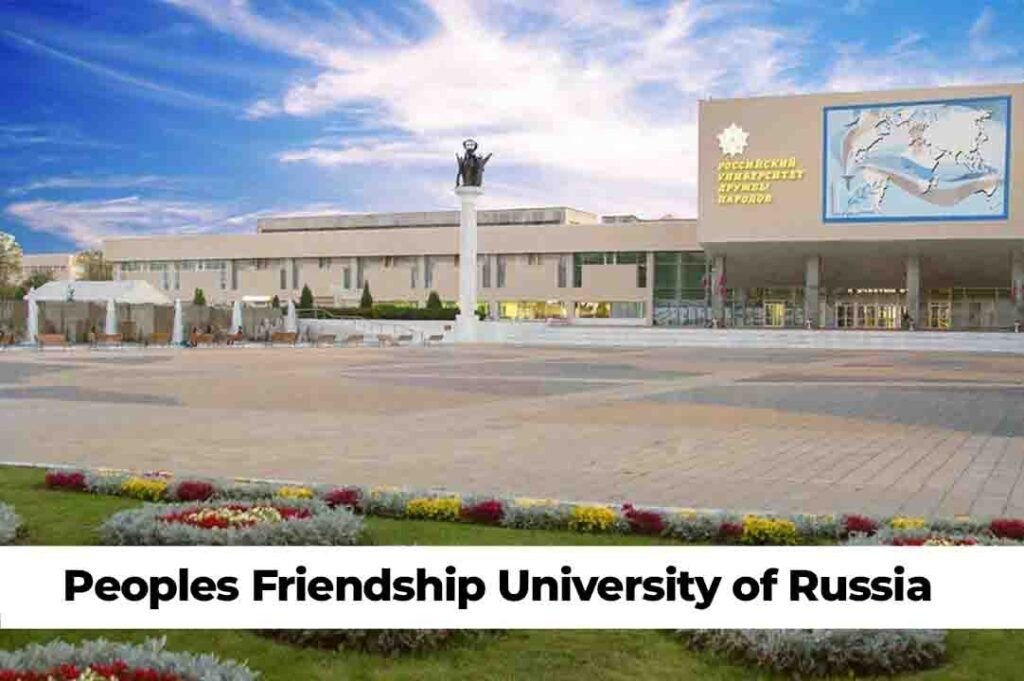 Russian medical universities attract a large number of international students, creating a diverse and multicultural environment. Interacting with students from different countries can broaden perspectives, promote cultural exchange, and enhance the overall learning experience.
MBBS in Russia medical universities emphasize practical training, providing students with ample opportunities to gain clinical exposure. This includes working in well-equipped hospitals, clinics, and medical centers, allowing students to apply their knowledge in real-life healthcare settings.
MBBS in Russia Overview
| Population | 147,182,123 |
| --- | --- |
| Area | 17,098,246 km2 |
| Capital City | Moscow |
| Language | Russian (official), Tatar, Ukrainian, Bashkir, etc. |
| Climate | Warm to hot in dry summers and (very) cold winters with temperatures of -30°C and lower |
| Literacy Rate | 100% |
| Time Zone | UTC+2 to +12 |
| Currency | Russian ruble (₽) (RUB) |
| Weather | June to august ( summer ) , september to october (autumn) , november to march ( winter ) , april to may ( spring ) |
| | |
Established in 1960 by the Government of the Union of Soviet Socialist Republics, People's Friendship University (also known as RUDN University) stands as one of Russia's esteemed medical institutions. Located in Moscow, the university has a rich history. In 1965, it proudly conferred degrees upon its first batch of 288 students hailing from 47 nations, emphasizing the institution's commitment to fostering a diverse academic community.
RUDN University facilitates an environment where students and scholars can freely engage in their educational pursuits, teaching endeavors, and research activities. Each year, the university achieves a remarkable feat by bringing together students from 140 different nations, a testament to its global appeal and inclusive atmosphere.
Overview
| Information | Details |
| --- | --- |
| Year of Establishment | 1960 |
| University Type | Public |
| Recognition | NMC and WHO approved |
| Eligibility | 50% in Physics, Chemistry and Biology Aggregate |
| Course Duration | 6 Years |
| NEET | Qualifying Marks |
| IELTS/TOFEL | Not Required |
| Medium of Teaching | English |
| | |
Why choose Peoples' Friendship University? 
People's Friendship University is authorized by the Medical Council of India, allowing graduates to work in India.
The university has a faculty of highly qualified professionals and instructors.
The classrooms and laboratories at the university are equipped with modern amenities, including internet access, audio-video systems, advanced equipment, and up-to-date software.
Admission to the university does not require any donation or additional financial contribution.
Students at the university have the opportunity to learn and enhance their professional skills under the guidance of some of the country's top experts.
People's Friendship University Fees Structure 2023-24
Mentioned below are the fee structure of people friendship university
| Year | Tuition Fees (RUB) | Hostel Fees (RUB) | Other Charges (RUB) | Total (RUB) |
| --- | --- | --- | --- | --- |
| 1st Year | 7,12,500 | 32,500 | 1,700 | 7,73,588 |
| 2nd to 6th Year | 7,12,500/yr | 32,500/yr | – | 35,01,412 |
| Grand Total | – | – | – | 42,75,000 |
| | | | | |
Note 1 rub = 1.08 INR
Faculties of People's Friendship University
Mention below the ranking of world and country 
| Category | Ranking |
| --- | --- |
| People's Friendship University Ranking in Country | 31 |
| People's Friendship University World Ranking | 317 |
| | |
| | |
Eligibility To Study MBBS In People's Friendship University
The candidate must pass a recognized board's higher secondary examination or an equivalent competent test.
A minimum of 50% and above in Physics, Chemistry, Biology, and
English is required in the 10+2 examination.
During the admission, the candidate must be 17 years old.
To be eligible, Indian applicants must obtain a NEET score.
People's Friendship University Admission Process
Fill out the application form available on the college's official website.
Send scanned copies of the required documents along with the application.
International students will receive their admission letter within a week of document submission.
Admission will be based on the application forms, the candidate's eligibility, and marks obtained.
After receiving the invitation letter, apply for a visa at the immigration department of the Russian embassy in your country.
Prior to your arrival, prepare for departure and inform the University about your Arrival Date.
Document Required For People's Friendship University Admission
Make sure to keep the documents up to date and get them verified:
10th mark sheet
12th mark sheet
Passport
NEET scorecard
Invitation letter
Receipt of Application form
Birth Certificate
Current Passport size photographs
Medical certificate (including a COVID report)
Student life At People's Friendship University
International students are provided accommodation in the university's student dorm rooms.
The foreign students' hostel is conveniently located in the city center, near the main university building.
Gender-specific residences and hostels are available on campus to cater to students' preferences.
The university's hostels are well-equipped and offer a comfortable living environment for students.
The hostel rooms are spacious, clean, and well-ventilated, and each student has access to a bathroom.
Medical services are available within the hostels to cater to students' healthcare needs.
Students can choose between dining at the hostel's canteen or cooking their own meals.
Students can choose between dining at the hostel's canteen or cooking their own meals.
Conclusion
AR Group of Education is a trustworthy mentor for students who wish to pursue MBBS in abroad. Our team of experienced and knowledgeable counsellors has a deep understanding of the international education sector, providing comprehensive support to help you choose the right college and obtain your visa and tickets. We even offer assistance until you reach your desired college. Our expert counsellors are available 24/7 to answer your queries and provide guidance whenever you need it. You can trust us to be your ultimate guide in achieving your dream of study MBBS in Russia.
FAQ