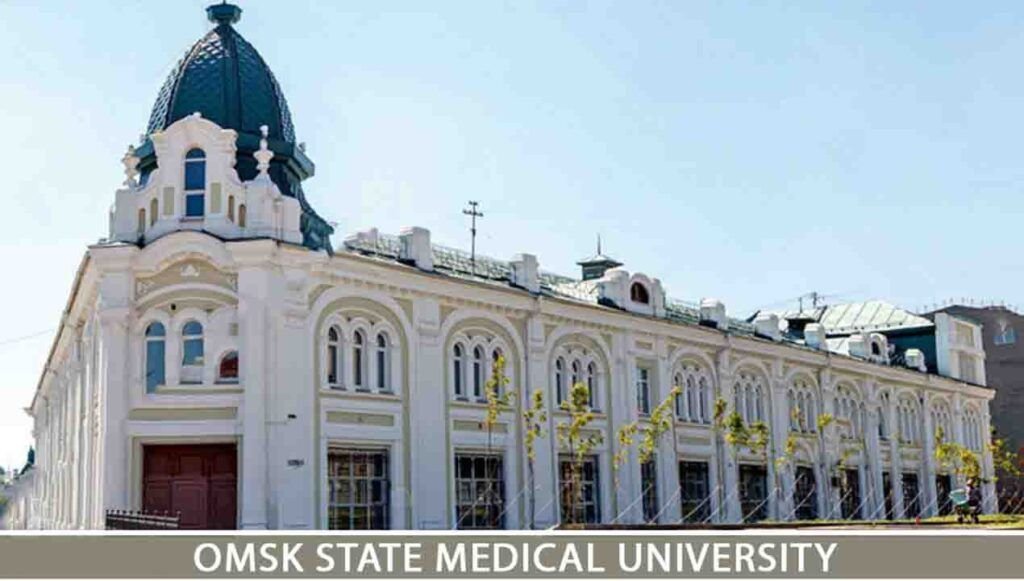 Russia has emerged as a popular destination for medical aspirants worldwide due to its affordable tuition fees and world-class infrastructure. Many of the country's medical universities are recognized by major international organizations and boast top-quality faculties. For Indian students who face difficulties getting into Indian medical institutions, MBBS in Russia offer a viable alternative with their high standards of education.
About Russia
| Population | 147,182,123 |
| --- | --- |
| Area | 17,098,246 km2 |
| Capital City | Moscow |
| Language | Russian (official), Tatar, Ukrainian, Bashkir, etc. |
| Climate | Warm to hot in dry summers and (very) cold winters with temperatures of -30°C and lower |
| Literacy Rate | 100% |
| Time Zone | UTC+2 to +12 |
| Currency | Russian ruble (₽) (RUB) |
| | |
Established in 1921 in the city of Omsk, Russia, OMSK State Medical University is a highly regarded institution for medical studies. In 1925, it was renamed OMSK State Medical Academy and has since become one of the best to pursue MBBS in abroad . Graduates of this prestigious institution can work as doctors in various developed countries, and their MBBS degree is recognized in India as well. The university offers an affordable MBBS program, with fees lower than those of top medical colleges in developed countries.
Overview
| Information | Data |
| --- | --- |
| Full Name of University | OMSK State Medical Academy |
| Founded Year | 1921 |
| NEET Requirement | Yes |
| Classroom Language | English (Preferred) |
| Approval from | National Medical Commission (earlier, MCI), WHO, Russian Government |
| MBBS Course Duration | 6 years |
| NEET Eligibility | Mandatory for Indian Students |
| MBBS Eligibility | AGE limit- 17+ years, Academic- 50% marks in 12th board exam |
| | |
Why Choose This University?
OMSK State Medical Academy offers direct admission to students from all over the world for the MBBS Programme, subject to meeting eligibility criteria.
The university has received international recognition for the quality of its medical degree.
The university maintains good relationships with top medical institutions in developed countries such as Japan, western Europe, and the United States of America.
The institution is approved by the National Medical Commission (NMC), making it a preferred choice for Indian students seeking medical education in Russia.
Graduates of the university have the opportunity to work at the international level.
The institution offers research opportunities under experienced professionals.
The tuition and accommodation expenses at OMSK State Medical Academy are affordable compared to many other medical colleges around the world.
The university has world-class infrastructure, providing students with the best possible facilities for their education.
The medium of instruction is English, eliminating any language barriers for international students.
OMSK State Medical University Fees Structure 2023
| Year | College Fee (RUB) | Hostel Fee (RUB) | Medical + Insurance + Sanitary Book (RUB) | Others (RUB) | One-Time Administrative Charge (USD) |
| --- | --- | --- | --- | --- | --- |
| 1 | 208000 | 40000 | 7000 | 21000 | 700 |
| 2 | 208000 | 40000 | 7000 | 2000 | NA |
| 3 | 208000 | 40000 | 7000 | 2000 | NA |
| 4 | 208000 | 40000 | 7000 | 2000 | NA |
| 5 | 208000 | 40000 | 7000 | 2000 | NA |
| 6 | 208000 | 40000 | 7000 | 2000 | NA |
| | | | | | |
Note : 1 Ruble = 1.06 INR
Admission Procedure
The first step to apply for MBBS admission at OMSK State Medical University is to fill the application form and gather all the required documents.
After the documents are collected, they need to be submitted to the university for analysis by the authorities.
Once the documents are verified and approved, the university will issue an invitation letter to the candidate.
The next step is to apply for the student visa at the embassy of the respective country. The invitation letter from the university will be required for this process.
The candidate needs to submit all the necessary documents at the embassy, which includes the invitation letter, passport, photographs, and other required documents.
In addition to submitting the documents, the candidate needs to deposit the admission fee to the OMSK State Medical University, Russia's account as part of the visa application process.
Eligibility
The candidate must be older than 17 years at the time of admission or end of the year to be eligible for studying MBBS abroad.
To meet the academic eligibility criteria, medical aspirants need to obtain at least 50% marks in the higher secondary board exam conducted by a recognizable education board such as CBSE, ICSE, or State board.
The main subjects in the 12th standard should be Physics, Chemistry, and Biology for medical aspirants.
To be eligible to study MBBS abroad, every candidate has to pass the NEET exam according to the official notification of NMC in the year 2018.
Documents Required
A copy of the 10th board exam marksheet is required for studying MBBS abroad.
Similarly, a copy of the 12th board exam marksheet is also needed for admission to MBBS courses overseas.
NEET Scorecard is also required to be submitted by the candidate.
A copy of the valid passport of the candidate is necessary to apply for studying MBBS abroad.
Recent passport size photographs of the candidate are also required.
Finally, a copy of the study visa is mandatory to be submitted to the foreign institution for admission.
Ranking of Omsk State Medical University
| Ranking | Number |
| --- | --- |
| World Ranking | 5603 |
| Country Ranking | 214 |
| | |
| | |
Courses Offered
OMSK State Medical University offers MBBS courses that attract a large number of Indian students every year.
The study Programme for MBBS at OMSK State Medical University is six years long, which includes both classroom programs and practical classes in the labs of the university.
To be eligible for admission, the candidates must fulfill the admission eligibility criteria specified by the university.
Facilities in Omsk State Medical University
Omsk State Medical University offers a total of six hostel buildings for students to reside in, out of which three hostels are specially prepared to accommodate international students.
The three dormitories can house around 1344 students on a double or triple sharing basis.
The hostels are equipped with facilities like kitchens, bathrooms, study rooms, and shower units.
The internet facility is available 24/7, and Indian food is also made available to Indian students in the hostel mess.
The campus of Omsk State Medical University features well-equipped gyms, sports and recreation centers, and ski-centers for students to promote their health and well-being.
The university conducts various sports and recreational activities for students every year, with the belief that it helps in turning the candidates into better versions of themselves.
The university also has creative groups for international, regional, and national competitions that provide a sea of opportunities for the students.
Conclusion
At the A R Group of Education, we offer precise information and counseling to help you pursue your MBBS in Russia . Our highly experienced professionals guide you every step of the way, ensuring that you achieve your dream of studying in your preferred medical college from MBBS in abroad . We provide personalized guidance to help you navigate the complex admission process and make informed decisions. Contact us for expert guidance and support in pursuing your medical education from abroad.
FAQ