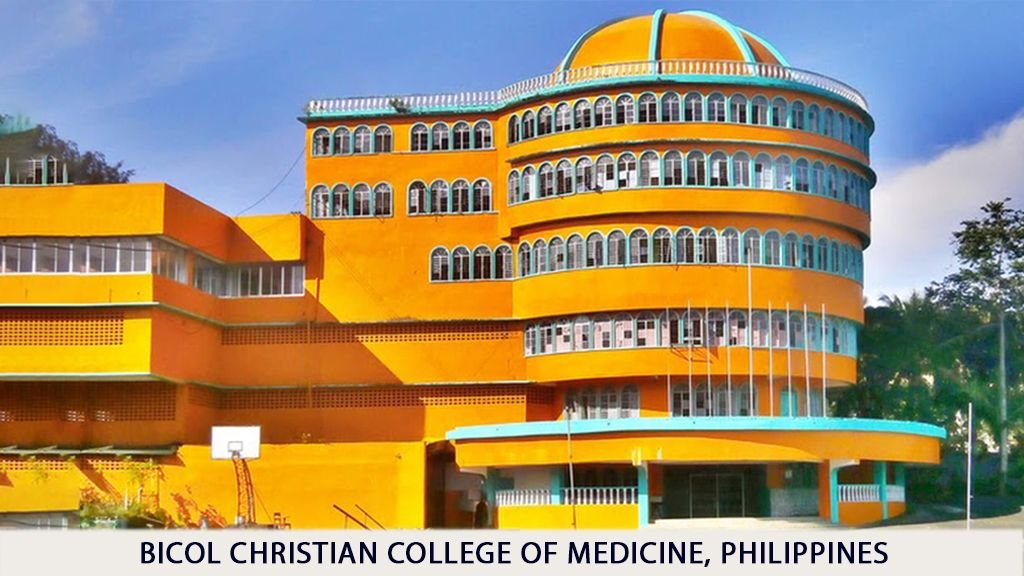 In 1975 Bicol Christian College of Medicine was founded by Dr. Damaceno J. Ago, the first president of AMEC-BCCM. This medical college is commonly called Ago Medical Education Center. This is one of the oldest medical universities in the Philippines for International students. This School of Medicine has a vision of quality medical care and wellness for patients, families, and communities. Bicol Christian College of Medicine is a pioneering medical institution and one of the great producers of the best and brightest professionals in the field of medicine in the Bicol region. This Medical College is affiliated with Government hospitals and provides teaching and practicing methods, this will make the students compete at the global level.
Admission Procedure and Eligibility
Indian students need to qualify NEET exam conducted by the National Testing Agency.
The applicant must have completed the 12th standard with 50% marks in Physics, Chemistry, and Biology
Infrastructure
Bicol Christian Medical College is a well-organized campus. It has ample space and a hall for various cultural activities and local and cultural gatherings. The center regularly presents scientific and educational films, as well as filmstrips, aimed at improving, complementing, and strengthening the official classes of students in the classroom. Square AMEC-BCCM Amphitheater is located near the high school department. It is a place for large outdoor events such as gatherings of friends, orienteering meetings, intercultural programs, stationary programs, and other institutional activities that require a large audience. Eden Hall is located in the psychology building, next to the 3rd gate. It is a place for lectures and seminars. It can accommodate 200 students.
Dr. Julianda Hall is on the third floor of a psychology building. It is a place for lectures and seminars. It can also accommodate 200 students. Smart Teach is the latest addition to the learning materials offered by the school and used by students. It's a revolutionary tool and a smarter way to learn medicine. This is an integrated way of teaching. Simulation of a series of thousands of references, study materials, animated films and tests, and practical exams. Maximizes time management and includes easily accessible organized lectures and also offers computer exams, so students can be aware of the progress of medical education and accurate results.
Sports
The BCCM has an Olympic size swimming pool and is used for physical education and student recreation. Likewise, it is used by other students who wish to train and improve their swimming skills and Practice. Ago Medical Education Center -Bicol Christian College of Medicine has several sports facilities, such as a basketball court, and volleyball court in the AMEC-BCCM quadrant. It has chess, a badminton court, a theater, and an audiovisual center.
Library
This Medical school library is located on the third floor of the doctor's building. Has a book of thirty thousand volumes, from general works to history. This library is divided into a reserve section that contains all books often used by students/teachers; reference work and periodic sections containing all newspapers, magazines, magazines, textbooks, dissertations, encyclopedias, atlases, dictionaries, and other reference materials. The open shelf system provides free access to the collection. This Library has a comfortable seating arrangement filled with reading halls and sections.
The applicant should submit the needed documents as:
Birth certificate
Original copies of passport
Transcript of records from school last studied
A student visa or special study permit
Foreign student's admission fee
Psychological clearance
Good moral certificate
NBI clearance
NCA clearance
Those certificates must be authenticated by the Department of Foreign Affairs (DFA), Philippines.
Facilities
Hostel
Bicol Christian College of Medicine offers good accommodation at very affordable rates and all basic amenities. The hostel is located on the university campus and is well equipped with spacious and furnished rooms. The university's services offer strict protection and security to increase discipline, security, and protection among students. The inn works with a large restaurant, where fresh, healthy, and tasty dishes are prepared. Indian dishes are available for Indian students at the Indian cafeteria, where you will receive an Indian breakfast with other meals ordered separately. The dorms are equipped with well-ventilated, furnished, and spacious rooms. Students are provided with common recreational areas where they can relax and socialize. Study areas and leisure facilities provide the necessary amenities.
If you are considering pursuing an MBBS in Philippines, then Bicol Christian College of Medicine should be on your list of options. We, at A R Group of Education, can help you get admission to Bicol Christian College of Medicine.