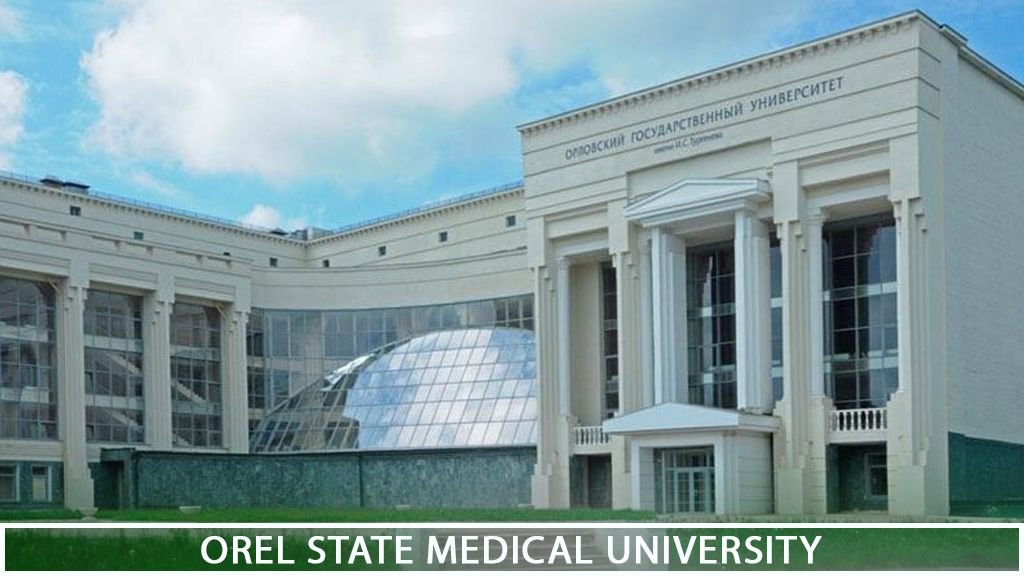 Orel State University, Russia was founded in 1931 as an industrial-Pedagogical Institute, which is on September 11, 1996, renamed the Orel State University. Orel State University is located in Oryol city, the distance between Moscow and Oryol is 325 kilometres.
Orel State University, Russia is unique in many aspects. Orel State University is the only classical university that is a member of the Association of classical universities of the Russian Federation and the only educational institution in the region which provides training on a wide range of areas and specialties of higher and postgraduate education, training, retraining. Orel State University is the only institution that gives professionals in the area of most humane professions like doctors and teachers. Currently, Orel State University implements 110 basic educational programs of higher education in large groups of 14 training areas and specialties. Today the university is the successor of the best tradition of Russian medical education. At present, the Medical Institute of Orel State University has 17 departments, which employ more than 100 full-time teachers, of whom more than 30 Doctors Professors, 77 associate professors 3 Honoured Scientist of the Russian Federation, 8 Honoured Doctor of the Russian Federation, 12 academicians and 11 corresponding members of various public academies.
About 18,000 students including nearly 2,000 foreign students (400 Indian students are studying general medicine-MBBS) representing 62 countries are studying at Orel State University named after I.S. Turgenev. Among them, there are 13,000 intramural students; 300 graduate students, residents, and doctoral students.
Clinical bases of the Institute are leading medical diagnostic and Medical institutions of the city of Orel and Orel Region: Regional Hospital, Children's Regional Hospital, City Emergency Hospital named after NA Semashko, the Regional Perinatal Center, Regional TB Dispensary, Botkin City Maternity Hospital, Regional Cancer Center, Regional TB Dispensary, Regional Skin, and Venereal Diseases Hospital, clinic & Pharmacies in the City of Oryol.
Faculties of Orel State University,Russia
Faculty of Medicine (medical institute of Orel State University)
Faculty of Physics and Mathematics
Faculty of Philosophy
Faculty of Technology Entrepreneurship and Service
Faculty of Philology
Faculty of History
Faculty of Law
Faculty of Economics and Management
Faculty of Science
Faculty of Foreign Languages
Graphic Arts
Faculty of Pedagogical Education
Faculty of Pedagogy and Psychology
Faculty of Social Pedagogy and Social Work
Faculty of Physical Education and Sport
Preparatory Faculty
Faculty of retraining and advanced training
Faculty of Aesthetic Education.
University Hostels:
Orel State Medical University is proud of its modern dormitory housing 1100 people. Every section has two Cozy rooms, a kitchen, a shower, and a bathroom. The hostel for international students is located in the very center of the city 30 mt. from the University's main building. The hostel has well-Equipped Rooms with all modern Facilities for 3 seated big rooms upgraded comforts, central Heating. Reception, laundry, cleaning & washing personnel, reading room, computer hall. The cost of living in Russia can be completely affordable and can also make it a comfortable place to live in.
Eligibility for MBBS admission in Orel State Medical University:
Admission to the MBBS course requires applicants to have scored 50% marks in the Class XII examination.
Applicants have Physics, Chemistry, Biology, and English as subjects in 10+2.
Candidates must have attained the age of 17 years at the time of admission or will attain the same by December 31, 2021.
Indian nationals/ Overseas Citizens of India who wish to pursue MBBS/ BDS from a foreign university also have to qualify for NEET Exam.
If you are considering to pursue MBBS in Russia, then Orel State Medical University, should be your on your list of options. We, at A R Group of Education can help you get admission in Orel State Medical University.