MBBS in Nepal for Indian Students 2023
MBBS in Nepal is a popular choice for Indian students due to its proximity and high-quality medical education.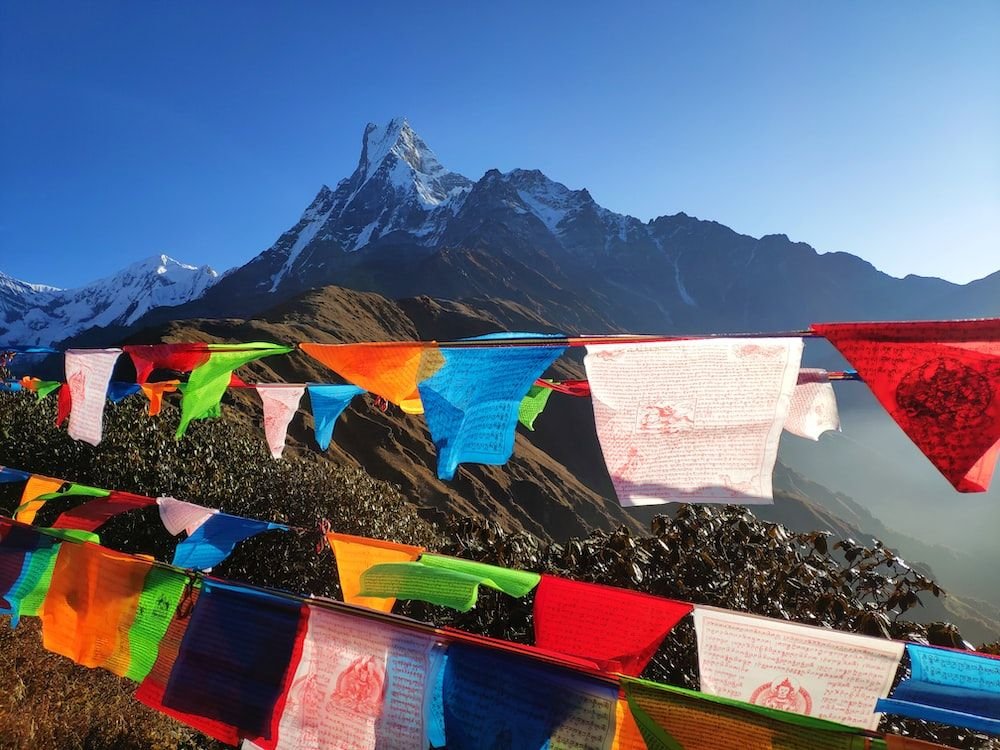 MBBS in Nepal for Indian Students 2023-2024
Nepal is a landlocked country in South Asia with a population of around 26.4 million people. It's the third-largest country in terms of land area and shares borders with China to the north and India to the southeast and west. Nepal has a diverse geography, including fertile plains, forested hills, and some of the world's tallest mountains, including Mount Everest. The capital and largest city is Kathmandu. It's a multiethnic nation with Nepali as the official language.
To Start Your MBBS Career in Nepal get consultation Now!
Are you ready to pursue your dream of becoming a skilled and compassionate medical professional? Look no further than MBBS in Nepal, where world-class education meets cultural diversity.
Book Your Consultation Now!
Nepal has a long history, dating back to the Neolithic age. The name Nepal first appeared during the Vedic Age when Hinduism, the main religion, was founded. Gautama Buddha, the founder of Buddhism, was born in southern Nepal. Nepal is a member of various international organizations, including the South Asian Association for Regional Cooperation (SAARC), the Non-Aligned Movement, and the Bay of Bengal Initiative. It has long standing treaties with the United Kingdom, India, and China.
Nepal has a notable military history and has contributed to United Nations Peacekeeping operations. It's now a federal secular parliamentary republic with seven states. It's considered a developing nation and ranks 145th on the Human Development Index. Geographically, Nepal is situated between India and the Tibetan Autonomous Region of China. It covers an area of about 147,181.5 square kilometers and has a population of approximately 22 million people.
Nepal's latitude and longitude are roughly 25:12 to 30:27 North and 80 degrees 4 to 88 degrees 12 East. The country is known for its rich biodiversity, ranging from subtropical rainforests to alpine regions. The climate varies from subtropical in the lowlands to arctic at higher altitudes. Nepal experiences distinct seasons: winter (December-February), summer (March-May), monsoon (June-August), and autumn (September-November). Nepal has various national festivals, including Dashain, Tihar, Shivaratri, and the Nepali New Year (Boishakh First). The national bird is the Impeyan pheasant (Danfe), and the national flower is the Rhododendron ar boreum.
About Nepal
| Aspect | Information |
| --- | --- |
| Capital | Kathmandu |
| Official Language | Nepali |
| English Speaking Population | Approx. 30% |
| Minimum Temperature | 7°C |
| Maximum Temperature | Exceeds 40°C |
| Currency | Nepalese Rupee |
| Boundaries Shared By | India (south, east, and west) and China |
| Exchange Rates to INR | 1 Nepalese Rupee = 0.63 Indian Rupee |
| Time Difference from India | 15 minutes ahead of India |
| Travel Time from Delhi to Nepal | Approx. 1 hour 30 minutes (Non-Stop Flight) |
| Religion | Hinduism (Followed by 81.3% of people) |
| Climate | Influenced by Maritime and Continental Climate |
| Population | Approx. 2.93 crores |
Study MBBS in Nepal
Nepal is becoming increasingly popular among international students who want to pursue MBBS in Nepal. The medical colleges in Nepal are well-equipped and provide all the necessary resources for teaching medical science.
Currently, there are five categories of MBBS colleges in Nepal, and they are affiliated with different universities and institutes. The MBBS in Nepal program typically spans four and a half years, followed by a mandatory one-year internship. This program can be divided into three main parts:
The first two years are dedicated to learning basic medical science, and during this time, students are introduced to clinical science as well. The following two and a half years focus on teaching students the principles and practical skills of clinical medicine. Students rotate through various medical specialities to gain a well-rounded understanding. The final year involves an internship where students gain hands-on experience in real healthcare settings.
Here Are Some Reasons Why Students Choose to Study MBBS in Nepal
Recognized Degree: The degrees are recognized by the Medical Council of India (MCI) and the Sri Lanka Medical Council.
Global Standard Curriculum: Nepal follows a curriculum that meets global standards in medical education.
WHO-Listed Institutions: Many institutions in Nepal are listed by the World Health Organization (WHO).
Affordable Costs: Tuition fees can be paid in installments, making it more affordable for students.
Experienced Faculty: Nepal's medical colleges have qualified and experienced teaching faculties.
Similar Culture: Nepal offers a friendly environment with a culture and cuisine similar to India and Sri Lanka.
College Hospitals: MBBS in Nepal have their own hospitals with a good flow of patients.
Internship Validity: The internship completed in Nepal is valid in India, Sri Lanka, and the Maldives.
Easy Transportation: Nepal has convenient transportation options for students.
Successful Alumni: Many Indian and Sri Lankan students who studied in Nepal are now successful doctors in their home countries.
Global Recognition: The MBBS degree from Nepalese universities is recognized in SAARC, Commonwealth, ASTAN, Europe, Asia, the Middle East, America, Australia, and Africa.
Common Language: Most Nepalese understand and speak Hindi, making communication easier during internships.
MBBS in Nepal Key Features
Duration of MBBS in Nepal
4.5 years
Medium
English
Approved by
MCI/NMC, WHO
MBBS fees in Nepal
75,000 USD
Cost of living
61-122 USD
Eligibility criteria
Minimum 50% aggregate score required in PCB subjects in class 12th.

Passing the NEET score is a mandatory
NEET requirement
Yes
Duration of MBBS in Nepal
The Nepal MBBS program lasts for five years and six months in total. The first four years are set aside for academic theory and clinical training. The student is anticipated to be working during an internship after finishing four years of school.
MBBS in Nepal Syllabus
| Year | Subjects |
| --- | --- |
| First Year | Clinical exposure, Communication Skills, Integrated Basic Medical Science, Community Medicine |
| Second Year | Integrated Basic Medical Science, Clinical Exposure & Communication Skills |
| Third Year | Surgery, Internal Medicine, Gynecology, Disciplines of Forensic Medicine, Obstetrics and Paediatrics, Community Medicine (Applied Epidemiology, Family Health Exercise) |
| Fourth Year | Internal Medicine, Orthopedics, Anaesthesiology, Gynecology, Dentistry, Community Medicine, Obstetrics, Psychiatry, Information Technology, Eye, Radiology, Ethics and Research, Surgery, ENT, Accident and Emergency Medicine, Pediatrics, Dermatology |
| Fifth Year | Biostatistics, Sociology, Community Health Laboratory, Epidemiology, Communication Skills, Environmental Health, Demography, Community Health Diagnosis, Family Health, Information Technology, Nutrition, Health Education |
MBBS in India vs MBBS in Nepal
| MBBS in India | MBBS in Nepal |
| --- | --- |
| The admission procedure in India is quite tricky | Taking admission in mbbs in Nepal is quite easy as compared to India |
| The cost of studying mbbs in India is high | The cost of studying mbbs in Nepal is low |
| In India, NEET exam is mandatory for pursuing MBBS in India | In Nepal, the Nepal medical college entrance exam or Kathmandu University |
| In India, they can be taught in either English or the local language. | In Nepal, MBBS programs are taught in English |
| | |
MBBS Fees in Nepal 2023
MBBS fees in Nepal are relatively affordable compared to many other countries, making it an attractive destination for medical education for both domestic and international students. While specific fees vary by institution, MBBS in Nepal offers a cost-effective option for pursuing a medical degree with quality education.
| College name | Total package ( Fee + hostel + food ) |
| --- | --- |
| Manipal College of Medical Sciences | 65 lakh |
| Kathmandu Medical College | 63 lakh |
| Nepal Medical College | 63 lakh |
| Kist Medical College | 55 lakh |
| Lumbini Medical College | 52 lakh |
| Birat Medical College | 55 lakh |
| Nobel Medical College Teaching Hospital | 55 lakh |
| Janaki medical college and teaching hospital | 45 lakh |
MBBS in Nepal Eligibility For Indian students
Admission to medical colleges MBBS in Nepal for Indian students follows two main pathways: one through an entrance examination conducted by the Medical Education Commission (MEC) and the other through direct admission based on NEET scores for Indian students. Here's a simplified explanation:
Direct Admission Through NEET Scores for Indian Students:
Indian students seeking direct admission to private medical colleges in Nepal can do so based on their NEET scores.
The MBBS course duration is 4.5 years, followed by a 1-year internship.
Eligibility criteria include passing 10+2 with Physics, Chemistry, and Biology with a 50% aggregate or equivalent grades from certificate-level programs.
Candidates should be at least 17 years old by the application deadline.
Admission Through MEC Entrance Examination:
Students interested in studying MBBS in specific Nepalese institutions like BP Koirala Institute of Health Science, Dharan Institute of Medical Science, Patan Academy of Health Science, Kamali Academy of Health Science, Nepalese Army Institute of Health Science, and Kathmandu University School of Medical Science need to take the MEC entrance examination.
To qualify, candidates must score a minimum of 50% in this entrance exam.
Only NEET scores from the current academic year will be considered for admission.
The minimum NEET score required for general category candidates will determine their eligibility.
Application Process:
Application forms for admission into medical colleges MBBS in Nepal are typically available in September/October.
Applicants can collect these forms from authorized centers in India and abroad.
The filled application form should be accompanied by various documents, including a passport or Aadhar card, a recent passport-size photo, and attested copies of 10th and 12th-grade mark sheets.
An application fee of INR 5000 payable to the Medical Education Commission, Nepal, is required.
If applying for direct admission based on NEET scores, candidates need to include their NEET scorecard.
Notes:
The MEC entrance exam is conducted only in Nepal, so applicants from other countries need to travel there to take the exam.
If there are more applicants through the MEC entrance examination compared to direct NEET admission, priority will be given to candidates who have qualified through the entrance exam.
About Medical Education Commission (MEC)
Purpose of the Medical Education Commission
The Medical Education Commission's primary objectives include the formulation and implementation of policies for medical education, enhancing the state's financial commitment to this field, aligning medical education with the specific requirements of Nepal, ensuring efficient regulation, fostering excellence, professionalism, geographic equity, and social equity within medical education, and guaranteeing equitable access to education for all students, including those from disadvantaged backgrounds.
Syllabus for Common Entrance Examination
Zoology
Biology, Origin, and Evolution of Life
General Characteristics and Classification of Chordata
Plasmodium, earthworm and frog
Human biology and human diseases
Animal tissues
Environmental Pollution, Adaptation, and Animal Behavior, application of zoology.
Botany
Basic Components of Life and Biodiversity
Ecology and Environment
Cell Biology and Genetics
Anatomy and Physiology
Developmental and Applied Pharmacy
Chemistry

General and Physical Chemistry
Organic Chemistry
Inorganic chemistry
Physics
Mechanics
Heat and Thermodynamics
Geometrical Optics and Physical Optics
Current Electricity and Magnetism
Sound Waves and Electromagnetic Waves
Modern Physics and Physics Models
Semiconductor Devices
Particle physics, source of energy and universe
Mental Agility Test (MAT)
Numerical reasoning
Verbal Reasoning
Logical Reasoning
Spatial relation \ abstract Reasoning
The examination consists of 200 questions, with 50 questions each in the Mental Agility Test (MAT), Verbal Reasoning, and Logical Reasoning. Foreign students wishing to study in specific Nepalese medical colleges must also appear for the Entrance Examination conducted by the Medical Education Commission (MEC).
About MBBS in Nepal
The MBBS in Nepal typically follows a structured curriculum, and I've simplified the information you provided for easier understanding:
MBBS Program Overview
Duration: Four and a half years, followed by a 1-year compulsory residential rotating internship.
Language of Instruction: English
Preclinical Curriculum (Semesters 1-4)
First and second years include subjects like Anatomy, Microbiology, Pathology, Pharmacology, and Physiology.
These subjects are integrated and taught alongside Community Medicine and Introduction to Clinical Medicine.
Medical Informatics is integrated to provide computer expertise relevant to medical education.
University examinations are held at the end of the first and second years.
Students must complete all preclinical subjects within specified timeframes.
Clinical Sciences (Semesters 5-9)
Clinical subjects include Forensic Medicine, Community Medicine, Ophthalmology, Medicine & Allied Subjects, Psychiatry, Dermatology, Radiology, Emergency Medicine, Obstetrics & Gynecology, Pediatrics, and other specialties.
Third-year university examinations are held for Forensic Medicine, Community Medicine, and Ophthalmology.
A student cannot progress to the ninth semester without passing these subjects.
Ninth semester includes final university examinations in Medicine, Surgery, Obstetrics, Gynecology, and Pediatrics.
Evaluation
Continuous evaluation is conducted through fortnightly tests, semester exams, end-posting evaluations, seminars, and problem-based learning sessions.
The continuous evaluation system contributes to excellent results in university examinations.
Teaching Methodology
Preclinical teaching includes didactic classroom lectures, practical sessions, problem-based learning (PBL) sessions, and community/hospital visits.
Seminars and PBLs are conducted every fortnight to provide clinical orientation.
Clinical teaching involves practical training in hospitals, community visits, symposia, seminars, clinical meetings, faculty talks, and guest lectures.
An emphasis is placed on clinical practical training.
Internship
A one-year rotating internship is compulsory.
Different internship schemes are approved for students from various countries.
Internships can be completed in Nepal, India, Sri Lanka, Australia, USA, UK, and South Africa.
Internship rules are subject to change based on the regulations of the Medical Council of Nepal.
Best Medical University in Nepal For MBBS
One of the top-rated medical colleges in Nepal renowned for its excellence in medical education is the Institute of Medicine (IOM), located in Kathmandu. IOM, affiliated with Tribhuvan University, offers a comprehensive MBBS program with a rigorous curriculum, highly qualified faculty, and state-of-the-art facilities. With a strong emphasis on both preclinical and clinical training, IOM has consistently produced proficient medical professionals who contribute significantly to healthcare MBBS in Nepal and beyond. Its commitment to quality education, research, and clinical practice makes it a preferred choice for aspiring medical students seeking a world-class medical education in Nepal.
Tribhuvan University
Tribhuvan University (TU), founded in 1959 and situated in Kirtipur, Kathmandu, is Nepal's oldest university for MBBS in Nepal. It is also one of the largest universities globally, offering a vast array of undergraduate and postgraduate programs across various disciplines. As a non-profit autonomous institution funded by the Nepalese government, TU was officially declared the Central University in January 2013. The Prime Minister serves as the ceremonial Chief and Chancellor, while the Minister of Education is the Pro-Chancellor, with the Vice Chancellor as the university's Chief Executive. TU plays a pivotal role in meeting the educational needs of a significant number of students in Nepal.
Additionally, the BP Koirala Institute of Health Sciences (BPKIHS), established in 1993 and upgraded to an autonomous Health Sciences University in 1998, focuses on producing socially responsible and competent healthcare professionals, delivering healthcare services, and engaging in innovative health research. Located in Eastern Nepal, BPKIHS contributes to the healthcare sector's development in the region.
Furthermore, here is a list of some medical colleges affiliated with Tribhuvan University:
Institute of Medicine Kathmandu
Nepal Army Institute of Health Sciences, Kathmandu
Kist Medical College, Kathmandu
Chitwan Medical College, Bharatpur
Gandaki Medical College, Pokhara
Universal Medical College, Bhairahawa
National Medical College, Birgunj
Janaki Medical College, Janakpur
Kathmandu University
Kathmandu University (KU) is a distinguished autonomous public institution established by an Act of Parliament in December 1991. It operates as a not-for-profit, self-funded university dedicated to upholding high academic standards across various traditional and professional fields.
The university's mission is centered on providing top-quality education to nurture future leaders, while its vision aims to transform into a world-class institution committed to advancing knowledge and technology for the betterment of humanity.
Kathmandu University offers an impressive array of academic programs, many of which were pioneering initiatives in Nepal. These programs encompass Business Administration, Pharmacy, Environmental Science, Biotechnology, Human Biology, Mechanical Engineering, Computer Engineering, Electrical and Electronics Engineering, Geomatics Engineering, Development Studies, Social Work, Technical Education, Media Studies, Civil Engineering with a specialization in Hydropower, Landscape Management, Heritage Studies, Doctor of Medicine (DM) in Gastroenterology, DM in Neurology, and MS by Research in Glaciology.
Medical Colleges Affiliated with Kathmandu University
Manipal College of Medical Science, Pokhara
College of Medical Science, Bharatpur
Kathmandu University School of Medical Sciences
Birat Medical College, Biratnagar
Kathmandu Medical College (KMC), Kathmandu
Nepal Medical College (NMC), Jorpati, Kathmandu
Nepalgunj Medical College, Nepalgunj
Lumbini Medical College (LMC), Palpa
Nobel Medical College, Biratnagar
Devdaha Medical College & Teaching Hospital
BP Koirala Medical College
BP Koirala Medical College Nepal is an independent institution of higher learning that specializes in health and science education. It is situated in the sub-metropolitan city of Dharan within the district, and represents a collaborative effort between Nepal and India. The college plays a vital role in meeting the health education requirements of the eastern region of Nepal across all levels, including primary, secondary, and tertiary education.
| Founded | 1993 |
| --- | --- |
| Medium | English |
| Eligibility | 12th pass with PCB |
| Location | Dharan |
| Tuition fee | 19,86,000 INR |
| Country ranking | 8th |
| | |
Birat Medical College
Biratnagar Medical College in Nepal has consistently maintained its high standards of education, delivered by a team of skilled and knowledgeable instructors. With a commitment to providing exceptional healthcare and striving for excellence, this medical college has earned national recognition and set a benchmark in several fields over the past two decades.
| Founded | 2014 |
| --- | --- |
| Medium | English |
| Eligibility | 12th pass with PCB |
| Location | Biratnagar |
| Tuition fee | 38,20,000 INR |
| Country ranking | 15th |
| | |
Janaki Medical College
Janaki Medical College in Janakpur, Nepal is recognized as one of the leading medical institutions in the country. This college is one of the best colleges for medical education and was established under the guidance of well trained professionals . It contributes towards creating a proficient , empathetic and compassionate healthcare system in Nepal .The college is committed to delivering superior quality education in the field of MBBS in Nepal, aimed at achieving these objectives.
| Founded | 2003 |
| --- | --- |
| Medium | English |
| Eligibility | 12th pass with PCB |
| Location | Janakpur |
| Tuition fee | 45,00,000 INR |
| Country ranking | 17th |
| | |
Institute of Medicine, Kathmandu
The Institute of Medicine, which was founded in 1972 . It is located in Kathmandu. it is considered one of the most well reputed medical colleges in Nepal and is affiliated with Tribhuvan University. In a relatively short period of time, the Institute has expanded to include 12 additional campuses located throughout the country, with three situated in Kathmandu and nine outside the Kathmandu valley.
| Founded | 1972 |
| --- | --- |
| Medium | English |
| Eligibility | 12th pass with PCB |
| Location | Kathmandu |
| Tuition fee | 39,00,000 INR |
| Country ranking | 58th |
| | |
Admission Procedure For MBBS in Nepal
If you are interested in pursuing MBBS admissions in Nepal, here is a step-by-step guide to help you through the application process:
Step 1: Start by filling out the application form, which is available online.
Step 2: Submit scanned copies of your passport and other required documents along with your application.
Step 3: After reviewing your application, you will receive an admission letter from the university.
Step 4: Once you have received the admission confirmation, the immigration process will begin.
Step 5: You must obtain an invitation letter from the university, which will allow you to apply for a visa.
Step 6: Visit the Nepal Embassy in Delhi, Mumbai, Chennai, or Kolkata, depending on your jurisdiction.
Step 7: Your documents will be checked, evaluated, and verified before you can apply for a visa.
Following these steps will ensure a smooth and hassle-free admission process for pursuing MBBS in Nepal.
Eligibility Criteria For MBBS in Nepal
To apply for admission at MCI/NMC approved medical universities in Nepal, students must meet the MBBS eligibility criteria. For Indian students, clearing the NEET exam is mandatory to secure MBBS admission in Nepal. We highly encourage students to review and fulfill the eligibility criteria before applying to ensure a smooth and successful application process.
A
NEET
To be eligible for pursuing MBBS in Nepal, it is mandatory for Indian students to have qualified for the NEET exam
Academics
50% in 12th class with physics, chemistry and biology
40% is for reserved category

Age

The minimum age requirement is 17 years old. Students who will turn 17 by December 31st of the admission year are also eligible to apply.


Documents Required For MBBS in Nepal
Passport
10th mark sheet and certificate.
12th mark sheet and certificate.
Birth certificate
10th passport size photographs
Official invitation letter from the University
Verified documents from the Ministry of External Affairs, New Delhi
Verified documents by the Nepal Embassy.
Visa fees
Bank receipt of the tuition fee of 1st year
NEET Requirement for MBBS in Nepal

All medical students who did not perform well on the NEET exam may apply for admission in Nepal. Medical students have the option of studying MBBS in Nepal because the program is affordable. Medical aspirants should select an education consultant that provides top-notch amenities and services. English-medium medical education is offered by medical universities in Nepal, which is a fantastic opportunity for Indian students as it makes the topics simpler to understand. Medical students need to be on the lookout for any fraudsters who can take advantage of them financially and provide them with false information.
Advantages of MBBS In Nepal
Both the cost of medical school and the quality of education are the lowest in Nepal.
Nepal has a large number of government-funded medical schools, and organizations like MCI and WHO recognized.
Indian students can easily enroll in Nepal's medical colleges because instruction there is conducted in English.
Nepal has a wonderful legal system and a pleasant atmosphere in general. The logical components of training are highlighted more in the Nepal MBBS curriculum. affordable is the normal standard price in Nepal for necessities.
Students have the option of choosing hostels or any apartments with top-notch professors and secure housing.
There are a lot of colleges, and nearly every institution and school has an Indian mess.
Scholarships Offered to Students For MBBS in Nepal
Scholarship programs are available from public or private institutions. Good benefits are provided by the federal or state governments, such as research on scholarships in Nepal. It very well might be advantageous in this way for motivated medical students.
For Indian students, there are North-South Foundation College Scholarships programs. Indian students who need to pursue their medical education in Nepal can apply for this scholarship scheme. A student must pass the scholarship placement test in order to be eligible for this award program.
Conclusion
AR Group of Education offers a range of services to students seeking higher education abroad. These services include:
Counseling : Our team of professionals with over a decade of experience provides unlimited counselling support to students throughout their journey with us. We guide students through the entire process, ensuring a smooth admission process.
College Selection: We maintain an updated list of colleges that are ideal for Indian students looking to study abroad. From recommending the best college to providing "done for you" services, we offer:
a) Scholarship Guidance: Our team keeps up-to-date with ongoing scholarship programs and assists students in availing them.
b) Seat locking : We have tie-ups with top medical colleges in Nepal and other countries, ensuring students don't miss an opportunity to secure admission to their dream college.
c) Travel/Visa Assistance – We understand the complexities of travel and visa procedures and thus offer students our assistance throughout the entire process, ensuring smooth travels.
Frequently Asked Questions (FAQs)
Q: What is the syllabus of MBBS in Nepal?
A: The syllabus of MBBS in Nepal is equal to that of MBBS in India.
Q: Do colleges in Nepal require a specific entrance test for admission to MBBS?
A: No, colleges in Nepal do not require a specific entrance test for admission to MBBS.
Q: Is the fee for MBBS education in Nepal worth it?
A: Yes, the fee for MBBS education in Nepal is worth the education you receive.
Q: Is FMGE required after completing MBBS in Nepal?
A: Yes, FMGE (Foreign Medical Graduate Exam) is required to be passed by those who want to practice medicine in India after completing MBBS in Nepal.
Q: Are there any exemptions for FMGE for those who completed their MBBS in Nepal?
A: No, there are no exemptions for FMGE for those who completed their MBBS in Nepal, except for those who completed their MBBS from Aus, NZ, Canada, USA, or UK.
Q: What documents are required to travel to Nepal?
A: A passport is required to travel to Nepal, and an identification card should also be carried.
Q: Is Nepal a safe country for Indian students?
A: Yes, Nepal is a safe country for Indian students. The country has good relations with India, and the people of Nepal are friendly towards Indian students.
Q: Is it easy for MBBS graduates from Nepal to clear the MCI screening test?
A: yes , it is very easy to clear the MCI ( Medical Council of India ) screening test . The syllabus of the MCI screening test is similar to the syllabus in Nepal.
Q: What are the eligibility criteria for MBBS admission in Nepal?
A: To get admission to MBBS in Nepal, students must pass the NEET (National Eligibility cum Entrance Test) and have 50% marks in 12th board exams (40% for reserved category students).
Q: Should I study MBBS in Nepal or India?
A: It totally a personal choice . if you can afford to study in india and you can afford the fee of MBBS in india then pursuing MBBS from india is better option . however if you want to save your education cost and explore another country then you can choose MBBS in Nepal .