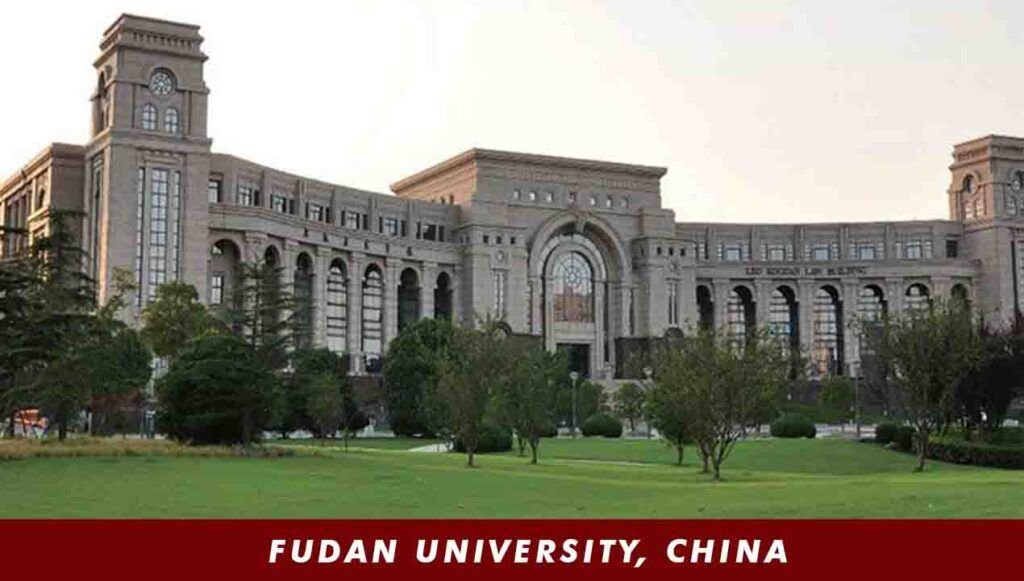 Since there aren't enough places in Indian institutions for everyone who wants to study medicine, many Indian students are choosing to pursue their MBBS degrees abroad. The most popular option for those who wish to study medicine is MBBS in China because it is less expensive than Programmes in India or other countries. China's universities all belong to the government and provide the best education available.
Some of the best medical schools in the world are located in China, which boasts the second-largest economy in the world. Why these Universities can afford to admit international students at such reasonable costs is explained by the nation's high education finance Programme for creative work in its medical research field.
Why MBBS in China?
China, one of the biggest economies in the world, has gradually been known as a place to obtain a medical degree. The influx of international applicants to China's top-ranked universities has improved the MBBS infrastructure to provide high-quality education. As MBBS in China has grown rapidly over the years, the schools have been providing fantastic opportunities for students who are coming in to pursue medical degrees. Because of the modern infrastructure, reasonable tuition, and accessible accommodation, students are more inclined to apply to institutions in this area. The medical Programme in China has received recognition and acceptance on a global scale from the WHO and other pertinent medical foundations.
Overview of China
| Category | Details |
| --- | --- |
| Capital | Beijing |
| Population | Approximately 1.4 billion |
| Area | 9.6 million square kilometres |
| Official Language | Mandarin Chinese |
| Currency | Chinese Yuan (CNY) |
| Government | Communist Party-led single-party socialist state |
| Famous Landmarks | Great Wall of China, Forbidden City, Terracotta Army |
| Climate | Diverse (ranging from tropical to subarctic) |
| | |
One of China's most renowned medical schools, Fudan University has continued to support the advancement of higher education in the nation. Fudan University was founded in 1905 by Ma Shiangbo, SJ, and is a member of the C9 League (an alliance of 9 universities from China to develop the education sector and promote higher education in the province). It was later converted into a private university with the addition of a middle school and university-preparatory school. This formal school offers a wide range of possibilities that can help students shape the beginning of a professional life. Undergraduate, graduate, and an exchange programme for international students are the available programmes. The exchange programmes for international students allow candidates to learn more outside of the standard Graduate and Undergraduate Programmes.
Overview of Fudan University
| Category | Details |
| --- | --- |
| Minimum Percentage | 75% in PCB |
| NEET Requirement | Yes, with qualifying marks |
| IELTS / TOEFL | Not required |
| Processing Time | 45-60 days |
| Duration of MBBS | 5+1 years |
| Medium of Teaching | English |
| Recognition | NMC and WHO approved |
| | |
Why Choose Fudan University to Study MBBS in China ?
The founding slogan of public university Fudan University was "to learn extensively and adhere to aspirations, to inquire earnestly and reflect with self-application." This institution was also improved to a more complete and modern university, as the world is aware of the great Cultural Revolution that occurred in the late 1970s.The amenities offered on the university's four campuses are incredibly positive.It is secure and safe.The Handan and Jiangwan campuses constitute the body of the four campuses, and the Fenglin and Zhangjiang campuses are its two wings. However, there is a single central administration that oversees all campuses. The university is set up with the top researchers teaching in 17 full-time schools, 69 departments, 73 bachelor's degree Programmes, 22 disciplines and 134 sub-disciplines that are qualified to award PhDs, 201 Master's degree programmes, 6 professional degree Programmes, 7 important social science research centers of the Ministry of Education, 9 national basic science research and training institutions, and 25 post-doctoral research stations.
Fudan University Ranking 2023
Fudan University is ranked 502nd globally and 5th in China by the 4icu rating system. The rating organization experimented with many metrics to classify the university's standing. 
| Details | China | World |
| --- | --- | --- |
| Ranking | 5th | 502nd |
| | | |
Indian students in Fudan University
It is a great blessing for Fudan Medical University to have Indian students. It encourages people or organizations to counsel and accept students for the university's MBBS Programme as their affiliates or franchisees from India. Each and every year, hopefuls come to our university and sign up to pursue an MBBS degree. It makes it simple for everyone to earn a professional medical degree by providing one of the most affordable medical science courses. India is expanding its influence around the world, and Fudan University is extremely happy to accept Indian students.
Fudan University Fee Structure 2023
The cost of attending this prominent university for the MBBS study plan is 75,000 RMB every year. The above-mentioned charge is not inclusive of lodging, as per the Fudan University pricing schedule. That will only include the total academic charge. Compared to other medical schools in the nation, the affordability of the MBBS tuition at Fudan University is affordable. Students who choose to live in the university dorm will pay 10,000 RMB per year. It covers the mess and any hostel fees or costs.
| University | Tuition Fee/Year (Fees in RMB) | Hostel Fee/Year (Fees in RMB) |
| --- | --- | --- |
| Fudan University | 75,000 RMB | 10,000 RMB |
| | | |
Note : 1 RMB = 11 INR
Hostel and Accommodation
It is advised that MBBS students who travel to this university stay in the hostel of Fudan University. The hostel offers two different types of accommodations; students can select between a single room or a pair of shared rooms. If students select a double-occupancy room, the university will assign other roommates, or they may select their own.
Students staying at the Fudan University Hostels are required to abide by a number of rigorous guidelines. For males and girls, separate living arrangements are offered. Each room has a private bathroom with water available all the time. The university cost includes charges for electricity, Internet, and meals. Other facilities include a refrigerator, laundry room, communal kitchen, convenience shop, and more.
Fudan University Eligibility Criteria
For rapid admission, Indian students interested in studying MBBS in China should review the Fudan university Eligibility Criteria.
The minimum age requirement is 17 years.
Physics, Chemistry, Biology, and English are mandatory subjects for higher education.
A minimum 50% score is required in 10+2 in all the above-mentioned subjects.
SC/ST/OBC candidates require a minimum of 40% score in 10+2 in all the above-mentioned subjects.
Qualification in the NEET exam is a must.
Fudan University Admission Process
Indian students who are interested in attending Fudan medical university for MBBS in China can evaluate the entrance requirements for speedy admission.
Fill out the application form and attach a passport-sized photo.
Submit your 11th and 12th standard mark sheets and school leaving certificates.
Pay the required application, admission, and processing fees.
Send the processing fees to either China or India, based on the earlier option.
Receive the official photocopy of your Admission Letter within seven working days.
Begin the student visa process by applying at the nearest Chinese Embassy/Consulate.
Gather the necessary documents for the visa application, including a valid passport, photographs, Visa Application Form, JW202 Form, and Admission Letter.
Complete a health check-up and obtain a Physical Examination Record.
Upon arrival in China, be received by a representative at the airport and guided to the university hostel.
Assist in paying the admission and administrative fees at the university counter the next morning.
The overall timeline from receiving the Admission Letter to obtaining the China Visa is approximately one month.
Fudan Medical University Document Required
Eligibility criteria are organized by the higher authorities of the university. This university is one of the MCI / NMC Approved Medical Colleges in China for Indian students. The criteria are set according to every national and international students.
10th & 12th Mark sheets
NEET Exam scorecard
Copy of passport
Candidates bank statement
Character certificate
Passport photograph
Medical Certificate
Advantages of Studying in Fudan University
Fudan University is dedicated to offering affordable MBBS tuition in China.
The students are given access to a world-class education. The best hostels will be made available to the students. Direct entrance without contribution .English will be the study language. The application procedure is quite swift. Modern and technologically advanced hospitals are located near Fudan University, one of China's top three MBBS institutions. Better potential for expansion.
Off Campus Accommodation
Fudan University's housing options were designed with the security and safety of its domestic and international students in mind. Both on-campus and off-campus hostels are an option. International students applying for on-campus housing have the choice of lodging in a single or a double room. Each student is responsible for paying their own power, internet, and water bills.
Conclusion
AR Group of Education gives you professional guidance for students who are interested in pursuing MBBS in abroad. Our team of award-winning counselors has vast experience and knowledge in the field of international education. We provide comprehensive assistance, starting from selecting the right college to obtaining your visa and tickets, and even until you land in your dream college. Our expert counselors are available round the clock to answer all your queries and provide assistance whenever you need it. Trust us to be your ultimate guide in fulfilling your educational aspirations to study MBBS abroad.
FAQ