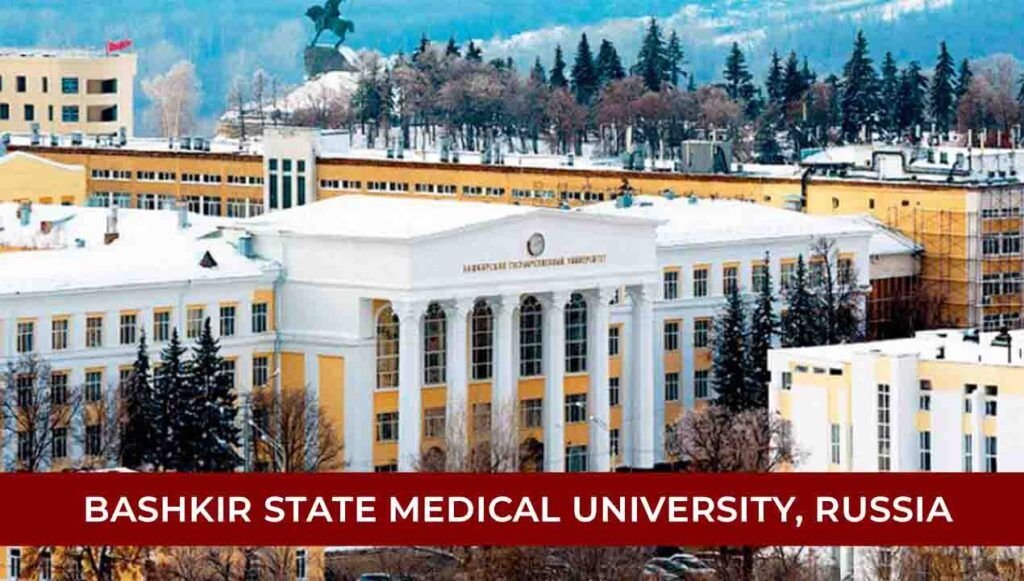 Russia has emerged as a top choice for Indian students looking to pursue MBBS abroad due to its provision of high-quality education at reasonable costs. Studying MBBS in Russia is a preferred option among students, owing to the country's well-regarded medical universities. In fact, around 30 Russian medical universities feature in global rankings of the top medical universities.
It is important to keep in mind that the tuition fees for MBBS programs in Russia may differ based on the university and its location. Though , these fees are significantly more reasonable compared to other countries, such as the United States and the United Kingdom. Russian medical universities provide exceptional facilities and superior education, making them a preferred option for international students seeking to pursue a medical profession.
About Russia
| | |
| --- | --- |
| Population | 147,182,123 |
| Area | 17,098,246 km2 |
| Capital City | Moscow |
| Language | Russian (official), Tatar, Ukrainian, Bashkir, etc. |
| Climate | Warm to hot in dry summers and (very) cold winters with temperatures of -30°C and lower |
| Literacy Rate | 100% |
| Time Zone | UTC+2 to +12 |
| Currency | Russian ruble (₽) (RUB) |
| Religion | 47.4% Christianity, 41% Russian Orthodoxy, 6.4% Other Christian, 6.5% of Islam, 2.4% Others & 38.2% No religion, 5.5% unanswered |
| | |
Bashkir State Medical University, established in 1932, is a classical university located in Ufa, Bashkortostan, Russia. This university is renowned as one of the largest Medico Scientific Centers in the Russian Federation, and it is also ranked among the top MBBS universities in Russia. Indian students have been showing a growing demand for this university to pursue MBBS in Russia.
The university has a team of highly qualified teachers, and it has a vast number of enrolled students, including many foreign students. The university provides furnished accommodations to its students, and it has a multidisciplinary clinic and dental clinic to offer practical knowledge to its medical students. Bashkir State Medical University is well-equipped with modern research laboratories, a scientific library, and research institutes, which offer excellent opportunities to its students for research and development.
The university has received a license from the Ministry of Education of the Russian Federation and is considered one of the best medical universities in Russia. It is a member of the World Health Organization (WHO), and it is also recognized by the National Medical Commission (NMC). With its long-standing history of providing specialty programs in different courses for the last 88 years, Bashkir State Medical University is regarded as a center of medical and pharmaceutical science in the Bashkortostan Republic.
Overview
| | |
| --- | --- |
| Intake for MBBS | September |
| Minimum Percentage for MBBS i | 50% in PCB |
| NEET Requirement | Yes with qualifying marks |
| IELTS / TOEFL | Not required |
| Fees for MBBS in Bashkir State Medical University | 3500 USD per year |
| Living Cost | 160-250 USD per month |
| Duration of MBBS in Bashkir State Medical University | 5+1 years |
| Medium of Teaching | English |
| Recognition | NMC and WHO approved |
| | |
Why Choose Bashkir State Medical University?
With more than 1500 international students from different parts of the world, this university has a diverse and inclusive community that promotes cross-cultural learning and collaboration.
With a historical background of more than 85 years, this university has established itself as a leading institution in the field of medical education.
The university regularly conducts international activities, including seminars, conferences, and workshops, that offer students the opportunity to interact with experts from different parts of the world.
The university employs highly qualified teachers who are experts in their fields and use innovative teaching methods to enhance the learning experience of students.
The university utilizes the latest educational technologies, including digital tools and software, to provide students with an advanced and interactive learning experience.
With over 8000 medical students enrolled in various courses, the university provides a vibrant and dynamic academic environment that fosters intellectual growth and development.
The university provides hostel accommodations for international students, ensuring that they have a safe and comfortable place to stay during their course of study.
Bashkir State Medical University Ranking
Bashkir State Medical University Ranking has improved in the last few years which is mentioned below.
| | |
| --- | --- |
| World ranking | 301 |
| Country ranking | 63rd |
| | |
Bashkir State Medical University Fees Structure 2023
Below we have mentioned the Bashkir State Medical University Fee Structure. Applicants are advised to check it before applying for admission here:
| Details | Tuition fee | One time charges | Hostel charges | Total |
| --- | --- | --- | --- | --- |
| 1st year | 2,99,240 RUB | 1,50,000 RUB | 13,000 RUB | 4,62,240 RUB |
| 2nd year | 2,99,240 RUB | – | Optional | 2,99,240 RUB |
| 3rd year | 2,99,240 RUB | – | Optional | 2,99,240 RUB |
| 4th year | 2,99,240 RUB | – | Optional | 2,99,240 RUB |
| 5th year | 2,99,240 RUB | – | Optional | 2,99,240 RUB |
| 6th year | 2,99,240 RUB | – | Optional | 2,99,240 RUB |
| Grand total | | – | | 19,58,440 RUB |
| | | | | |
Note : 1 ruble = 1.00 INR
Bashkir State Medical University Courses
The Bashkir State Medical University Courses for Indian candidates are available in the different specializations of medical education:
Faculty of General Medicine (MBBS)
Faculty of Dentistry
Faculty of Paediatrics
Faculty of Pharmacy
Faculty of Sports Medicine
Faculty of Postgraduate Studies
Faculty of Adaptive Physical
Education Culture
Faculty of Clinical Psychology
Faculty for Foreign Students
Higher Education Nursing School
Faculty of Pre-University Education
Bashkir State Medical University Admission Process 2023
Apply online and submit required documents
Receive acceptance or rejection notification within 1-2 working days
If accepted, receive admission confirmation and pay enrollment fees through net banking or other methods
Apply for visa as soon as possible with required documents, including invitation letter issued by the university, international passport with minimum validity of 2 years
Inform university of flight details for arrival in Russia and pay fees for first year before arriving
Register and submit original documents and payment receipts within 3 days of arrival
Attend classes once registration and admission process are completed, typically in the 1st week of September
Bashkir State Medical University Eligibility Criteria
Minimum requirement of 50% in physics, chemistry, biology, and English in 10+2 (intermediate) exams
NEET-UG exam qualification mandatory
Minimum age requirement is 17 years at the time of admission to the university
Required Documents
Indian medical aspirants are required to submit the following documents during MBBS admission to Bashkir state Medical University.
10th Class Marksheet.
12th Class Marksheet.
NEET UG Scorecard
Original Passport.
Passport size Photographs
HIV Report
COVID-19 Report
Student's Life in BSMU
Bashkir Medical University has five hostels that can accommodate 2000 students.
Hostels are flat type with attached kitchen, toilet, and bathroom.
All hostels are well furnished and fully air-conditioned.
The basic accommodation system is two or three students in one room.
Internet facilities are available in the hostels.
Indian food is available at the hostel canteen, and foreign TV channels (Hindi, Tamil, etc.) are also available.
All hostels are well guarded with police security.
Bed linen is changed once a week, and the hostel is cleaned once every day.
BSMU organizes cultural programs and tournaments like table tennis, football, basketball, and badminton, etc.
Indian student association celebrates Indian festivals like Diwali, Holi, Baisakhi, etc. every year.
Bashkir university library has more than 500000 books, with 85% being special medical literature.
The library has 4 specialized reading halls with 252 seats, a local net, and an electronic catalog that provides access to many databases.
MBBS Syllabus At Bashkir state medical university 
| Year | Semester | Subjects |
| --- | --- | --- |
| 1st year | 1st | Anatomy |
| 2nd year | 2nd | Anatomy and Histology |
| 2nd year | 3rd | Histology, Biochemistry, Psychology & Pedagogy, Cell Biology, Microbiology, General Pathology |
| 2nd year | 4th | Biochemistry, Micro-Biology, Physiology |
| 3rd year | 5th | Pathology, Pharmacology, Micro-Biology and Path Physiology |
| 3rd year | 6th | Pathology, Path Physiology, Genetics and Principles of Clinical Medicine |
| 4th-6th year | 7th-12th | Oncology, Paediatrics, Neurology, Obstetrics and Gynecology, Psychology, Emergency Medicine, Internal Medicine, General Surgery, Primary Care Medicine, Neurology and Psychiatry, ENT and Cardiology |
| | | |
Hostel and Accommodation at the Bashkir State Medical University
Students at Bashkir State Medical University have access to on-campus housing. To accommodate adequate students, there are a total of 4 hostels. Dorms should always be located close to amenities and necessities. That's where the dormitories of the Bashkir State Medical University are, adjacent to the main transportation hubs, ATMs, and shopping centres. The hostels offer playgrounds, athletic facilities, cafeterias, libraries, and study rooms. It also has a skiing base of its own.
Benefits of Studying MBBS In Russia
Most universities provide lectures in English, which is the language of choice for most overseas students.Students can choose from a list of affordable top-ranked institutions in Russia to receive a high-quality education at a reasonable cost.Numerous scholarship possibilities exist that can aid great students who are struggling financially.Students will have a variety of course options to choose from, and because the MBBS degree from Russia is accepted worldwide, it will lead to many employment chances.Along with their MBBS programme, students in Russia also have the option of dual degrees.
Conclusion
AR Group of Education is taking special measures to ensure the comfort of its Indian students while they study MBBS in Russia. These measures include offering hostel accommodations, Indian mess facilities, Indian counselors, and representatives in universities for real-time assistance. The group is also inviting renowned Indian doctors and professors to Russia, which can be a valuable resource for Indian students studying abroad.
Studying MBBS in abroad can be a challenging experience, especially in a foreign country where students may encounter language barriers, cultural differences, and homesickness. Therefore, it is crucial for students to have access to support systems that can help them adjust to their new environment and succeed academically. By providing Indian students with familiar amenities like Indian mess and counselors, AR Group of Education can help ease their transition, provide them with a sense of familiarity and comfort, and ultimately contribute to their success.
FAQ