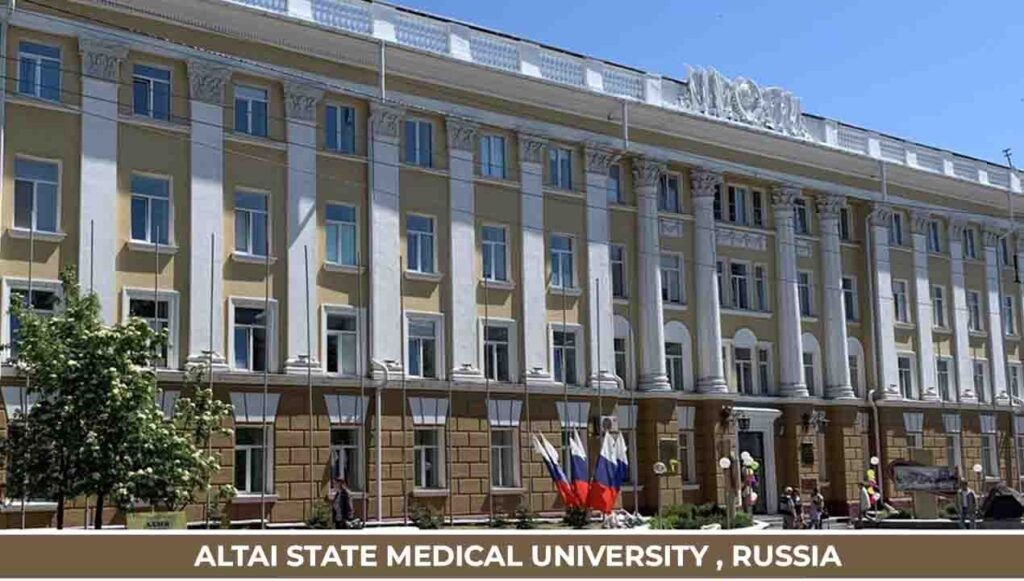 Russian universities have gained immense recognition worldwide for their excellence in medical education. They are consistently ranked among the top universities globally. These universities offer facilities, renowned hospitals, internationally recognized degrees, comfortable accommodations, Indian mess facilities, and advanced learning resources. What sets Russian universities apart is their affordability, making them highly resourceful for students. They provide subsidized fee structures for students to study MBBS in Russia , ensuring that clinical education remains accessible to a diverse range of students.
In recent times, there has been a significant surge in the number of Indian students opting to study abroad. With the increasing demand for high-quality education, students are seeking colleges that offer a strong return on investment, global recognition, and comprehensive curricula. Russia stands out as a preferred destination for studying abroad, primarily due to its affordable cost of living and comparatively low MBBS fees. This makes it an attractive choice for international students.
About Russia
| Population | 147,182,123 |
| --- | --- |
| Area | 17,098,246 km2 |
| Capital City | Moscow |
| Language | Russian (official), Tatar, Ukrainian, Bashkir, etc. |
| Climate | Warm to hot in dry summers and (very) cold winters with temperatures of -30°C and lower |
| Literacy Rate | 100% |
| Time Zone | UTC+2 to +12 |
| Currency | Russian ruble (₽) (RUB) |
| Weather | June to august ( summer ) , september to october (autumn) , november to march ( winter ) , april to may ( spring ) |
| | |
Altai State Medical University (AGMU), situated in Barnaul, the capital of Altai Krai in the West Siberian region of Russia, is renowned as one of the leading medical universities in the country. With a strong commitment to delivering high-quality medical training, AGMU has been a pivotal source of well-trained healthcare professionals for the regional healthcare system for the past sixty years. Over 25,000 doctors and pharmacists have graduated from AGMU, serving in the Altai region, as well as in the Republics of Altai and Tuva, both domestically and internationally. Notably, an impressive 90% of doctors and pharmacists practicing in the Altai region proudly hail from AGMU.
Overview
| Year of Establishment | 1954 |
| --- | --- |
| University Type | Government |
| Recognition | NMC and WHO approved |
| Eligibility | 50% in Physics, Chemistry and Biology Aggregate |
| Course Duration | 5.8 Years |
| NEET | Qualifying Marks |
| IELTS/TOEFL | Not Required |
| Medium of Teaching | English |
| | |
Why choose Altai state medical university ?
Exceptionally enhanced and high teaching standards and methods.
Emphasis on the latest medical technologies and methods.
Medical programs approved and recognized by UNESCO, WHO, and NMC.
Extensive exposure to practical knowledge for students.
Streamlined and easy-to-follow admission process.
Comprehensive medical insurance coverage for students throughout their stay.
ASMU staff focuses on incorporating smart teaching approaches.
Individual attention and support from teachers and experts.
Professional support provided to enhance creative potential.
Fee structure of Altai state Medical University
| Year | Tuition Fee (Ruble) | Hostel Fee (Ruble) | Annual Fees (Ruble) | Annual Fees (Indian Rupees) |
| --- | --- | --- | --- | --- |
| 1st Year | 320,000 | 50,000 | 370,000 | Rs. 4,00,000 |
| 2nd to 6th Year | 320,000 | 50,000 | 370,000 | Rs. 4,00,000 per year |
| | | | | |
| | | | | |
Note : 1 ruble = 1.06 INR
Applications dates and Admission Process 2023
Fill out the admission/application form.
Submit the required documents, including scanned copies of your class 10th and 12th mark sheets, NEET Score, and a copy of your passport.
Wait for the Admission Letter/Confirmation Letter, which typically takes around 10 days to process.
Once you receive the Admission Letter, proceed to obtain the Invitation Letter, which usually takes around 20 days to process.
Apply for the student visa at the respective embassy. The visa processing time at the embassy is generally around 10 days.
Eligibility for Admission
Pass the 10+2 examination with Physics, Chemistry, Biology, and English subjects from the Science stream.
Attain a minimum of 50% marks in the 12th standard examination.
Must have reached the age of 17 years at the time of admission.
Qualify in the NEET (National Eligibility cum Entrance Test) exam.
Documents
Copy of 10th grade mark-sheet
Copy of 12th grade mark-sheet
Original passport
Invitation letter
5 passport size photographs
Medical test report
Medical faculties of Altai State Medical University
In total, there are 60 departments and 6 faculties at Altai State Medical University:
Medical Faculty
Faculty of Pediatrics
Faculty of Pharmacy
Faculty of Dentistry
Faculty Of Medicine And Preventive Studies
Faculty of Foreign Students
Student's Life at Altai State Medical University
The university's library is a treasure trove of medical literature, housing an extensive collection of over 330,000 copies. This vast collection includes abstracts of medical dissertations, journals, and a wide range of periodic editions, making it the largest medical literature repository in the Siberian region. Equipped with internet connectivity and a computer-aided library-informational system , the library provides a valuable resource for both faculty and students engaged in educational and scientific endeavors.
Altai State Medical University recognizes the importance of holistic development and offers various social activities for students. Numerous student clubs cater to diverse interests and help students nurture their personalities and talents. The sports complex on campus features a playground, well-equipped gymnasium, spacious sports halls, a swimming pool with a sauna, and shooting galleries, providing ample opportunities for sports enthusiasts to engage in their preferred activities.
Conclusion 
AR Group of Education is dedicated to providing a supportive and comfortable experience for its Indian students studying at MBBS in abroad. To ensure their well-being, the group has arranged various facilities such as hostel accommodations, Indian mess, and counselors, and representatives in universities for real-time assistance. The group also invites renowned Indian doctors and professors to Russia to further support the Indian students studying at the abroad.
FAQ