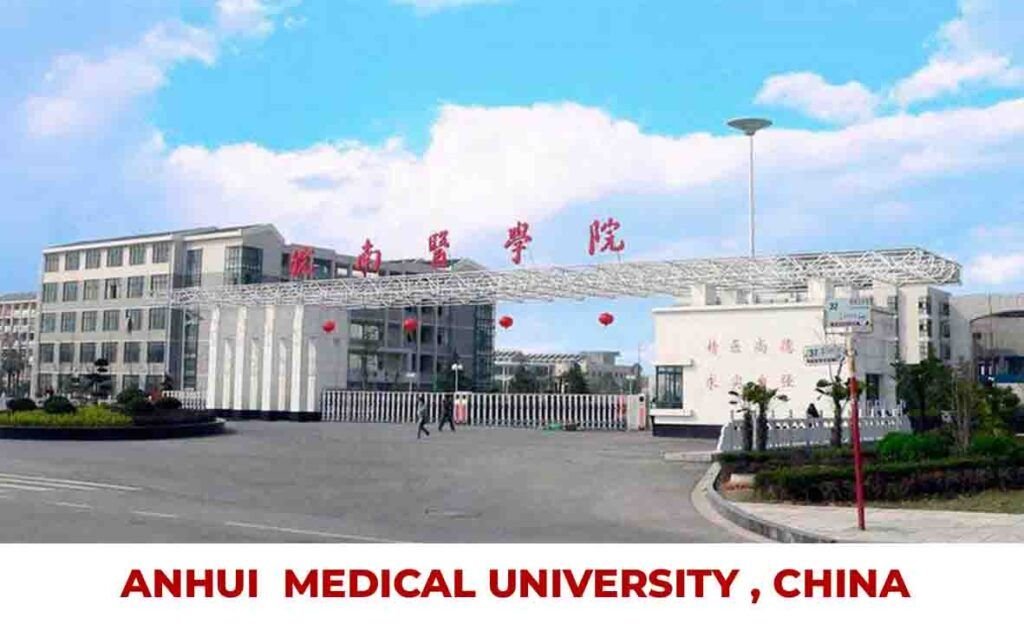 Indian students who desire to study abroad frequently choose the MBBS in China. It provides students with a safe and healthy atmosphere. Studying MBBS in China is a decision that international medical students are making more and more frequently. Aspiring doctors may choose these prominent universities since they provide MBBS programmed at affordable prices.
The medical education system in China is renowned for its commitment to imparting knowledge. Students benefit from intensive practical instruction that enhances their abilities and skills. There are several low-cost MBBS programmes available in China that offer instruction at a fraction of the cost of medical colleges in developed nations.
Overview of China
| Category | Details |
| --- | --- |
| Capital | Beijing |
| Population | Approximately 1.4 billion |
| Area | 9.6 million square kilometres |
| Official Language | Mandarin Chinese |
| Currency | Chinese Yuan (CNY) |
| Government | Communist Party-led single-party socialist state |
| Famous Landmarks | Great Wall of China, Forbidden City, Terracotta Army |
| Climate | Diverse (ranging from tropical to subarctic) |
| | |
Fee Structure of Anhui Medical University
The tuition indicated solely covers the Anhui medical university fees structure. Students who want to stay at the university hostel must pay separate fees for the hostel and the mess. In addition, students are required to always keep a specified amount of money in their bank accounts.
| Tuition Fee per year in RMB | 30,000 |
| --- | --- |
| Accommodation Fee per year in RMB | 4,500 |
| | |
Note 1 RMB = 11 INR
Why Choose Anhui Medical University?
Anhui medical university is one of the prestige universities offering diverse courses . so mentioned below are some key features why should you choose Anhui Medical University:
Tianjin Medical University is renowned worldwide, and its education system is highly praised globally.
It is approved by the National Medical Commission (formerly MCI) and listed among the 45 Chinese medical universities recognized by the Indian Embassy in China, making it a preferred choice for Indian students.
Graduates from this university can work in various countries, including China and India. Indian students need to clear the FMGE exam to obtain a practice license.
The medium of instruction is English, ensuring that students do not face any difficulties who want to study MBBS in abroad making understand the classroom lectures.
The university has a standard library, well-equipped classrooms, high-tech labs, and world-class infrastructure, providing students with optimal learning opportunities.
Students benefit from the guidance of experienced and knowledgeable teachers who impart medical education effectively.
The university's hostel provides all necessary facilities, including internet access, delicious food, and comfortable bedding.
The university campus is well-secured with guards and CCTV cameras, ensuring the safety of international students. Ragging activities are strictly prohibited.
The hostel mess offers delicious Indian food, catering to the culinary preferences of students from India.
Anhui Medical University Ranking
A spot on their list has been provided by a number of university rating organizations. The Anhui Medical University World Ranking is ranked 4icu rankings places China at 222nd and the rest of the globe at 4393. Students pursuing MBBS in China won't experience any language barriers because the university offers instruction in English.
| University | 4ICU World Ranking | 4ICU Country Ranking |
| --- | --- | --- |
| Anhui medical university | 4393 | 222 |
| | | |
Anhui Medical University Eligibility Criteria
For rapid admission, Indian students interested in studying MBBS in China should review the Anhui medical university Eligibility Criteria.
The minimum age requirement is 17 years.
Physics, Chemistry, Biology, and English are mandatory subjects for higher education.
A minimum 50% score is required in 10+2 in all the above-mentioned subjects.
SC/ST/OBC candidates require a minimum of 40% score in 10+2 in all the above-mentioned subjects.
Qualification in the NEET exam is a must.
Anhui Medical University Admission Process
Indian students who are interested in attending Anhui medical university for MBBS in China can evaluate the entrance requirements for speedy admission.
Fill out the application form and attach a passport-sized photo.
Submit your 11th and 12th standard mark sheets and school leaving certificates.
Pay the required application, admission, and processing fees.
Send the processing fees to either China or India, based on the earlier option.
Receive the official photocopy of your Admission Letter within seven working days.
Begin the student visa process by applying at the nearest Chinese Embassy/Consulate.
Gather the necessary documents for the visa application, including a valid passport, photographs, Visa Application Form and Admission Letter.
Complete a health check-up and obtain a Physical Examination Record.
Upon arrival in China, be received by a representative at the airport and guided to the university hostel.
Assist in paying the admission and administrative fees at the university counter the next morning.
The timeline from receiving the Admission Letter to obtaining the China Visa is approximately one month.
Document Required at Anhui Medical University
Eligibility criteria are organized by the higher authorities of the university. This university is one of the MCI / NMC Approved Medical Colleges in China for Indian students. The criteria are set according to every national and international student.
10th & 12th Mark sheets
NEET Exam scorecard
Copy of passport
Candidates bank statement
Character certificate
Passport photograph
Medical Certificate
Advantages of studying MBBS in China
MBBS in China provides a substantial infrastructure designed to cater to its students' needs.
Students receive comprehensive training to excel in their journey of becoming exceptional doctors.
The university has implemented a well-structured education system to ensure effective learning for its students.
One of the advantages of studying MBBS in China is its highly qualified professors and well-trained doctors who provide valuable guidance to students.
The University of China offers hostel facilities to accommodate students.
The hostels are well-equipped, featuring spacious rooms and facilities such as kitchens and mess halls.
The university has a dedicated scientific research centre that allows students to engage in research activities.
Faculty & Staff
The University has a staff of 9,614 individuals dedicated to training well-educated specialists for various sectors of the Russian national economy.
The faculty members at the college are highly educated and well-trained, ensuring a high standard of education for students.
They are equipped with modern technology to enhance the learning experience.
The college also employs a sufficient number of non-technical staff members who contribute to creating an environment conducive to self-learning for students.
The institution is committed to improving healthcare education and the delivery of healthcare services in the country.
The university focuses on providing a good student-to-faculty ratio to ensure personalized attention and support for students.
The staff members are dedicated to nurturing and developing the talents and skills of the students.
The college emphasizes the importance of integrating modern technology into the educational process.
The institution strives to meet the healthcare needs of the population by producing well-trained professionals in the field.
The university values the overall well-being and growth of its students and aims to provide a conducive learning environment.
Conclusion
AR Group of Education offers professional guidance for students who are interested in pursuing MBBS in China. Our team of award-winning counsellors has vast experience and knowledge in the field of international education. We provide comprehensive assistance, starting from selecting the right college to obtaining your visa and tickets, and even until you land in your dream college. Our expert counsellors are available round the clock to answer all your queries and provide assistance whenever you need it. Trust us to be your ultimate guide in fulfilling your educational aspirations to study MBBS abroad.
FAQ