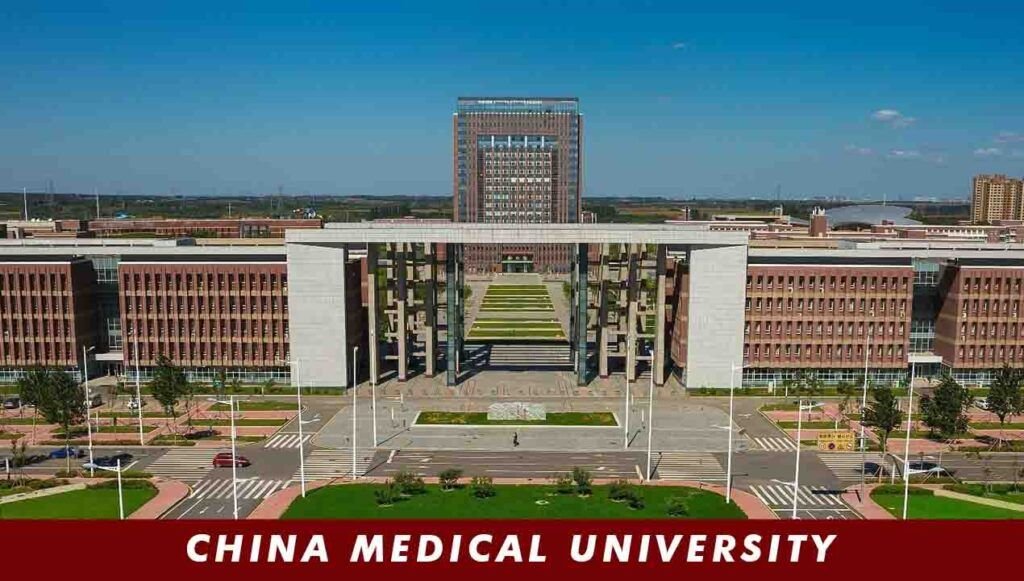 Studying MBBS in China has emerged as a highly sought-after option for international medical students. With numerous top-ranked medical colleges and universities that enjoy global recognition, China has made remarkable advancements in the field of medicine, providing its citizens with a healthy and secure environment. These esteemed institutions offer MBBS courses at affordable fees, making them an attractive choice for aspiring doctors.
Why MBBS in China?
Top medical universities in China offer excellent educational facilities and infrastructure.
China Medical University provides a well-equipped library, cafeteria, gym, and other amenities for students.The medical universities in China are approved by the Medical Council of India (MCI).Pursuing MBBS in China provides a globally recognized degree from the best colleges.
China medical university provides high-quality education for students aspiring to study medicine in China.
Overview of China
| Category | Details |
| --- | --- |
| Capital | Beijing |
| Population | Approximately 1.4 billion |
| Area | 9.6 million square kilometres |
| Official Language | Mandarin Chinese |
| Currency | Chinese Yuan (CNY) |
| Government | Communist Party-led single-party socialist state |
| Famous Landmarks | Great Wall of China, Forbidden City, Terracotta Army |
| Climate | Diverse (ranging from tropical to subarctic) |
| | |
About China Medical University China
China Medical University, a premium institution in China, is located in the city of Shenyang. Recognized with an A grade by the World Health Organization (WHO), it is regarded as one of the top medical universities in China according to various rankings. It stands out as an exceptional choice among the numerous medical universities in China.
The city of Shenyang, situated in the Jiangxi province, is known for hosting several well-established Chinese universities, including China Medical University. This region is considered to have a concentration of leading medical colleges in China.
China Medical University provides an MBBS program structure to meet the requirements of international students pursuing medical education in China. The university, along with other medical universities in China, provides high-quality education and valuable experience at a comparatively lower cost compared to the cost of obtaining a medical degree in India.
China Medical University Highlights
| | |
| --- | --- |
| Eligibility criteria for MBBS | 50% in higher secondary board exam |
| NEET | Compulsory for Indian Students |
| Yearly Tuition Fees | 40,000 RMB/year |
| Duration of the course | 5+1 years |
| Medium of Teaching | English |
| Recognition | MCI and WHO |
China Medical University Courses 2023
China Medical University Courses-College of Medicine
Medicine
Graduate Institute of Biomedical Sciences
Biomedical Sciences (International Program)
Medical Laboratory Science & Biotechnology
Biomedical Imaging & Radiological Science
New Drug Development
China Medical University Courses-College of Dentistry
Dentistry
Graduate Institute of Dental and Oral Health Industries
China Medical University Courses-College of Chinese Medicine
Chinese Medicine
Integrated Medicine
Acupuncture Science
Acupuncture (International Program)
Post-Baccalaureate Chinese Medicine
Chinese Pharmaceutical Sciences and Chinese Medicine Resources
China Medical University Courses-College of Pharmacy
China Medical University Courses-College of Health Care
Nursing
Physical Therapy
Rehabilitation Science
Sports Medicine
Nutrition
China Medical University Courses-College of Public Health
Interdisciplinary Freshmen Program of Public Health
Public Health
International Public Health Program
Occupational Safety & Health
Health Services Administration
China Medical University China Ranking
The China Medical University Shenyang World Ranking is rather outstanding in the world based on student feedback and the learning atmosphere there. It is currently ranked 4223rd globally and 232nd in China.
| Country Ranking | World Ranking |
| --- | --- |
| 232nd | 4223rd |
China Medical University Fee structure 2023
China Medical University fees for indian students is quite affordable for Indian and other international students. China medical university MBBS fee structure is explained as follows:
| Fee Details | 1st Year (RMB) | 2nd Year (RMB) | 3rd Year (RMB) | 4th Year (RMB) | 5th Year (RMB) | 6th Year (RMB) |
| --- | --- | --- | --- | --- | --- | --- |
| Tuition Fee | 40,000 | 40,000 | 40,000 | 40,000 | 40,000 | 40,000 |
| Medical Insurance | 800 | 800 | 800 | 800 | 800 | 800 |
| Accommodation | 7,500 | 7,500 | 7,500 | 7,500 | 7,500 | 7,500 |
Note: 1 RMB = 11 INR
China Medical University Eligibility Criteria
For rapid admission, Indian students interested in studying MBBS in China should review the China Medical University Eligibility Criteria.
The minimum age requirement is 17 years.
Physics, Chemistry, Biology, and English are mandatory subjects for higher education.
A minimum 50% score is required in 10+2 in all the above-mentioned subjects.
SC/ST/OBC candidates require a minimum of 40% score in 10+2 in all the above-mentioned subjects.
Qualification in the NEET exam is a must.
China Medical University Admission Process
Indian students who are interested in attending China Medical University for MBBS in China can evaluate the entrance requirements for speedy admission.
Fill out the application form and attach a passport-sized photo.
Submit your 11th and 12th standard mark sheets and school leaving certificates.
Pay the required application, admission, and processing fees.
Send the processing fees to either China or India, based on the earlier option.
Receive the official photocopy of your Admission Letter within seven working days.
Begin the student visa process by applying at the nearest Chinese Embassy/Consulate.
Gather the necessary documents for the visa application, including a valid passport, photographs, Visa Application Form, JW202 Form, and Admission Letter.
Complete a health check-up and obtain a Physical Examination Record.
Upon arrival in China, be received by a representative at the airport and guided to the university hostel.
Assist in paying the admission and administrative fees at the university counter the next morning.
The overall timeline from receiving the Admission Letter to obtaining the China Visa is approximately one month.
China Medical University China Document Required
Eligibility criteria are organized by the higher authorities of the university. This university is one of the MCI / NMC Approved Medical Colleges in China for Indian students. The criteria are set according to every national and international student:
10th & 12th Mark sheets
NEET Exam scorecard
Copy of passport
Candidates bank statement
Character certificate
Passport photograph
Medical Certificate
Facilities & Amenities At China Medical University
China Medical University is comprised of two campuses: the main campus and the new campus. The hostel facilities provided by China Medical University are highly regarded throughout China. The fees paid by students generally include access to most of these amenities.
The university takes pride in accommodating thousands of international students in its world-class dormitories. These dorms are equipped with floor pantries, allowing students to prepare their own meals. The campus offers a wide range of conveniences, including bicycles, two-wheelers, electric scooters, a well-stocked grocery store, mobile and laptop stores, as well as banks and ATMs. These facilities are designed to ensure that students can meet their daily needs without having to travel outside the campus, allowing them to save time and focus on their busy academic schedules.
Why Study MBBS At China Medical University
China Medical University gives you a range of undergraduate programs, postgraduate projects, and doctoral projects in various fields of medicine. The university provides study for post-doctoral investigations. With a metropolitan campus spanning approximately 1,930,000 square meters, China Medical University provides all the necessary facilities and resources to support students in their pursuit of medical education in China.
China Medical University stands as a top choice for students seeking to pursue an MBBS degree. Also, the university's affordable MBBS fees in China make it an attractive destination for students from around the world, particularly those from India. The combination of outstanding teaching approaches and competitive fees further solidifies China Medical University's position as a good choice for medical education.
Conclusion
AR Group of Education offers professional guidance for students who are interested in pursuing MBBS in China. Our team of award-winning counsellors has vast experience and knowledge in the field of international education. We provide comprehensive assistance, starting from selecting the right college to obtaining your visa and tickets, and even until you land in your dream college. Our expert counsellors are available round the clock to answer all your queries and provide assistance whenever you need it. Trust us to be your ultimate guide in fulfilling your educational aspirations to study MBBS in abroad.
Frequently Asked Questions (FAQ):