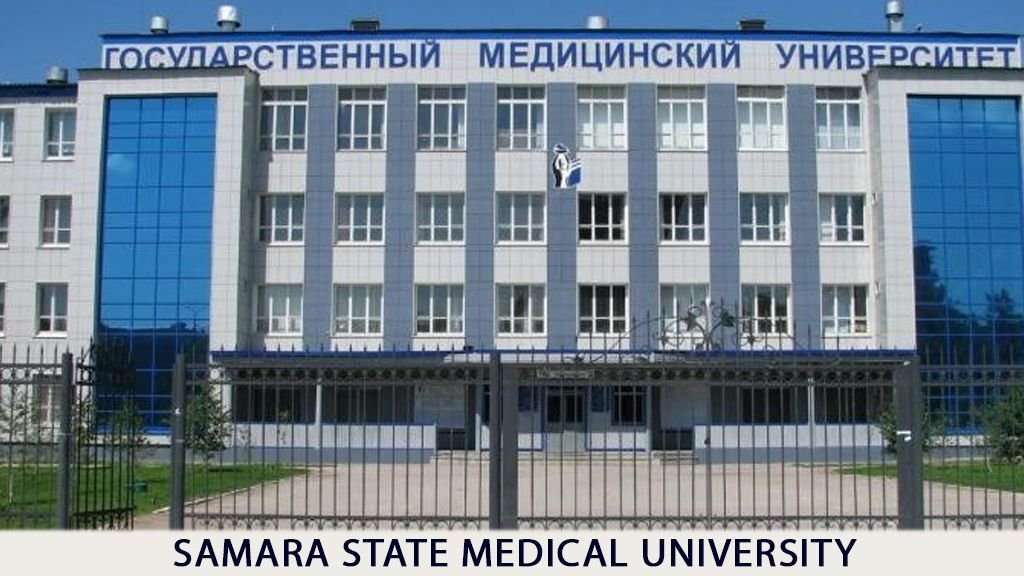 Samara State Medical University is a modern university with a century-old history. It was established in 1919 in Russia. Today, Samara State Medical University is one of Russia's largest and most well-known medical universities. The university trains personnel for practical healthcare and develops science and advanced technologies.
This university has 8 educational institutes and 80 departments. Besides, the university includes its own multidisciplinary clinics with almost 100 beds. Samara Medical University has 10 own research centers. There are around 7000+ students studying in this reputed university. Apart from that, the university trained more than 10,000+ specialists in the medical field.
When we talk about the accreditation of the university is affiliated with WHO (World Health Organization), the Ministry of Health of the Russian Federation, NMC (National Medical Commission), and other medical bodies. Consequently, students can practice in other countries after completing their MBBS at Samara State Medical University.
Quick Highlights  2022
Founded Year – 1919
Medium Language – English
Recognised by – WHO, NMC, etc.
Yearly Tuition Fees – 4,00,000 RUB
Currently Enrolled Students – 7000+
Why should you choose Samara State Medical University?
Every student thinks first why choose this university? Students, there are many interesting facts and figures. Some amazing things are mentioned below. Students can check below.
Quality education is the first priority
The university's first priority provide quality education to students. The university has everything to become a competent specialist: a logical organization of the educational process, highly qualified teachers, and excellent material and technology-based.
The University conducts foundational and applied research that lines with global trends and priority areas for the development of medical science. This university supports youth initiatives to develop science and organize scientific events.
Sports and Creativity
 University has its own sports complex and gym area, and two outdoor sports grounds. The are 10 sports sections in the Department of Physical Education. University organized various kinds of sports on campus for students.
The university has one of the best largest libraries in the city of Samara. The library's readers are more than 5000+ students, teachers, graduate students, residents, university staff, etc. Every year more than 300+ thousand times they visit subscriptions and reading rooms, and they are given more than 600+ thousand copies of documents.
Students at  University get delicious and healthy food from the university's Nutrition Center. They have a diverse menu and high-quality food products at reasonable prices.
Samara State Medical University Ranking
Ranking creates a positive impression in the mind of the public. The university ranking is the most well-known in the region. When we talk about the  Ranking when we see the university stands in 197th position in the country. This ranking is declared by 4ICU.
Samara State Medical University Ranking

Country Ranking

197th

World Ranking

4826th
Overhead, we have mentioned the ranking of Samara State Medical University in the country as well as the world. Interested students can easily check the ranking of a university before getting admission.
Other Courses
At  University various courses. All the programs are provided in English by world-class faculty. Some major courses are listed below.
General Medicine
Medical Psychology
Pediatric
Dentistry
Nursing
Surgery
Admission Eligibility Criteria
For admission to university students need to meet the Samara State Medical University eligibility criteria. Interested students who want to study MBBS at Samara State Medical University meet themselves. Indian students are as also follows.
Samara State Medical University Eligibility Criteria

Exam

Students should be NEET qualified

Academics

●        50% marks are required in 12th standard

●        40% marks are required for reserved category students in science subjects.

●        Physics, Chemistry, Biology and English are the main subjects in the 12th standard.

Age

The minimum age is required 17, students who complete 17 years of age till 31st December of admission year are also eligible.
We have mentioned the eligibility criteria for students, with the help of meeting eligibility criteria students can get easily admission to Samara State University.
Samara State Medical University Russia Admission Process 2022
Candidates who wish to take entrance into the university need to follow the easy admission process. The Samara State Medical University Admission Process is very simple. Applicants are admitted without difficulty here.
Apart from that, if students want to get more information about the admission process then they contact us, our MBBS abroad expertise provides the whole guidance.
Essential Documents
10th mark sheet
12th mark sheet
NEET UG scorecard
Original Passport
Passport size photograph
A medical report
HIV/AIDS report
COVID-19 report (Negative)
Hostel Facilities
University has the best hostel facilities for foreign students who come to study MBBS at Samara State Medical University. Hostel rooms are fully furnished and well maintain with all the basic things like beds, fans, tables, swimming pool, gym, canteen, etc.
Samara State University has so many buildings and a proper place for student dormitories with 1000+ beds. Samara University has various facilities for international students.
Reading hall
Cafeteria
Gym
ATM
Canteen
Auditorium
Accommodation
Student's life
The Samara State Medical University believes in a healthy lifestyle so the university provides various kinds of other facilities for students. University organized sports week every year and other extracurricular activities on campus.
Sports activities help to solve the problem of free time for students. It has a powerful sports base: two large sports halls and one of Samara's swimming pools is rented.
The university has a sports commission that conducted and organized various tournaments. There are various sports sections for volleyball, basketball, football, fencing, table tennis, swimming, karate, and aerobics, in which there is a place for both beginners and professionals.
Students who want to study at this university can enjoy these activities along with their studies. Applicants can live a memorable life at Samara State Medical University with diversifying environment.
To avail yourself with more precise information and counseling, we at the A R Group Of Educationis here to guide you with every piece of information related to your medical studies. We guide you through our highly experienced professionals who make sure to walk in every step of your journey and help you achieve your dream course in your dream college.