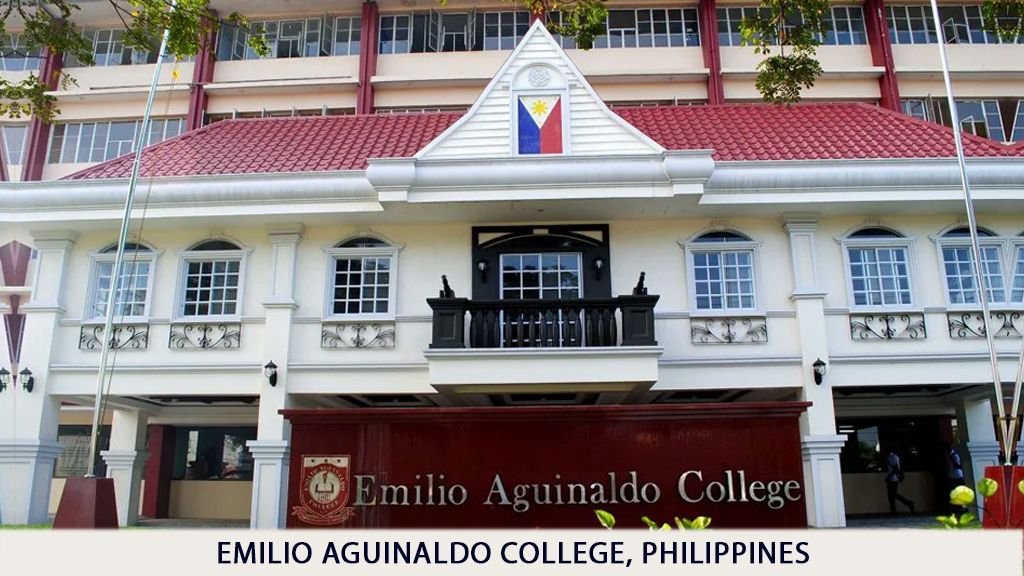 The Emilio Aguinaldo College School of Medicine was founded and established by Dr. Paulo C. Campos, a National Scientist in Nuclear Medicine. Our founder envisioned the School of Medicine to be an outstanding institution for medical education and health research. As such, the School shall provide education and a scientific environment that prepares the students to become professionally competent, socially relevant, and compassionate physicians with a strong commitment to lifelong learning. It is also committed to undertaking relevant reforms in medical education in response to changing national and global health needs and scenarios, as well as newly generated medical information.
The School of Medicine is staffed by dedicated, respected, and competent academicians, as well as clinicians who are well-known in their fields of specialty. It implements an outcome-based, synchronized curriculum, with early clinical integration and emphasis on the interactive learning process. It also boasts well-equipped classrooms, basic science, and skills laboratories, and a library.
In the past, classrooms, laboratory facilities, and offices were all confined to the 9th floor of Building 7, and Building 5. But due to the growing population of both medical students and faculty members, expansion to the EAC Building 7, 10th floor became necessary.
The Manila Med, School of Medicine's base teaching and training hospital, is a tertiary training institution accredited by the Department of Health, an ISO9011: 2008 certified institution since 2011, and PhilHealth accredited Center of Excellence in 2010; a rare distinction among tertiary private and government hospitals in the Philippines. It is competently manned by active and visiting consultants, who are well-respected in their various fields of expertise and committed to teaching both the students and resident trainees during bed-side rounds and conferences In addition to this, the School of Medicine is also affiliated with other teaching and training hospitals like University of the Philippines – Philippine General Hospital (UP – PGH), Ospital ng Maynila Medical Center (OMMC), and the corporate-owned Emilio Aguinaldo College Medical Center – Cavite, which is strategically located in Dasmariñas, Cavite and that is best suited for community health-oriented programs. Community rotations in Pasay City, Metro Manila, and selected government units in Cavite, through the Department of Family and Community Medicine, are also included to provide the students with better exposure and learning experience to caring for the marginalized sectors of our society.
MISSION;–
The School of Medicine is a competent unit of Emilio Aguinaldo College. It is committed to the education and training of relevant, competent, and compassionate physicians who will be effective health care providers, researchers and teachers imbued with the strong desire to continue the pursuit of knowledge and a deep sense of service to the community and the nation.
VISION;-
The School of Medicine articulates the vision that it will be an outstanding institution of medical education and health research.
It will provide an educational and scientific environment that prepares the medical students to become competent humane physicians even as they sustain their development through opportunities for lifelong studies.
Benefits of the Emilio Aguinaldo college of medicine;-
No donation is required for admission
No entrance exam is required for admission
Low college fees
The facility of a fully furnished hostel
Canteens that provide Gujarati and all types of Indian food
24 hours facility of library for reading
The cutting edge in campus hospitals for best the practice
24 hours Wi-Fi facility
Safe environment and well-disposed individuals
Magnificent boarding and lodging provided by the University
Emilio Aguinaldo College of Medicine Courses
It is the goal of Emilio Aguinaldo College of Medicine to help boost the career of each student by providing a PG/ Career in a country of their choices such as the USA, California, Canada, Thailand, England, India, or Australia. At Emilio, academicians, clinicians who are known in their fields, as well as respected and competent academicians make up the staff. The Emilio implements an outcome-driven and synchronized curriculum, focusing on early clinical integration and an interactive learning process! Emilio Aguinaldo College of Medicine provides extensive clinical training to help Indian students excel in their NEET PG exams!
In Emilio Aguinaldo College of Medicine, students who have completed classes up to class 12 with Science can pursue the MD or MBBS course in 5.5 years. During the first 16 months, students focus on Pre-Med. The program develops their skills and prepares them for their medical education. They spend the next four years studying core medicine and MBBS as well as clinical rotations.
Emilio Aguinaldo College of Medicine Ranking
The quality of infrastructure, the safety of the campus, the hostels, and the availability of Indian food are major factors behind the college's world-class ranking. Indian students who wish to study MBBS at Emilio Aguinaldo College of Medicine have found this the best place to apply!
This College of Medicine is accredited by top medical associations worldwide! Medical Council of India (MCI) recognition is awarded to Emilio Aguinaldo College of Medicine. The quality of the MBBS degree offered by Emilio Aguinaldo College of Medicine is one of the reasons Indian students fully trust it!
Our Assistance for MBBS Admission in Emilio Aguinaldo College of Medicine. Students can apply for direct admission to Philippines universities through the A R Group Of Education for MBBS in Philippines.
The A R Group Of Education Services Centre is one of the major consultants in the field of international studies. It has assisted around 10,000 students with their immigration applications. Through overseas education, our agency can support you in achieving your goals. Furthermore, they are responsible for all major and minor procedures such as profile evaluation, university shortlisting, application preparation, admissions access, and visa procedures, among others. We can be among the pioneers in successful overseas education because of the agency's systematic working style. With the help of the agency, you'll be able to go forward in the appropriate direction.
The agency deals with the following aspects:
Application process
Proper assistance
Accurate counseling
Reliable information