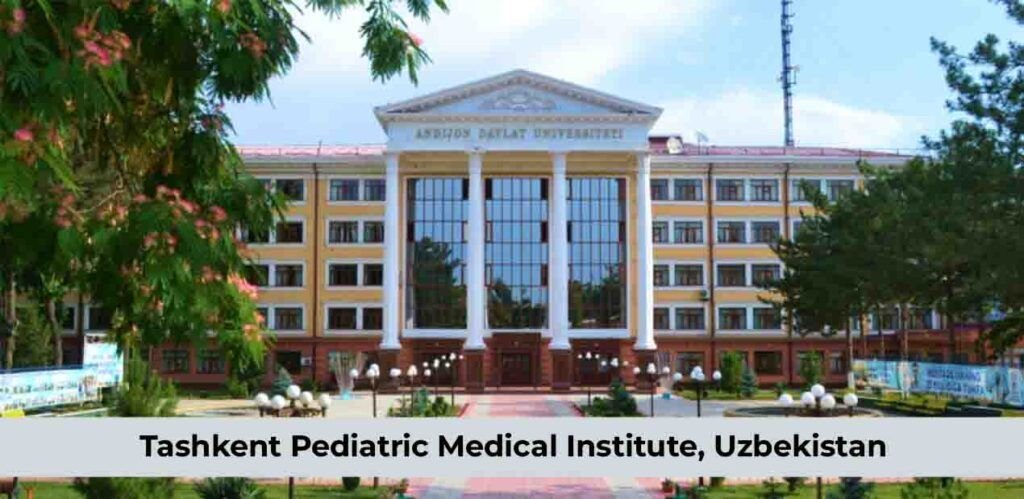 Uzbekistan has become a popular destination for students who want to pursue an MBBS in abroad. The quality of education provided by the Uzbekistan government is noteworthy, making it an excellent choice for many students. Due to its high-quality education, thousands of Indian students opt to study MBBS in Uzbekistan.
In Uzbekistan, universities offer a 6-year medical course that includes an internship. This program is an excellent choice for Indian students as it is much more affordable than pursuing MBBS in India. Additionally, the top medical universities in Uzbekistan are recognized by many international medical organizations, which adds to their credibility. The MBBS program offered by Uzbekistan is also approved by the World Health Organization (WHO) and the National Medical Commission (NMC), making it a highly reputable and recognized degree program.
About Uzbekistan
| Category | Information |
| --- | --- |
| Country | Uzbekistan |
| Population | Approximately 2.5 million |
| Capital City Since | 1930 |
| Known for | Museums, modern and Soviet-era architecture |
| Landmarks | Amir Timur Museum, State Museum of History of Uzbekistan, Tashkent Tower |
| Cultural Center | Yes |
Tashkent Pediatric Medical Institute
The Tashkent Pediatric Medical Institute was established in 1972, providing educational services in Uzbekistan. It was later reorganized as the Tashkent Pediatric Medical Institute under the Ministry of Uzbekistan in 1988. With more than 29,500 highly skilled medical graduates since its inception, the university is located in the capital city of Uzbekistan, Tashkent. The institute is an excellent choice for aspiring medical professionals due to its competent faculty and various research programs and seminars.
Overview of University
| Category | Information |
| --- | --- |
| Established | 1972 |
| Study Medium | English |
| Eligibility | 50% in Physics, Chemistry, and Biology Aggregate |
| Duration | 6 Years |
| NEET Required | Yes, compulsory |
| IELTS/TOFEL | Not Required |
| Recognition | NMC and WHO approved |
Why MBBS at Tashkent Pediatric Medical Institute?
The Tashkent Pediatric Medical Institute is accredited by both the World Health Organization and the Indian Medical Council.
English is the language of instruction at the university.
The university is highly regarded for its pediatrics program in Uzbekistan.
Upon graduation, students can find employment in any hospital in Uzbekistan.
The medical degrees awarded by the Tashkent Pediatric Medical Institute are recognized worldwide, providing opportunities for graduates to pursue careers globally.
The university has a highly trained and expert faculty who provide individualized attention to students.
Discrimination based on race, ethnicity, or gender is strictly prohibited at the Tashkent Pediatric Medical Institute.
The only entrance exam required for admission is the NEET.
Tashkent Pediatric Medical Institute Fees Structure 2023
Below mentioned the fee structure of one of the best college in Uzbekistan :
| Particular | Year 1 | Year 2 | Year 3 | Year 4 | Year 5 | Year 6 |
| --- | --- | --- | --- | --- | --- | --- |
| Tuition Fee | 3500 USD | 3500 USD | 3500 USD | 3500 USD | 3500 USD | 3500 USD |
| Hostel Fees | 700 USD | 700 USD | 700 USD | 700 USD | 700 USD | 700 USD |
Note : 1 USD = 82.26 INR
Admission Process
Step 1 : Fill the online application form provided by the university.
Step 2 : Print out the form, sign it, and send a scanned copy along with the required documents to the university.
Step 3 : Email the scanned copies of the documents to Tashkent Pediatric Medical Institute.
Step 4 : After verifying the documents, the university will send the invitation letter to the student.
Pay the initial fees once the candidate is accepted and receive the Fee Acknowledgment Letter.
Step 5 : Apply for a student visa for Uzbekistan immediately after receiving the invitation letter from the university.
Eligibility
The institute offers a recognized program.
Students must complete their SSC and HSC (10+2) from a recognized state board.
Higher secondary education should be completed in Science subjects including biology, physics, and chemistry.
The candidate should have completed their age of 17 years at the time of admission.
The candidate must have a score of at least 50% in their HSC boards from a recognized board of examination.
Applicants must clear the NEET examination.
Documents Required
10th Mark sheet.
12th Mark sheet
NEET Scorecard
The completed application form
4 photos (3×4)
Copy of Passport
Faculties at Tashkent Pediatric Medical Institute
Here are the faculties that make up the Tashkent Pediatric Medical Institute:
Pediatric Faculty (I)
Pediatrics and Medical Biology Faculty (II)
Internal Faculty
Faculty of Nursing with Higher Education
Medical-Pedagogical and Medical Faculty
Students Life at Tashkent Pediatric Medical Institute
Tashkent is known as the cultural capital of the Islamic world and the capital and largest city of Uzbekistan.
The city attracts many tourists because of its gardens, mosques, museums, art galleries, shopping markets, and delicious food.
Popular destinations to visit in the city include Chorsu Bazaar, Chimgon, Navoi Opera Theater, and the Japanese Garden.
Tashkent offers a fascinating and memorable student life to students who come here for higher education.
Ranking
Mentioned below the rank of university of world and country :
| Ranking | Tashkent Pediatric Medical Institute |
| --- | --- |
| Ranking in country | 19 |
| World ranking | 9752 |
Conclusion
AR group of Education is making special arrangements for its Indian students to ensure their comfortable stay in Uzbekistan. Hostel accommodations, Indian mess, Indian counselors and representatives in universities for real-time assistance, and invitations to renowned Indian doctors and professors to Uzbekistan are all valuable resources for Indian students studying abroad. These efforts can help students adjust to the new culture, feel more comfortable and supported, and succeed academically.
Students need to have access to support systems while study MBBS in Uzbekistan, especially in a foreign country where they may face language barriers, cultural differences, and homesickness. Providing Indian students with familiar amenities like Indian mess and counselors can help ease their transition and provide them with a sense of familiarity and comfort.
FAQ