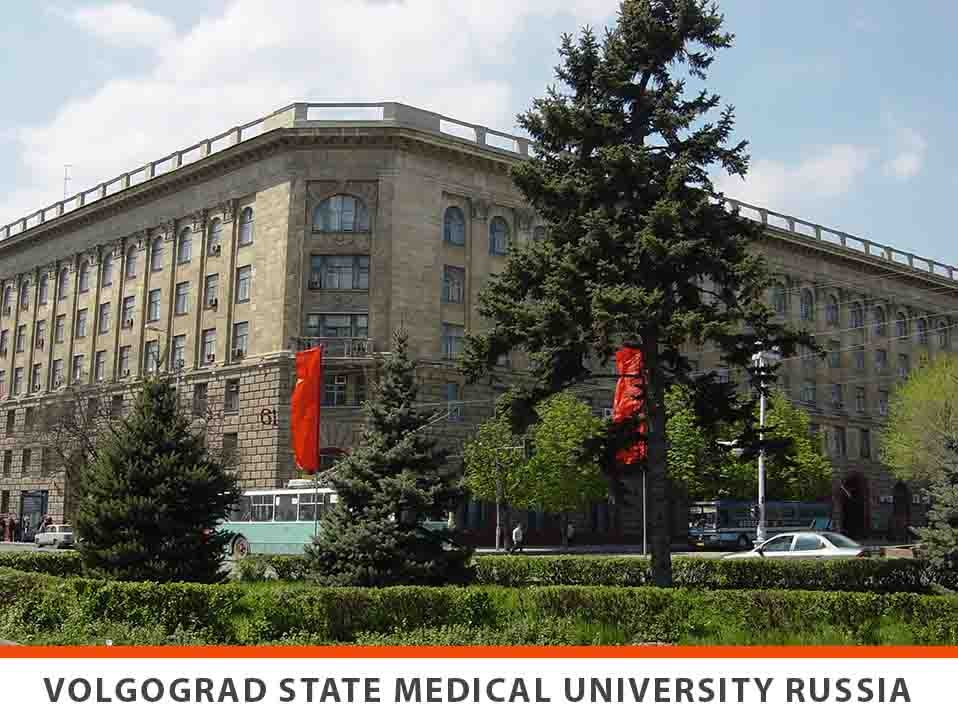 Russia has emerged as a preferred destination for Indian students who aspire to pursue MBBS abroad, owing to the combination of high-quality education and reasonable costs. Studying MBBS in Russia is regarded as one of the top options available, given the global reputation of Russian medical universities, with about 30 of them being featured in the world rankings for medical universities. As a result, Russia is currently ranked as the 8th top destination globally for medical students who aspire to study abroad.
About Russia
| Population | 147,182,123 |
| --- | --- |
| Area | 17,098,246 km2 |
| Capital City | Moscow |
| Language | Russian (official), Tatar, Ukrainian, Bashkir, etc. |
| Climate | Warm to hot in dry summers and (very) cold winters with temperatures of -30°C and lower |
| Literacy Rate | 100% |
| Time Zone | UTC+2 to +12 |
| Currency | Russian ruble (₽) (RUB) |
| Religion | 47.4% Christianity, 41% Russian Orthodoxy, 6.4% Other Christian, 6.5% of Islam, 2.4% Others & 38.2% No religion, 5.5% unanswered |
| | |
Volgograd State Medical University Russia
Founded in 1935 as Stalingrad Medical Institute, the Volgograd State Medical University (VSMU) in Russia has a rich history of academic excellence. In 1993, it was granted the status of an Academy, and in 2003, it was elevated to the status of a University. Currently, VSMU is under the leadership of the distinguished Russian scientist, Academician of the Russian Academy for Medical Sciences, Professor Vladimir I. Petrov.
VSMU is a globally recognized institution and is listed in The World Directory of Medical Schools, as well as the International Medical Education Directory provided by FAIMER. The university is recognized by the Medical Council of India (MCI). VSMU has established collaborations with numerous foreign universities and has built strong relationships and ties with organizations such as the World Federation for Medical Education, World Health Organization (WHO), UNESCO, British Council, and the United States Agency for International Development.
University Overview
| Information | Details |
| --- | --- |
| Name of Institute | Volgograd State Medical University Russia |
| Location | Volgograd, Russian Federation |
| Establishment | 1935 |
| Type | Public |
| Mode | English |
| No. of Faculties | 08 |
| University Recognition | NMC (National Medical Commission), WHO |
| Courses Offered | General Medicine, Pediatrics, Dentistry & Pharmacy |
Volgograd State Medical University Fee Structure
Here is the mentioned the fee structure of MBBS in Russia
| Year | 1st Year | 2nd Year | 3rd Year | 4th Year | 5th Year | 6th Year |
| --- | --- | --- | --- | --- | --- | --- |
| College Fee | 428000 RUB | 420000 RUB | 420000 RUB | 420000 RUB | 420000 RUB | 420000 RUB |
| Hostel Fee | 38000 RUB | 38000 RUB | 38000 RUB | 38000 RUB | 38000 RUB | 38000 RUB |
| Medical Insurance | 7000 RUB | 7000 RUB | 7000 RUB | 7000 RUB | 7000 RUB | 7000 RUB |
| Other | 21000 RUB | 2000 RUB | 2000 RUB | 2000 RUB | 2000 RUB | 2000 RUB |
| One Time Administrative Charge | 700 USD | NA | NA | NA | NA | NA |
| | | | | | | |
Note: 1 Russian ruble = 1.06 rs
Why Volgograd State Medical University
Volgograd State Medical University has affiliations with reputed hospitals for student training.
The university is involved in advanced research projects for international development.
Tuition fees for MBBS in Russia are affordable.
The university has elegant infrastructure , including advanced classrooms, well-equipped laboratories, robotic learning, and practical teaching techniques.
It is a trusted university that admits a large number of Indian students annually for the MBBS course.
Russian universities have strong and well-developed security systems which make a safe country for Indian students pursuing MBBS in Russia.
This university holds a highly educated faculty, making it better choice for international students.
Facilities
Volgograd State University Russia has impressive facilities.
The medical library is well-equipped with modern technology and resources.
The auditorium has modern technology to enhance the learning experience.
Comfortable hostel facilities are available for students.
Computer labs are open 24/7 with the latest technology and software.
The sports complex includes a gymnasium, indoor and outdoor sports courts, and a swimming pool.
The cafeteria serves a variety of nutritious meals in a spacious and well-maintained environment.
Student Support
Volgograd State Medical University Russia offers comprehensive student support services.
The university has a zero-tolerance policy towards ragging and provides anti-ragging measures.
Counselling services are available to help students deal with personal or academic challenges.
Healthcare services are provided on campus to ensure students' physical well-being.
Comfortable hostel accommodation with a range of amenities is available.
Students can report any issues or concerns through the university's query system.
Language learning classes are available to help international students adjust to the local culture.
The university provides a National Medical Commission (NMC) screening test help center to assist students in their medical licensure examinations.
Courses
The university is particularly renowned for its undergraduate medical programs. Students who are interested in pursuing MBBS in Russia from this university can choose from two different durations based on their preferred language of instruction. The English medium program for MBBS at Volgograd State Medical University has a duration of 6 years, while the Russian medium program has a duration of 7 years. Both courses are designed to provide students with a comprehensive understanding of medical concepts, hands-on clinical training, and practical exposure to the latest medical advancements.
Faculty and Syllabus Offered
Volgograd State Medical University in Russia offers multiple faculties, including Dentistry, General Medicine, Pharmacy, Pediatrics, Social Work and Clinical Psychology, and Medical Biochemistry. These faculties provide students with comprehensive education and practical training to prepare them for their respective fields. The Dentistry faculty prepares students to become dentists, the General Medicine faculty covers various medical disciplines, the Pharmacy faculty offers a program for pharmacists, and the Pediatrics faculty specializes in treating medical conditions in children. The university also offers a program in Social Work and Clinical Psychology, as well as a faculty for Medical Biochemistry.
Ranking
According to 4icu.org, the following is the country and world ranking for Volgograd State Medical University Russia:
| World rank | 3700 |
| --- | --- |
| Country rank | 87 |
Admission Procedure
To gain admission to Volgograd State Medical University Russia, applicants must meet the qualification criteria for the National Eligibility Entrance Exam (NEET). Russia is one of the top destinations for international students who wish to pursue their medical degree courses. When considering admission to an MBBS program in Russia, it is important to keep in mind a few essential points.
Eligibility Criteria
Applicants must be 17 years old on or before 31st December of the admission year.
Applicants must have passed Class 12th with PCB (Physics, Chemistry, Biology) and English subjects from a board recognized by the Indian Authorities.
Applicants must have secured a minimum of 50% in PCB in their 10+2 examination.
Applicants must have qualified for the NEET exam. 
Documents Required
A passport with a minimum validity of 18 months
10th certificate and mark sheet
12th certificate and mark sheet
Birth certificate
10 passport-size photographs
Official invitation letter from the medical university of Russia
Authorization of all documents from the Ministry of External Affairs in New Delhi
Legalization of all documents from the Russian Embassy
Visa fees
Bank receipt for the 1st-year fees of Volgograd State Medical University
HIV test documents
Application process:
The process for admission to Volgograd State Medical University Russia is as follows:
Fill out the application form for the university.
Submit all required documents for admission to the MBBS program in Russia.
Receive an admission or acceptance letter from the university.
Apply for a student visa and submit all necessary documents, including a passport.
If applying for an education loan, clear all dues before departure.
Make travel arrangements to Russia for medical studies.
Board your flight to Russia and begin your academic journey at Volgograd State Medical University.
Student life at Volgograd state medical university Russia
Volgograd State Medical University offers a vibrant and enriching student life experience.
The university has a diverse student body, with students from different countries, cultures, and backgrounds.
The campus is equipped with modern facilities, including well-equipped laboratories, libraries, and sports facilities.
The university hosts various cultural and sports events throughout the year, providing students with opportunities to participate and engage with their peers.
The university also offers extracurricular activities, such as clubs and organizations, allowing students to pursue their interests outside of academics.
The university provides comfortable hostel accommodation for students, with a range of facilities and services, including 24/7 security, laundry, and kitchen facilities.
The city of Volgograd offers numerous attractions and amenities, including museums, restaurants, shopping malls, and parks, providing students with a fulfilling off-campus life.
The university provides a safe and secure environment for students, with measures in place to ensure their well-being and safety.
Conclusion
At AR group of education ,our team of experienced and knowledgeable counsellors has a deep understanding of the international education sector for the students who want to pursue MBBS in abroad , providing understandable support to help you choose the right college and obtain your visa and tickets. We even offer assistance until you reach your desired college. Our expert counselors are available every time to answer your queries and provide guidance whenever you need it. You can trust us to be your ultimate guide in achieving your dream of studying MBBS in Russia
FAQ: