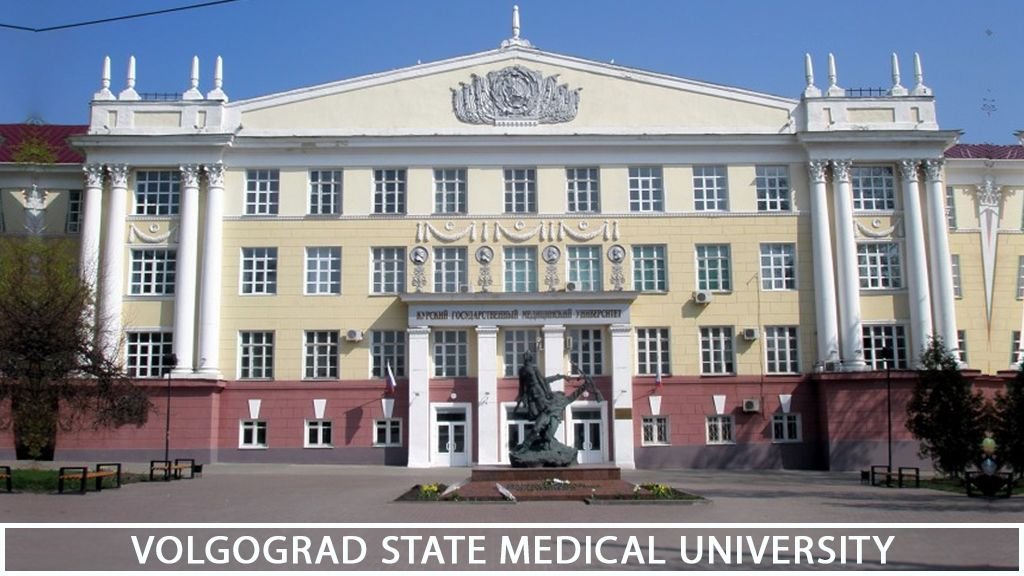 The Volgograd State Medical University located in VOLGOGRAD was founded in 1935 and started as Stalingrad Medical Institute. In 1993 it got the status of the Academy, and in 2003 it was granted the status of the University. It is currently headed by the prominent Russian scientist, Academician of the Russian Academy for Medical Sciences, Professor Vladimir I. Petrov.
The Volgograd State Medical University is listed in The World Directory of Medical Schools WHO list of world medical schools and also in the International Medical education directory provided by FAIMER and thus is recognized by MCI India. The Volgograd State Medical University has built up relationships and ties with numerous foreign universities. It has also been collaborating with the World Federation for Medical Education, World Health Organisation (WHO), UNESCO, British Council, and the United States Agency for International Development.
At present, about 10000 citizens of Russia and countries of the former Soviet Union and 900 international students from India and 70 other foreign countries attend the University. About 70 overseas doctors are engaged in postgraduate study at the university every year. The Volgograd state medical university has been training international students since 1962. Over this period 3000 physicians, dentists, paediatricians, and pharmacists have been trained in foreign countries.
Volgograd State Medical University gained a very high rank among the Russian medical universities. Since it was founded, the University has attracted highly qualified staff with experience in teaching in many regions of the world. Nowadays the teaching staff of the University numbers 763 highly qualified professors and instructors with 11 academicians, 96 professors, and 401 associate professors among them. Most of them have Ph. D.s or more advanced degrees. The academic programs are run by 66 departments of the University.
MBBS in Volgograd State Medical University, Russia
Since 2000 Volgograd State Medical University has got an opportunity to teach the MBBS program to foreign students in the English medium. Students from 70 countries in Europe, Asia, and Latin America have studied at our Academy. Over this period 2500 general practitioners, dentists, and paediatricians have been trained in foreign countries.
The university is known to have quality education and a low fee structure. The tuition fee for MBBS at Volgograd is 5700 US$ per year (English medium) and 3500 US$ for Russian Medium. Living costs for international students studying MBBS in Volgograd have been estimated at US$ 100 to US$ 150 per month which includes food, communication, and travel expenses. The academic year starts from the first day of September each year and this year is segregated into two semesters. The duration of the MBBS Course is of 6 years. Postgraduate courses are of a duration of three years. After completion of the undergraduate program, students are awarded an MD degree, which is equivalent to MBBS awarded by the Indian colleges.
University Hostels:
Volgograd Medical University has 7 student hostels. There is separate accommodation for Indian boys and girls. University hostels offer shared and private rooms. In both cases, you can generally count on about 9 square meters of personal space furnished with a bed, table, and cabinet. In the dorm or nearby there are also generally cafeterias, snack bars, and/or cafes. The campus is Wi-Fi enabled and students can avail free internet. Student life at the Volgograd State Medical University and also the City of Volgograd itself is friendly has multiple interesting possibilities, and can be quite enjoyable. The University encourages students to celebrate their national festivals. Spectacular performances with folk songs and dances which are part of such celebration are admired by both students and academic staff.
Volgograd Medical Colleges and Departments:
College of General Medicine (MBBS)
College of Dentistry
College of Pediatrics
College of Pharmacy
College of Medical Biochemistry
College of Social Work and Clinical Psychology
Department for International Students
College for Postgraduate and Continuous Education
Admission Requirement 2021
To get admission in MBBS at Volgograd State Medical University, aspirants have to fulfill the following requirements:
The candidate must secure 50% marks in their 12th standard from the Science stream.
The candidate must qualify NEET-UG exam (in India)
If you are considering pursuing an MBBS in Russia, then Volgograd State Medical University should be on your list of options. We, at A R Group of Education, can help you get admission to Volgograd State Medical University.