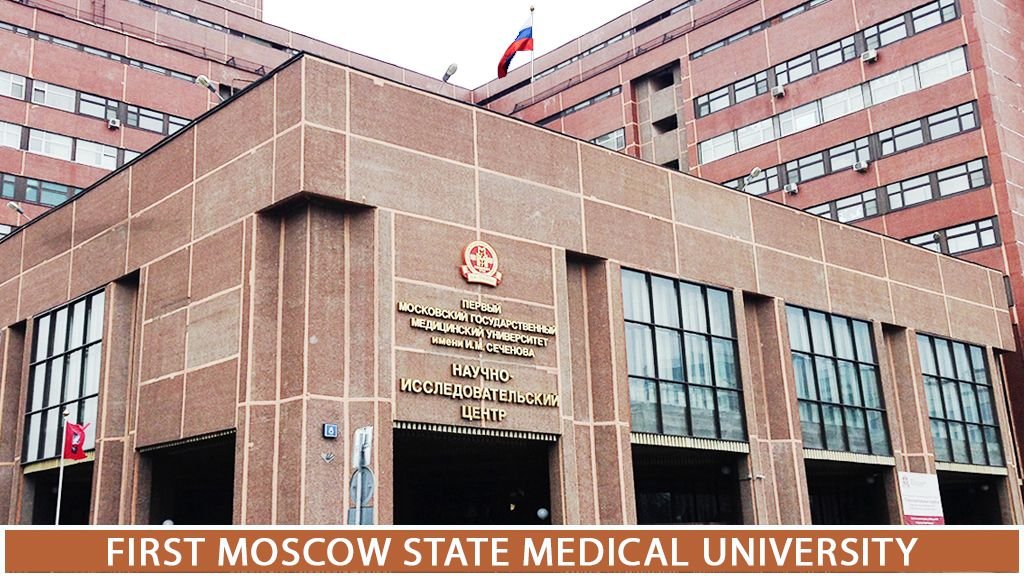 First Moscow State Medical University is the oldest, largest, and the oldest national medical university established on 1755 and located in Moscow, Russia. It is also famous as I.M. Sechenov First Moscow State Medical University and was founded as the medical faculty of Imperial Moscow University as a medical institution in Russia. It is one of the best Medical Universities in Russia where foreign candidates can apply to study the quality medical program at a manageable cost. The University has leading professors for delivering world-class MBBS programs due to which it become the most demanding universities to study MBBS in Russia.
Why Choose First Moscow State Medical University?
Oldest national medical university.
Affordable tuition fees with great infrastructure.
World-class medical faculty.
Advanced clinical practices.
Central Scientific Library.
Medical Rehabilitation Center with Hi-Tech Robotic equipment.
Modern hospital for practical studies.
Only university for DENTISTRY in Russia accredited by Medical Council of Sri-Lanka.
Top MBBS Universities in Russia.
Located in the beautiful city of Moscow, the capital of Russia.
The Ranking of the university is improved in the last few years and become the top medical University in Russia. According to the US News ranking, the university has got 17th rank in Russia, 507th in Europe, and 1321 in the world. We have mentioned the latest First Moscow State Medical University Ranking declared by the 4ICU World University Ranking.
 Medical University Ranking

COUNTRY RANKING

38th
 Eligibility Criteria:
There are lots of applicants who are preparing to study Abroad in the MBBS program, like in other countries students need to meet the criteria for admission to Russian Medical Universities. We have mentioned the First Moscow State Medical University Eligibility Criteria for entrance into the university.
Applicants need to keep in mind that if they are unable to fulfill the criteria their admission application will be rejected by the university.
First Moscow State Medical University Eligibility Criteria:

Exam

NEET Qualified.

Academics

50% in 12th class with Physics, Biology, and Chemistry.

40% marks are required for reserved category candidates.

Age

Minimum age required is 17, students completing 17 till 31 December of admission year are also eligible.
Following Admission Process:
The University is the most preferred choice among Indian applicants so every year thousands of applicants apply here for admission. For entrance, applicants need to qualify for the NEET Exam first after that they need to follow the easy  Admission Process mentioned by the university. Aspirants can contact us if they have any queries regarding MBBS Admission Abroad.
Required Documents:
10th class mark sheet.
12th class mark sheet.
NEET Scorecard
Original Passport.
Passport size Photographs
HIV Report
COVID-19 Report
Medical Courses:
Indian students can apply easily for Sechenov University medical programs, they just need to fulfill the criteria for entrance. The University's world-class MBBS program and another doctoral degree program for international applicants at affordable tuition fees.
We have mentioned below all the  Courses in which Indian applicants can apply and complete the globally approved medical degree from the university.
General Medicine
Pharmacy
Pediatric
Dentistry
Preventive Medicine
First Moscow State Medical University Hostel:
First Moscow State Medical University Hostel has five buildings to provide hostel facilities for 2,600 medical aspirants. The hostel arranges all the necessary facilities, and the administration of the university provides students with furniture and beds, and also allows them to use social and utility rooms.
The Hostel is equipped with other household appliances, laundry services, and an Internet facility. The cost of living in the hostel of the university is affordable for foreign county candidates.
To avail yourself with more precise information and counseling, we at the A R Group Of Educationis here to guide you with every piece of information related to your medical studies. We guide you through our highly experienced professionals who make sure to walk in every step of your journey and help you achieve your dream course in your dream college.