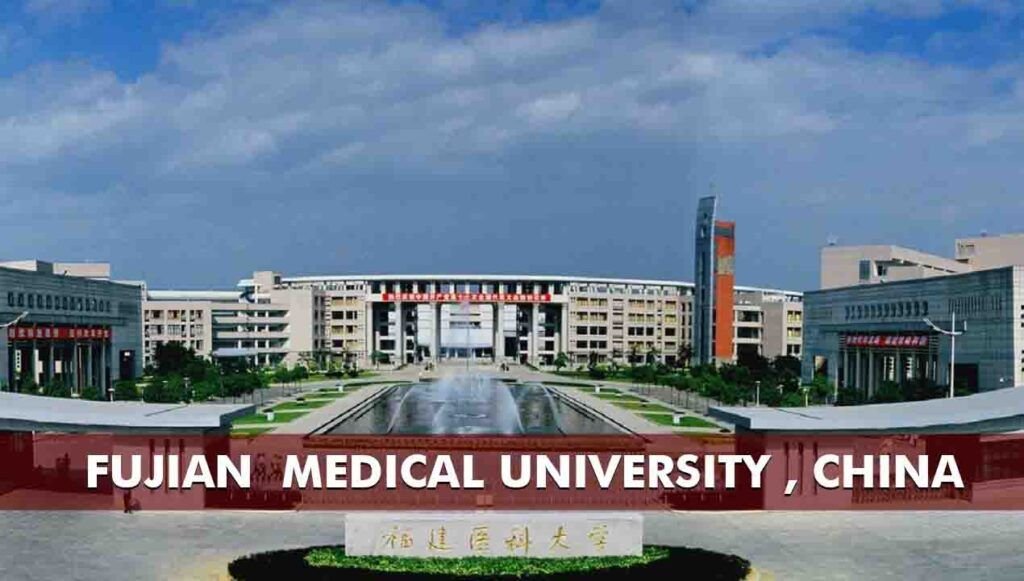 The medical education system in China is premium for its commitment to delivering high-quality education. Alongside theoretical knowledge, students also benefit from comprehensive practical training that helps enhance their skills and competencies. Another advantage is the presence of several low-cost MBBS in China, offering education at a fraction of the cost compared to medical colleges in developed nations.
Why MBBS in China?
The best medical schools in China provide top-rated infrastructure and educational facilities. Students at Fujian Medical University have access to a well-stocked library, cafeteria, gym, and other facilities. The Medical Council of India (MCI) has granted approval to medical universities in China. Studying MBBS in China provides a degree from the top universities that is recognized all around the world. For students desiring to study medicine in China, Fujian Medical University offers a top-notch education.
Overview of China
| Category | Details |
| --- | --- |
| Capital | Beijing |
| Population | Approximately 1.4 billion |
| Area | 9.6 million square kilometres |
| Official Language | Mandarin Chinese |
| Currency | Chinese Yuan (CNY) |
| Government | Communist Party-led single-party socialist state |
| Famous Landmarks | Great Wall of China, Forbidden City, Terracotta Army |
| Climate | Diverse (ranging from tropical to subarctic) |
| | |
Fujian Medical University (FJMU) is a prestigious medical university in China that is recognized by the Medical Council of India (MCI)/National Medical Commission (NMC). Located in Fuzhou City, it has gained a reputation for providing high-quality medical education. Established in 1937, Fujian Medical University has played a vital role in advancing China's healthcare system.
The university holds recognition from esteemed organizations such as the World Health Organization (WHO) and the NMC. It maintains collaborative partnerships with renowned medical institutes in developed countries. One noteworthy aspect is that applicants are not required to appear for any entrance exam for MBBS admission at Fujian Medical University. Instead, it is important to meet the eligibility criteria specified by the university before applying for the MBBS program.
Overview of Fujian Medical University
| Category | Details |
| --- | --- |
| Founded Year | 1937 |
| Approved by | National Medical Commission (replaced MCI) |
| Popular course | MBBS |
| Course duration | 5 years (including classroom study programme) |
| Medium of Teaching | English language |
| NEET eligibility | Compulsory for Indian Aspirants |
| | |
Fee structure of Fujian Medical University
Cost-effectiveness One of the major considerations while choosing an institution in China to study medicine is the MBBS tuition structure at Fujian Medical Institution. The cost of attending this university to study MBBS is 35,000 RMB per year, which covers all academic costs and university expenses. Remember that the cost of the mess and the lodging is not included in the tuition. If they want to stay in the university dorm, students must pay separately.
| Academic Year | 1st Year | 2nd Year | 3rd Year | 4th Year | 5th Year |
| --- | --- | --- | --- | --- | --- |
| Tuition Fee | 44,000 | 35,000 | 35,000 | 35,000 | 35,000 |
| Accommodation Fee | 4,000 | 4,000 | 4,000 | 4,000 | 4,000 |
| | | | | | |
Note: 1 RMB = 11 INR
Fujian Medical University Ranking
Fujian Medical University is ranked 205th in China and 4074th globally. This rating is in accordance with the 4icu ranking, which evaluates a university's performance in a number of areas before allocating a position.
| Ranking in China | 205th |
| --- | --- |
| World Ranking | 4074th |
| | |
Hostel and Accommodation
The accommodation arrangements at Fujian Medical University are well-maintained and designed to meet the needs of students. The hostel rooms are furnished and equipped with the amenities required for a comfortable stay. Each room is shared by two students and includes facilities such as air conditioning, separate washrooms, a common kitchen, and a common living room.
There are separate accommodation arrangements for male and female students. As soon as students receive an admission invitation letter from the university, they can start booking hostel rooms. The university provides two libraries within the hostel premises, accommodating more than 800 readers at a time.
Fujian Medical University Course 2023
Fujian Medical University provides a popular MBBS program with a duration of 5 years. The course encompasses a well-rounded curriculum that combines classroom-based learning and practical classes conducted in the university's advanced laboratories. During these practical sessions, students receive guidance from senior and experienced professionals, allowing them to gain hands-on experience in their field of study.
Indian Student's life in Fujian University
Indian students can readily adapt to the rich culture of China. China is famous for its rich traditions, heritage, and ancient practices, making it an intriguing and immersive cultural experience for Indian students. The multicultural nature of China ensures that students can easily integrate into the diverse lifestyle and practices of the country.
China is known for providing a safe and secure environment for students, including those from foreign lands. It is a highly civilized country, which further facilitates the ease of living for international students. The welcoming and inclusive atmosphere helps students feel comfortable and embraced by the local community, fostering a positive and enriching experience during their stay in China.
Fujian Medical University Eligibility Criteria
For rapid admission, Indian students interested in studying MBBS in China should review the Fujian medical university Eligibility Criteria.
The minimum age requirement is 17 years.
Physics, Chemistry, Biology, and English are mandatory subjects for higher education.
A minimum 50% score is required in 10+2 in all the above-mentioned subjects.
SC/ST/OBC candidates require a minimum of 40% score in 10+2 in all the above-mentioned subjects.
Qualification in the NEET exam is a must.
Fujian Medical University Admission Process
Indian students who are interested in attending Fujian medical university for MBBS in China can evaluate the entrance requirements for speedy admission.
Fill out the application form and attach a passport-sized photo.
Submit your 11th and 12th standard mark sheets and school leaving certificates.
Pay the required application, admission, and processing fees.
Send the processing fees to either China or India, based on the earlier option.
Receive the official photocopy of your
Admission Letter within seven working days.
Begin the student visa process by applying at the nearest Chinese Embassy/Consulate.
Gather the necessary documents for the visa application, including a valid passport, photographs, Visa Application Form, JW202 Form, and Admission Letter.
Complete a health check-up and obtain a Physical Examination Record.
Upon arrival in China, be received by a representative at the airport and guided to the university hostel.
Assist in paying the admission and administrative fees at the university counter the next morning.
The overall timeline from receiving the Admission Letter to obtaining the China Visa is approximately one month.
Fujian Medical University Document Required
Eligibility criteria are organized by the higher authorities of the university. This university is one of the MCI / NMC Approved Medical Colleges in China for Indian students. The criteria are set according to every national and international student.
10th & 12th Mark sheets
NEET Exam scorecard
Copy of passport
Candidates bank statement
Character certificate
Passport photograph
Medical Certificate
Who are not Eligible?
If a student does not meet the requirements for admission to the MBBS in China, the university will dismiss their application. The admission form may also be cancelled by the administration of Fujian Medical University. In addition to the aforementioned requirements, pupils should not have any physical impairments. As in, the applicant has not violated any Chinese law and has a vision or color blindness condition.
Amenities Offered in the Hostel
The hostel accommodations feature separate rooms, providing privacy and a peaceful environment for studying and rest. Students can also enjoy access to sports facilities, allowing them to engage in various physical activities and stay active. In case of any health concerns, students can receive prompt medical assistance without having to travel far. Campus also provides a communal living room equipped with cable TV, creating a cozy space for relaxation and entertainment. Students can also benefit from the convenience of having a refrigerator and reliable wifi or broadband connection within their living space.
Off-Campus Accommodation
With two or three other classmates, students might rent a flat away from their college or university's campus. They must deliver a copy of their passport or college identification card to the closest police station. First-year students should, however, stay in their hostel rooms. Because the hostel rooms offer the best level of security and include all the conveniences.
Advantages of MBBS in China at Fujian Medical University
The international medical students are provided with op class education facilities.
A significant draw is the medical universities' affordable tuition structure.The cost of living is also affordable for the MBBS programme in addition to the tuition.Students from all over the world come to China to study medicine while adhering to local customs. This promotes intercultural understanding and respect among students. It fosters a sense of brotherhood and creates a conducive learning atmosphere. In the MBBS class, there are a significant number of Indian students attending Chinese universities. The goal is to keep the teacher-to-student ratio constant. Students receive the necessary guidance for a better understanding of the curriculum for medical school.
Conclusion
AR Group of Education offers professional guidance for students who are interested in pursuing MBBS in China. Our team of award-winning counselors has vast experience and knowledge in the field of international education. We provide comprehensive assistance, starting from selecting the right college to obtaining your visa and tickets, and even until you land in your dream college. Our expert counselors are available round the clock to answer all your queries and provide assistance whenever you need it. Trust us to be your ultimate guide in fulfilling your educational aspirations to study MBBS abroad.
FAQ