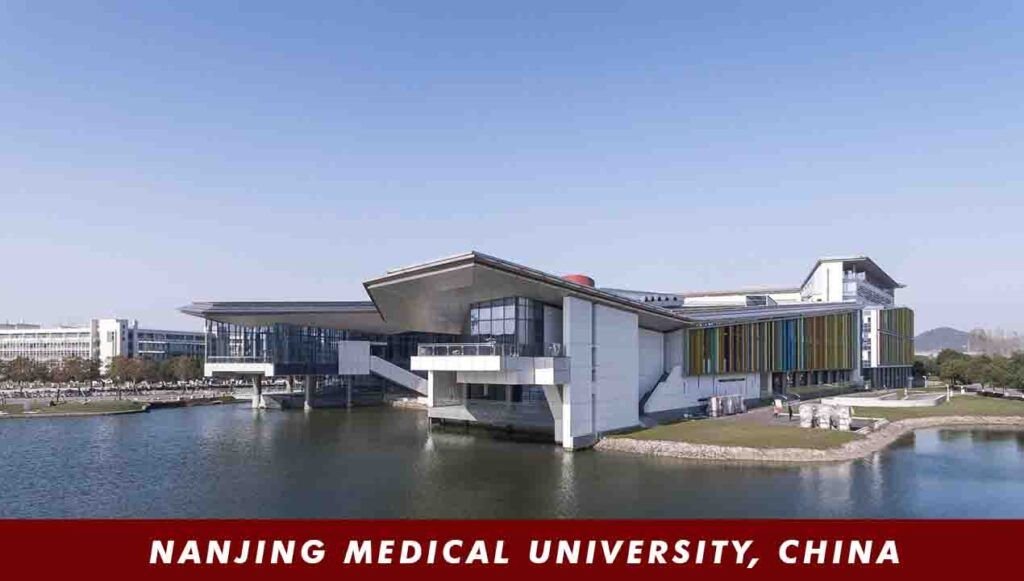 In the last ten years, China has emerged as a new superpower, challenging the West in a wide range of fields. China and India share many similarities as the two countries with the largest populations in the world. Since 2013, there has been an increase in interest among Indian students in studying medicine in China. The medical education system in China is renowned for its commitment to offering top instruction. In addition to academic instruction, students benefit from practical training that enhances their skills and abilities. The availability of several low-cost MBBS in China, which offer education at a fraction of the cost of medical colleges in wealthy nations, is one of the most significant advantages.
Why MBBS in China?
China is regarded as one of the most cost-effective options among international locations for MBBS study.
Comparing Chinese medical institutions to others with comparable budgets, such Kyrgyzstan, Kazakhstan, Uzbekistan, and Russia, the quality of education in Chinese medical universities is deemed to be superior.
The New National Medical Commission's requirements for the Indian Licencing Exam are met by the MBBS programme in China.
Indian students can transition to the MBBS programme in China with ease because the curriculum and subjects studied there are extremely comparable to those in India.
Both government (public) and private medical colleges in India lack the infrastructure of Chinese medical universities, which offers students up-to-date facilities and resources for their studies.
Overview of China
| Category | Details |
| --- | --- |
| Capital | Beijing |
| Population | Approximately 1.4 billion |
| Area | 9.6 million square kilometres |
| Official Language | Mandarin Chinese |
| Currency | Chinese Yuan (CNY) |
| Government | Communist Party-led single-party socialist state |
| Famous Landmarks | Great Wall of China, Forbidden City, Terracotta Army |
| Climate | Diverse (ranging from tropical to subarctic) |
| | |
The Nanjing Medical University was established in Zhenjiang in 1934 but was later relocated to Nanjing, Jiangsu Province. Both of the university's campuses—Wutai and Jiangning—offer dormitories for international students. Nanjing Medical University was founded in 1962 and was one of the earliest six-year medical universities in China. The institution offers student-centered education in an effort to give students the finest education possible. According to the Ministry of Education, Nanjing Medical University is the first university in Mainland China to offer the MBBS Course to foreign students.
Overview of Nanjing Medical University
| Name | Nanjing Medical University (NMU) |
| --- | --- |
| Established in | 1934 |
| Medium | English |
| Duration | 5+1 Years |
| Recognized by | NMC/MCI, WHO, etc. |
| Affiliated with | China Ministry of Education |
| Exam | NEET UG (Compulsory) |
| Area | 215+ acres |
| Located in | Nanjing, Jiangsu, China |
| | |
Nanjing Medical University Ranking
The Nanjing Medical University in China is renowned for its unmatched ranking, making it the most sought-after institution in China to study MBBS. It is now ranked 7th in China and 619th.
| Ranking | Nanjing Medical University |
| --- | --- |
| China Ranking | 7th |
| World Ranking | 619th |
| | |
Why Choose Nanjing Medical University?
The Nanjing Medical University stands out as one of the top medical universities in China, attracting numerous candidates who seek the best medical education in the country. Its exceptional qualities distinguish it from other institutions. With its prestigious reputation, the university provides world-class education to foreign students at an affordable tuition fee, making it an attractive choice for aspiring medical professionals.
Being recognized and approved by the Medical Council of India (MCI) and the National Medical Commission (NMC), the university's MBBS degree holds global recognition, motivating many students to pursue their medical education here. The faculty at Nanjing Medical University comprises highly skilled and experienced professors who deliver quality medical education in the English language, ensuring effective communication and understanding for international candidates.
Nanjing Medical University Fees Structure
It's a fantastic chance for Indian students to enroll in the MBBS Programme at a reasonable cost. Compared to other top medical universities in the nation, the Nanjing Medical University's tuition is affordable. It is encouraged that students review the total cost of the college, which includes the tuition and dorm fees that they must pay at the time of acceptance.
| Particulars | Year 1 | Year 2 | Year 3 | Year 4 | Year 5 |
| --- | --- | --- | --- | --- | --- |
| Tuition Fee | 34,000 RMB | 34,000 RMB | 34,000 RMB | 34,000 RMB | 34,000 RMB |
| Medical insurance | 800 RMB | 800 RMB | 800 RMB | 800 RMB | 800 RMB |
| Hostel Fees | 6000 RMB | 6000 RMB | 6000 RMB | 6000 RMB | 6000 RMB |
| Visa processing | 800 RMB | 800 RMB | 800 RMB | 800 RMB | 800 RMB |
| Grand total | 45,610 RMB | 41,600 RMB | 41,600 RMB | 41,600 RMB | 41,600 RMB |
| | | | | | |
Note : 1 RMB = 11 INR
Affiliation and Recognition of Nanjing Medical University
Examining affiliation, recognition, and other affiliating elements is one of the most important criteria used to select the top MBBS colleges in China. These authorities are connected to the medical schools in China that accept Indian students.
China's Ministry of Education.
National Medical Commission (NMC)
Worldwide Organisation for Health
Advantages of MBBS at Nanjing Medical University
Students who successfully complete the MBBS programme at this university are eligible to take the medical licensing exams offered by the medical boards of several nations.The institution's staff and faculty are gifted, knowledgeable, and innovative in their respective professions.
The university offers a number of scholarships that students can apply for. English is used to instruct the course. The institution organized a number of extracurricular activities for its students. International students can affordably stay in dorms and hostels. The teaching staff at the institution is experienced and knowledgeable, guaranteeing that students obtain a top-notch education.
Availability of Indian Food in Medical University
There are numerous Indian restaurants in the area to select from. The abundance of possibilities in Nanjing makes it simple for international students to choose a range of activities if they so choose. There are various cuisines besides just Indian food to satisfy their palates and make them feel at home.
About The City and Weather
The People's Republic of China's Jiangsu Province is headquartered in Nanjing. In the region of East China, this city ranks second in size. The renowned Nanjing Medical University is also situated in that city. It is regarded as one of China's Four Great Ancient Capitals. Although battles and natural calamities have been common throughout its lengthy history, the city's tranquilly and prosperity can still be clearly seen today. It is one of the wealthier cities in the nation. The city experiences a humid subtropical climate. The city of Nanjing is rich in natural resources, including more than 40 different types of minerals. numerous naturally occurring hot springs
Indian Students in Medical University
According to data, China now has more than a thousand students enrolled in MBBS courses . And one among them is Nanjing Medical University, where 300 Indian students, on average, are pursuing their MBBS degrees. Students find it simple to collect the analysis and are able to obtain medical exposure thanks to the capable direction of teachers and experienced medical researchers.
Benefits of Study MBBS in China
Some of the greatest medical schools in the world are located in China. Internationally renowned MBBS Programme are offered at Xiamen University, Nanjing Medical University, and Shantou University Medical College. If you hold an MBBS from China, you are eligible to Practice medicine in many parts of the globe .China has thousands of research institutes, state-of-the-art hospitals, and medical systems. China is usually considered as being at the forefront of modern medicine thanks to all of its efforts in the healthcare sector. International students have opportunities to enroll in MBBS studies at numerous low-cost universities in China.
Medium of Teaching in the University
A pure gem of China, Nanjing Medical University (NJU) has been effectively educating students who want to advance in the medical industry with the best medical knowledge and skills. The university provides a variety of Chinese language courses. The teaching language for international students is English.
MBBS Syllabus at Nanjing Medical University
| Year | Semester | Syllabus |
| --- | --- | --- |
| 1st Year | 1st Semester | Embryology, Anatomy |
| | 2nd Semester | Histology, Anatomy |
| 2nd Year | 3rd Semester | Microbiology, Molecular Biology, Histology, Cytobiology, General Pathology, Physiology, Cell Biology, Biochemistry, Anatomy |
| | 4th Semester | Physiology, Biochemistry, Microbiology |
| 3rd Year | 5th Semester | Pharmacology, Pathophysiology, Pathology, Microbiology |
| | 6th Semester | Pathophysiology, Genetics and Principles of Medicine |
| 4th to 6th Year | Semester 7th to 12th | Neurology, Primary care medicine, General Surgery, Gynecology and Obstetrics, Pediatrics, Oncology, ENT, Internal medicine, Psychiatry, Emergency medicine, Psychology |
| | | |
Hostel And Accommodation At Nanjing Medical University
For international students, Nanjing Medical University offers comfortable on-campus housing. There are two campuses at Nanjing Medical University: Jiangning Campus, where international students study medicine from their first to fourth year, and Wutai Campus, where they spend their fifth year of study abroad. International students can live in designated international student apartments on both campuses. Each room has a network interface, an air conditioner, a water heater, a bed, a wardrobe, and a desk. The well-equipped dormitory facility houses the hotel-style administration.
Duration Of MBBS In Nanjing Medical University
Nanjing Medical University provides a comprehensive MBBS program with a duration of 6 years, including a 1-year internship. The program is designed to be completed in 5 years, which includes the internship period and leads to the award of an MBBS degree.
Nanjing Medical University encompasses approximately 16 schools or departments, providing a huge range of disciplines. Some of the faculties available at the university include medical science, public health, stomatology, and pharmacy.
Nanjing Medical University Eligibility Criteria
For rapid admission, Indian students interested in studying MBBS in China should review the Nanjing Medical University Eligibility Criteria.
The minimum age requirement is 17 years.
Physics, Chemistry, Biology, and English are mandatory subjects for higher education
A minimum 50% score is required in 10+2 in all the above-mentioned subjects.
SC/ST/OBC candidates require a minimum of 40% score in 10+2 in all the above-mentioned subjects.
Qualification in the NEET exam is a must.
Nanjing Medical University Admission Process
Indian students who are interested in attending Nanjing medical University for MBBS in China can evaluate the entrance requirements for speedy admission.
Fill out the application form and attach a passport-sized photo.
Submit your 11th and 12th standard mark sheets and school leaving certificates.
Pay the required application, admission, and processing fees.
Send the processing fees to either China or India, based on the earlier option.
Receive the official photocopy of your Admission Letter within seven working days.
Begin the student visa process by applying at the nearest Chinese Embassy/Consulate.
Gather the necessary documents for the visa application, including a valid passport, photographs, Visa Application Form, JW202 Form, and Admission Letter.
Complete a health check-up and obtain a Physical Examination Record.
Upon arrival in China, be received by a representative at the airport and guided to the university hostel.
Assist in paying the admission and administrative fees at the university counter the next morning.
The overall timeline from receiving the Admission Letter to obtaining the China Visa is approximately one month.
Nanjing Medical University Document Required
Eligibility criteria are organized by the higher authorities of the university. This university is one of the MCI / NMC Approved Medical Colleges in China for Indian students. The criteria are set according to every national and international student.
10th & 12th Mark sheets
NEET Exam scorecard
Copy of passport
Candidates bank statement
Character certificate
Passport photograph
Medical Certificate
Conclusion
AR Group of Education offers professional guidance for students who are interested in pursuing  MBBS in Abroad. Our team of award-winning counselors has vast experience and knowledge in the field of international education. We provide comprehensive assistance, starting from selecting the right college to obtaining your visa and tickets, and even until you land in your dream college. Our expert counselors are available round the clock to answer all your queries and provide assistance whenever you need it. Trust us to be your ultimate guide in fulfilling your educational aspirations to study MBBS in China.
FAQ