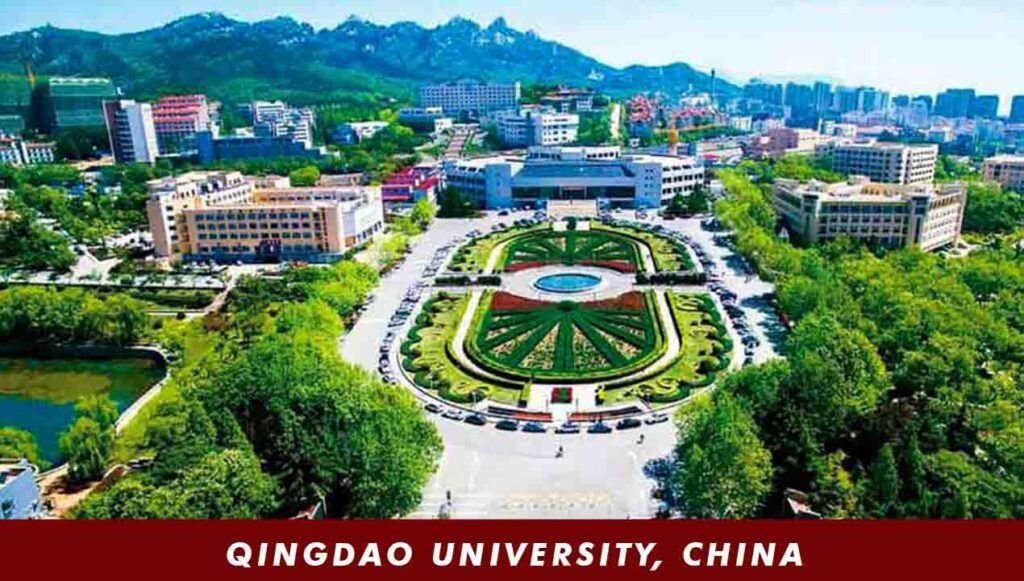 Numerous Indian students are preferring to study MBBS in abroad because it is difficult to get accepted to study MBBS in Indian colleges due to a lack of seats and a variety of other problems. Since it has lower costs than India or other nations, MBBS in China is the most popular choice among students who want to study medicine.Every university in China is a government-owned institution, it offers education of the highest calibre.
China, which has the second-largest economy on the planet, is home to some of the greatest medical schools in the world. The nation's high education finance programme for creative work in its medical research area explains why these Universities can afford to admit international students at such affordable costs.
Why MBBS in China?
One of the world's largest economies, China, has progressively gained recognition as a place to get a medical degree. The MBBS infrastructure in China has been strengthened to deliver high-quality education as a result of the flood of international students applying to their top-ranked universities. Over the years, MBBS in China has expanded quickly, and the institutions have been offering excellent possibilities for those students who are coming in to seek medical degrees. Students have more motivation to apply to universities in this region because of the modern infrastructure, affordable tuition, and affordable housing. The WHO and other relevant medical foundations have recognised and internationally accepted the medical programme in China.
Overview of China
| Category | Details |
| --- | --- |
| Capital | Beijing |
| Population | Approximately 1.4 billion |
| Area | 9.6 million square kilometres |
| Official Language | Mandarin Chinese |
| Currency | Chinese Yuan (CNY) |
| Government | Communist Party-led single-party socialist state |
| Famous Landmarks | Great Wall of China, Forbidden City, Terracotta Army |
| Climate | Diverse (ranging from tropical to subarctic) |
| | |
About Qingdao University
In order to strengthen the Chinese healthcare system, Qingdao University China was established in the year 1909 as the foremost medical institute. It is located in Qingdao, a coastal city. Currently, the university is offering a typical learning environment. Under the direction of Qingdao University, students of this institute receive hands-on training in the university labs.
This university is accredited by the Medical Council of India, presently known as the National Medical Commission. Only a small number of other affluent nations and the WHO (World Health Organisation) acknowledge Qingdao University. It is an intellectual collaboration involving 130 universities from more than 20 different nations, including the USA, the UK, Japan, Korea, and Russia, among others.
Overview of Qingdao University
| Full Name of University | Qingdao University |
| --- | --- |
| Founded Year | 1909 |
| Approved by | National Medical Commission (replaced MCI) |
| Popular Course | MBBS |
| Course Duration | 5 years |
| Medium of Teaching | English language |
| NEET Eligibility | Compulsory |
MBBS Course at Qingdao University
Qingdao University provides an affordable MBBS course with a duration of 5 years. This comprehensive program includes classroom-based learning led by experienced teachers. Students will benefit from practical training in the university's laboratories, gaining hands-on experience in their field of study. Importantly, upon successful completion of the MBBS degree at Qingdao University, the qualification is recognized and valid in various countries. It is worth noting that no entrance exam is required to secure admission into the MBBS program, making it an attractive option for aspiring medical students.
Qingdao University Ranking
The Qingdao University Ranking is ranked 122nd in China by the well-known university ranking organization, 4icu Ranking. in the 2582nd position overall.
| | |
| --- | --- |
| Country ranking | 122 |
| World ranking | 258 |
Qingdao University MBBS Fees Structure 2023
Each academic cost charged by the university while you are a student is included in this tuition. However, in addition to the previously indicated tuition charge, there is also a hostel and mess fee. The university's dormitory cost is 8800 RMB, as stated in the Qingdao University tuition structure.
The university provides world-class dorm accommodations with all necessary amenities. Therefore, the hostel charge, which includes the meal fee, is completely worthwhile. It is suggested that after paying the price or the hostel charge, students bring a copy of the printout to them.
| Fee details | 1st year | 2nd year | 3rd year | 4th year | 5th year |
| --- | --- | --- | --- | --- | --- |
| Tuition fee | 30,000 RMB | 30,000 RMB | 30,000 RMB | 30,000 RMB | 30,000 RMB |
| Hostel fee | 8800 RMB | 8800 RMB | 8800 RMB | 8800 RMB | 8800 RMB |
| Medical insurance | 800 RMB | 800 RMB | 800 RMB | 800 RMB | 800 RMB |
| Visa | 800 RMB | 800 RMB | 800 RMB | 800 RMB | 800 RMB |
| Total fee | 41000 RMB | 41000 RMB | 41000 RMB | 41000 RMB | 41000 RMB |
Qingdao University Eligibility Criteria 2023
For rapid admission, Indian students interested in studying MBBS in China should review the Qingdao university Eligibility Criteria.
The minimum age requirement is 17 years.
Physics, Chemistry, Biology, and English are mandatory subjects for higher education.
A minimum 50% score is required in 10+2 in all the above-mentioned subjects.
SC/ST/OBC candidates require a minimum of 40% score in 10+2 in all the above-mentioned subjects.
Qualification in the NEET exam is a must.
Qingdao University Admission Process 2023
Indian students who are interested in attending Qingdao university for MBBS in China can evaluate the entrance requirements for speedy admission.
Fill out the application form and attach a passport-sized photo.
Submit your 11th and 12th standard mark sheets and school leaving certificates.
Pay the required application, admission, and processing fees.
Send the processing fees to either China or India, based on the earlier option.
Receive the official photocopy of your Admission Letter within seven working days.
Begin the student visa process by applying at the nearest Chinese Embassy/Consulate.
Gather the necessary documents for the visa application, including a valid passport, photographs, Visa Application Form, JW202 Form, and Admission Letter.
Complete a health check-up and obtain a Physical Examination Record.
Upon arrival in China, be received by a representative at the airport and guided to the university hostel.
Assist in paying the admission and administrative fees at the university counter the next morning.
The overall timeline from receiving the Admission Letter to obtaining the China Visa is approximately one month.
Qingdao University Document Required
Eligibility criteria are organized by the higher authorities of the university. This university is one of the MCI / NMC Approved Medical Colleges in China for Indian students. The criteria are set according to every national and international student.
10th & 12th Mark sheets
NEET Exam scorecard
Copy of passport
Candidates bank statement
Character certificate
Passport photograph
Medical Certificate
Hostel and Accommodation
There are separate dorms for boys and girls at Qingdao University.The university offers single and shared rooms in a residence hall for overseas students.The dormitory rooms come equipped with central heating, wifi, a phone, private bathrooms, and private kitchens.
Various clubs exist for extracurricular activities. Additionally, beds, tables, study tables, chairs, and cabinets are provided in the hostels. The mess halls at the hostels serve hygienic cuisine.
Amenities Offered in the Qingdao University Hostel
The Qingdao University hostel provides a wide range of amenities to ensure a comfortable and convenient living experience for its students.The hostel rooms are equipped with air conditioning to provide a comfortable living environment. Each room is also furnished with essential items such as a bed, study table, chair, and wardrobe.To ensure privacy and convenience, each room in the hostel has an attached separate washroom. These washrooms are cleaned three times a week to maintain cleanliness and hygiene. The hostel provides a common living room area where students can relax and socialize. This space is equipped with amenities such as cable television and comfortable seating arrangements.Students have access to a refrigerator in the common area, allowing them to store food and beverages. The hostel also provides WiFi or broadband connection, enabling students to stay connected with their studies and loved ones. The hostel features a well-sanitized kitchen where students can prepare their meals. It offers Indian food options with a variety of vegetarian and non-vegetarian dishes, catering to different dietary preferences.
Why to Choose Qingdao University?
Qingdao University offers several compelling reasons to choose it as a preferred academic institution. Students have the opportunity to study at one of the top medical universities in English. The university offers courses in the English language, allowing students to study without language-related confusion and fully grasp the lessons. Qingdao University provides an MBBS degree program with an affordable fee structure. The hostel fees are also reasonably priced and often include canteen expenses. Students who prefer to live off-campus can find budget-friendly apartment rentals in the vicinity. Qingdao University is approved by the Medical Council of India (now known as the National Medical Commission). This recognition is particularly important for Indian medical students who wish to pursue their MBBS studies in China. Graduates from this university are eligible to work in India and other countries upon passing the FMGE Exam, which is required to obtain a practice license in India. Qingdao University enjoys international recognition and ranks among the top medical universities worldwide. It is renowned for offering MBBS admissions without the need for an entrance examination, attracting students from various countries. The university grants an internationally accepted MBBS degree, enabling students to pursue employment or participate in screening tests conducted by medical councils in different countries. Qingdao University has established academic relationships with over 120 universities across more than 20 countries, including the USA, Russia, Germany, Japan, Korea, Canada, Australia, Sweden, and Singapore.
Faculty at Qingdao University
Through robust academic programs, practical training, and research opportunities, the university prepares students to meet the challenges of the healthcare industry while promoting a holistic approach to patient care.The following are faculties in the Qingdao University for MBBS China:
Chinese Medicine
General Health Care
Pharmacy
Chinese Herbs
Medicine MD Program
Management
Life Sciences
Public Health and Interdisciplinary Courses
PG Program in Different Medical Fields
Conclusion
AR Group of Education offers professional guidance for students who are interested in pursuing MBBS in China. Our team of award-winning counsellors has vast experience and knowledge in the field of international education. We provide comprehensive assistance, starting from selecting the right college to obtaining your visa and tickets, and even until you land in your dream college. Our expert counsellors are available round the clock to answer all your queries and provide assistance whenever you need it. Trust us to be your ultimate guide in fulfilling your educational aspirations to study MBBS in abroad.
Frequently Asked Questions (FAQ):