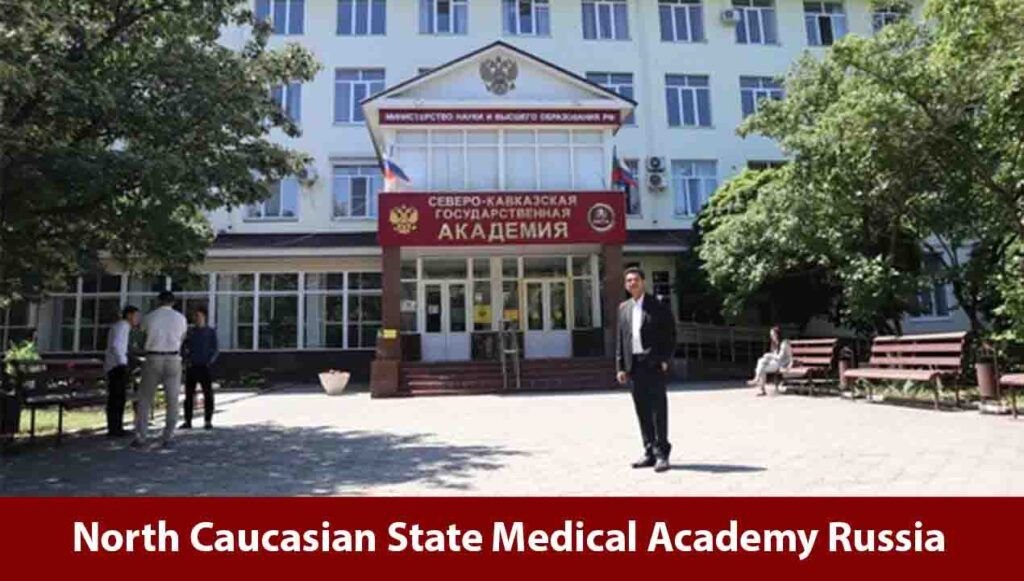 Russia, the world's largest country spanning across two continents, boasts impressive economic recovery post-Soviet Union collapse, unparalleled military capabilities, and a captivating culture. As a permanent member of the United Nations Security Council and one of the five nuclear weapons states, Russia also leads the Commonwealth of Independent States and participates in international organizations such as the G7. Moscow, located on the Moskva River, serves as the political, economic, financial, educational, and transportation hub of the country, and is home to the renowned Kremlin, serving as the official residence of the President of Russia.
MBBS in Russia Overview :
| | |
| --- | --- |
| Population | 147,182,123 |
| Area | 17,098,246 km2 |
| Capital City | Moscow |
| Language | Russian (official), Tatar, Ukrainian, Bashkir, etc. |
| Climate | Warm to hot in dry summers and (very) cold winters with temperatures of -30°C and lower |
| Literacy Rate | 100% |
| Time Zone | UTC+2 to +12 |
| Currency | Russian ruble (₽) (RUB) |
| Weather | June to august ( summer ) , september to october (autumn) , november to march ( winter ) , april to may ( spring ) |
| | |
About North Caucasian State Academy
Established in 1991, the North Caucasian State Medical Academy is a leading center of medical education in North Russia, authorized by prestigious bodies such as WHO, MNC, and FAIMER. With over 55 departments, including 27 clinical departments, the university currently accommodates 5,500+ students, who opt for its globally recognized MBBS program at an affordable cost. It has become the preferred destination for medical students worldwide to pursue their dream of studying MBBS abroad.
Highlights of North Caucasian State Academy Russia
| Category | Information |
| --- | --- |
| College Ranking (Country) | 08 |
| College Ranking (World) | Medium of Teaching: Russian / English |
| Year of establishment | 1991 |
| Number of Students | 6000+ |
| Number of Departments | 55 |
| Affiliated by | NMC / WHO |
| NCSU Affiliated Hospitals | 03 |
| Sports | Yes |
| Computer labs | Yes |
| Auditorium | Yes |
| No Ragging | Yes |
| Weather (Min – Max) | -6 to 18°C |
| Infrastructure | Excellent |
Why to Choose North Caucasian State Academy
North Caucasian State Medical University provides high-quality medical education at an affordable cost. This is especially attractive for international students who are looking for a cost-effective way to obtain a medical degree without compromising on the quality of education.
According to the National Institutional Ranking Framework , the university ranks 82nd in the country. This ranking is a testament to the quality of education and research provided by the university.
North Caucasian State Medical University is recognized by various world-reputed medical bodies such as WHO, MCI, and others.
To practice medicine in another country, students need to clear the Foreign Medical Graduate Examination (FMGE). Completing MBBS from this university opens doors to new opportunities and prepares students for a global career in medicine.
North Caucasian State Medical University offers direct admission to students who wish to study MBBS in Russia . There is no need for any kind of entrance test to get admission to this university.
North Caucasian State Academy Fee Structure
The fee structure for North Caucasian State Academy is mentioned below :
| Year | Tuition Fee | One-Time Charges | Hostel Charges | Total |
| --- | --- | --- | --- | --- |
| 1st year | 2,90,000 RUB | 1,10,000 RUB | 40,000 RUB | 4,40,000 RUB |
| 2nd year | 2,90,000 RUB | – | Optional | 2,90,000 RUB |
| 3rd year | 2,90,000RUB | – | Optional | 2,90,000 RUB |
| 4th year | 2,90,000 RUB | – | Optional | 2,90,000 RUB |
| 5th year | 2,90,000 RUB | – | Optional | 2,90,000 RUB |
| 6th year | 2,90,000 RUB | – | Optional | 2,90,000 RUB |
| Grand total | | | | 18,90,000 RUB |
| | | | | |
Note : 1 ruble = 1.00 INR
Ranking of  North Caucasian State Academy Russia
According to the 4ICU rankings, North Caucasian State Medical University is positioned at 82nd place in the country. This reflects the university's reputation as one of the leading medical universities in Russia :
| World rank | 3033 |
| --- | --- |
| Country rank | 82 |
Facilities of NCSA
North-Caucasian State Academy, Cherkessk offers high-level education that ensures high demand in the job market.
The institution has laureates and prize winners of international and Russian contests among its students and lecturers.
The students participate in scientific work contests every year.
The college provides a medical exam for its students.
The academy has a well-equipped library for its students and faculty members.
The college provides hostel accommodation for its students.
Student Support
The institution has policies against ragging to ensure a safe and healthy environment for all students.
Adequate measures are taken in the hostels to prevent any incidents of ragging and maintain discipline.
A helpline or query system is available for students to report any instances of ragging or harassment they may face.
Reports of any such incidents are taken seriously and investigated promptly.
Counseling services are available for students who may be affected by ragging or other personal issues.
Healthcare services are provided to ensure the physical and mental wellbeing of students.
Local language learning classes are offered to help students better integrate into the local community.
Admission Procedure
To gain admission to North caucasian state academy Russia, applicants must meet the qualification criteria for the National Eligibility Entrance Exam (NEET). Russia is one of the top destinations for international students who wish to pursue their medical degree courses. When considering admission to an MBBS in Russia, it is important to keep in mind a few essential points.
Eligibility Criteria
Applicants must be 17 years old on or before 31st December of the admission year.
Applicants must have passed Class 12th with PCB (Physics, Chemistry, Biology) and English subjects from a board recognized by the Indian Authorities.
Applicants must have secured a minimum of 50% in PCB in their 10+2 examination.
Applicants must have qualified for the NEET exam.
Documents Required
A passport with a minimum validity of 18 months
10th certificate and mark sheet
12th certificate and mark sheet
Birth certificate
10 passport-size photographs
Official invitation letter from the medical university of Russia
Authorization of all documents from the Ministry of External Affairs in New Delhi
Legalization of all documents from the
Russian Embassy
Visa fees
Bank receipt for the 1st-year fees .
HIV test documents.
Application Process:
The process for admission to North Caucasian state academy Russia is as follows:
Fill out the application form for the university.
Submit all required documents for admission to the MBBS program in Russia.
Receive an admission or acceptance letter from the university.
Apply for a student visa and submit all necessary documents, including a passport.
If applying for an education loan, clear all dues before departure.
Make travel arrangements to Russia for medical studies
Board your flight to Russia and begin your academic journey at North caucasian state academy
Faculties at North Caucasian State Academy
North-Caucasian State Academy in Cherkessk is a higher education institution.
It offers several faculties, including General Medicine, Pediatrics, Nursing, Postgraduate Education, Pharmaceutical, and Dentistry
The faculty members are well-trained and highly educated, with access to modern technology.
The college has a sufficient number of non-technical staff to provide an environment conducive to self-learning for students.
The institution is dedicated to improving the healthcare education and delivery system in the country.
Student Life
North Caucasian State Medical University encourages students to participate in creative activities, sports, and volunteering during their studies.
There are over 40 student associations with different orientations that operate at the university and its branches.
Creative activities include music, dance, and other forms of arts and culture.
The university has clubs and bars for socializing and entertainment.
Media activities are also available for students who are interested in journalism, broadcasting, and related fields.
The university places a strong emphasis on the health and fitness of its students through physical education.
Around 30 sports events are held annually with the participation of more than 3000 students, including the popular "Freshman cup" and "Rector cup" games.
North Caucasian Federal University currently has 10 sports sections, with over 150 student-athletes involved in basketball, volleyball, football, sports wrestling, swimming, and other sports.
Conclusion
AR Group of Education is a trustworthy mentor for students who wish to pursue MBBS in Abroad. Our team of experienced and knowledgeable counselors has a deep understanding of the international education sector, providing comprehensive support to help you choose the right college and obtain your visa and tickets. We even offer assistance until you reach your desired college. Our expert counselors are available 24/7 to answer your queries and provide guidance whenever you need it. You can trust us to be your ultimate guide in achieving your dream of studying MBBS in Russia.
FAQ