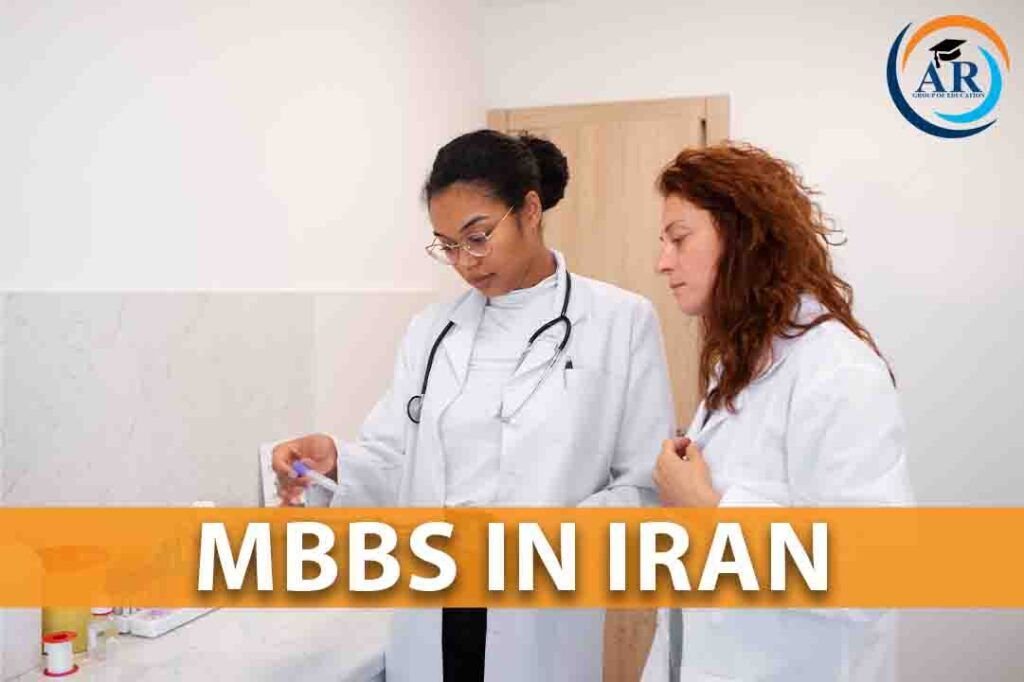 Iran, with an estimated population of 83 million people, is a country located in the Middle East. Tehran, the capital city, serves as the political and economic center of the nation, and is also the largest metropolis in the country. It is one of the best places to study MBBS in Iran . Iran holds a significant position in Asia, being both a regional and intermediate power due to its geopolitical location.
The country is a founding member of various international organizations, including the United Nations, the World Economic Organization, the Organization of Islamic Cooperation, and the Organization of Petroleum Exporting Countries. Iran also boasts vast fossil fuel reserves, with the world's second-largest natural gas supply and the fourth-largest proven oil reserves.
OVERVIEW
| | |
| --- | --- |
| Recognition | NMC and WHO approved |
| Eligibility | 60% in Physics, Chemistry and Biology Aggregate |
| Course Duration | 6 Year |
| NEET | Yes, compulsory |
| IELTS/TOFEL | Not Required |
| Medium of Teaching | English or Persian |
Why Study MBBS in Iran ?
Iran's universities are globally recognized and accredited by organizations such as WHO, WDOMS, FAIMER, ECFMG.
Iran provides a safe and secure learning environment for its students, particularly in its top medical institutes.
Iran has a well-developed public healthcare system, resulting in cutting-edge hospitals and well-equipped medical schools.
The MBBS program in Iran lasts seven years, with the first five years focused on theoretical and technical instruction and the remaining two years on practical application through an internship.
Advanced technology is utilized in the classroom to provide sophisticated learning opportunities for students.
Iran offers a variety of career options for MBBS in iran for indian students based on their interests and preferences.
English is the primary language of instruction in most universities.
Admission Process
Enrolling in a top college in Iran for an MBBS program is a hassle-free experience unlike in other countries where the admission process can be extensive and overwhelming. So here is the list of eligibility admission processes and documents required.
Eligibility
Applicants must be at least 17 years old by December 31st of the year of admission.
A minimum of 50% marks in Physics, Chemistry, and Biology in 12th standard from CBSE/ICSE or any equivalent board is required.
Qualified NEET(UG) Entrance exam, as per the latest notification by MCI, is mandatory for eligibility to apply for MBBS in Iran.
Application Process
Fill out the application form with accurate personal and educational details.
Send scanned copies of academic documents and passports to the chosen university.
Wait for the university to evaluate the application and generate a report.
Pay the tuition fees upon acceptance.
Apply for a student visa to begin the immigration process.
Travel to Iran and start the journey towards becoming a doctor.
Documents
Original 12th Marksheet
Original Passport with proper scan copy of front and back
NEET Score Card
The digital photograph above the shoulder in white background (clear scan copy to be shared over email)
6 passport-size photographs
Aadhar Card
Student Pan Card Copy
MBBS In Iran Fees Structure 2023-24
| College Name | Tuition Fee Per Year (In US Dollar) |
| --- | --- |
| Mashhad University Medical Sciences | USD 5000 |
| Shiraz University of Medical Sciences | USD 5000 |
| Tehran University of Medical Sciences | USD 7500 |
| Islamic Azad University | USD 6000 |
| Ishfan University Medical Sciences | USD 5000 |
| Iran University of Medical Sciences | USD 5000 |
| Shahid Beheshti University of Medical Sci | USD 5000 |
Best Medical University in Iran for Indian students
The MCI has given approval to many top medical universities in iran that Indian MBBS students can attend:
TEHRAN UNIVERSITY OF MEDICAL SCIENCES
Widely recognized as the oldest and most prestigious medical university in the world, TUMS is dedicated to research and enrolls only the most highly qualified students.
| | |
| --- | --- |
| Established | 1851 |
| Location | Tehran |
| Medium | English |
| NEET requirement | Yes |
SHIRAZ UNIVERSITY OF MEDICAL SCIENCES
Renowned as a leading research institution, Tehran University of Medical Sciences (TUMS) draws the most accomplished students seeking diverse academic opportunities.
| | |
| --- | --- |
| Established | 1934 |
| Location | Shiraz |
| Medium | English |
| NEET requirement | Yes |
IRAN UNIVERSITY OF MEDICAL SCIENCES
Recognized for its outstanding academic programs, IUMS boasts a student body that consistently ranks within the top 1% of Iran's students in national ranking entrance exams for universities.
| | |
| --- | --- |
| Established | 1974 |
| Location | Tehran |
| Medium | English |
| NEET requirement | Yes |
SHAHID BEHESHTI UNIVERSITY OF MEDICAL SCIENCES
Established in 1961 with the founding of its School of Medicine, this university has since become the second-largest medical university in the country, renowned for its exceptional education and research programs.
| | |
| --- | --- |
| Established | 1961 |
| Location | Tehran |
| Medium | English |
| NEET requirement | Yes |
ISFAHAN UNIVERSITY OF MEDICAL SCIENCES
Isfahan University of Medical Sciences provides a diverse array of educational programs, spanning from undergraduate to graduate and postgraduate levels, across its 10 faculties and 75 departments.
| | |
| --- | --- |
| Established | 1946 |
| Location | Isfahan |
| Medium | English |
| NEET requirement | Yes |
Conclusion
AR Group of Education offers professional guidance for students who are interested in pursuing MBBS Abroad from top-notch medical colleges all over the world. Our team of award-winning counselors has vast experience and knowledge in the field of international education. We offer comprehensive assistance, starting from selecting the right college to obtaining your visa and tickets, and even until you land in your dream college. Our expert counselors are available round the clock to answer all your queries and provide assistance whenever you need it. Trust us to be your ultimate guide in fulfilling your educational aspirations abroad.
Frequently Asked Question