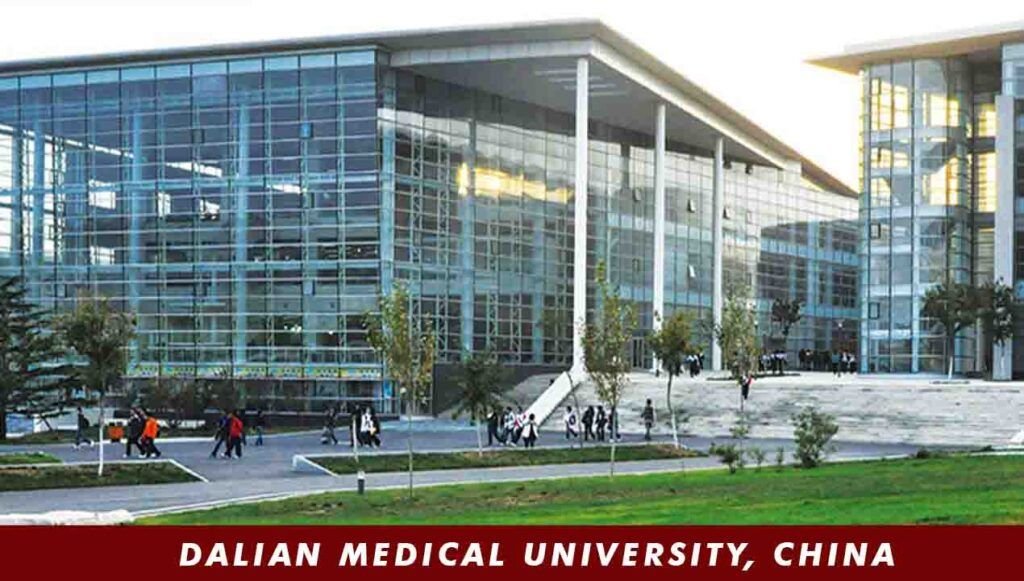 An ever more common choice for global medical students is to study MBBS in China. China has achieved incredible strides in the realm of medicine, offering its residents a healthy and secure environment thanks to its several highly regarded medical institutes and universities that receive international acclaim. These prestigious colleges provide MBBS in China, making them a desirable option for aspirant physicians.
Why MBBS in China?
Top medical universities in China provide excellent educational facilities and infrastructure. Dalian Medical University provides a well-equipped library, cafeteria, gym, and other amenities for students. The medical universities in China are approved by the Medical Council of India (MCI).Pursuing MBBS in China provides a globally recognized degree from the best colleges. Dalian Medical university University provides high-quality education for students aspiring to study medicine in China.
Overview of China
| Category | Details |
| --- | --- |
| Capital | Beijing |
| Population | Approximately 1.4 billion |
| Area | 9.6 million square kilometres |
| Official Language | Mandarin Chinese |
| Currency | Chinese Yuan (CNY) |
| Government | Communist Party-led single-party socialist state |
| Famous Landmarks | Great Wall of China, Forbidden City, Terracotta Army |
| Climate | Diverse (ranging from tropical to subarctic) |
| | |
The medical course at Dalian Medical University spans six years, including a one-year internship. Throughout the program, students benefit from top-class infrastructure and a multicultural environment, making the university a safe and welcoming home for international students. The affiliated hospitals associated with the university provide abundant career opportunities for medical aspirants, allowing them to gain practical experience and further their professional development.
Dalian Medical University provides a huge range of medical courses, catering to the diverse interests and goals of students. With its commitment to excellence, the university paves the way for success for its students. The medical degree awarded by the university holds global recognition, as it is accredited by prestigious medical bodies like the NMC. This recognition ensures that graduates are accepted worldwide, enhancing their career prospects.
Dalian Medical University country ranking of 475 and a world ranking of 2936, solidifying its position as an ideal destination for students seeking quality medical education. Moreover, the university offers scholarships to support and recognize the talents and potential of medical aspirants, making the educational journey more accessible and rewarding for deserving students.
Overview of Dalian Medical University
| Established in | 1947 |
| --- | --- |
| College Type | Public |
| Located in | Dalian, China |
| Eligibility | 50% in PCB in 10+2 |
| Exam | NEET Qualified |
| Language | English |
| Course Offered | MBBS |
| MBBS Time Duration | 6 Years |
| Campus | 1,510 acres |
| Yearly Tuition Fees | 45,000 RMB |
| | |
Why Choose Dalian Medical University in China?
Dalian Medical University is a popular choice for Indian students looking to pursue MBBS in China. The university has an affordable MBBS program specifically designed for international candidates.
It is ranked among the top medical universities in China for studying MBBS in English.
The admission process is straightforward and does not require any donation fees.
International students can obtain an MBBS degree at a low cost compared to other universities.
The university provides excellent medical facilities for aspiring doctors.
Graduates from Dalian Medical University have access to a wide range of career opportunities worldwide.
The campus is beautiful and offers modern facilities for students' comfort and convenience.
Fee Structure of Dalian Medical University
f you want to study MBBS at Dalian Medical University, you must familiarize yourself with the university's price structure so that you may schedule your study time effectively. As cost is a significant factor in a student's life, they always seek out colleges that offer the MBBS programs that they can afford.
For your information, this is Dalian Medical University's MBBS Fee Schedule.
| Program and Duration | 1st Year | 2nd Year | 3rd Year | 4th Year | 5th Year |
| --- | --- | --- | --- | --- | --- |
| Tuition Fee (RMB) | 58,500 | 45,000 | 45,000 | 45,000 | 45,000 |
| Accommodation Fee (RMB) | 8,000 | 8,000 | 8,000 | 8,000 | 8,000 |
| Physical Exam Fee (RMB) | 400 | 400 | 400 | 400 | 400 |
| Visa Extension & Insurance | 1,600 | 1,600 | 1,600 | 1,600 | 1,600 |
| | | | | | |
Note: 1 RMB = 11 INR
Dalian Medical University Ranking
Dalian Medical University, one of the top medical institutions in China, provides the best medical education to both international and domestic students, which helps the institution rank highly among medical universities worldwide. Numerous students enroll in the MBBS Course each year, and many of them go on to become great doctors. Candidates should be aware of the ranking of Dalian Medical University before submitting an application to study MBBS there.
| World Ranking | 5941st |
| --- | --- |
| Country Ranking | 402nd |
| | |
Dalian Medical University Courses 2023
If you're interested in studying medicine in China, Dalian Medical University is one of your top possibilities. It gives Indian students several options from which to pick and allows them to continue their studies at the best medical colleges in China. The following is a list of the main bachelor's, master's, and doctoral specialties offered by Dalian Medical University.
Clinical Medicine
Stomatology
Clinical Pharmacy
Anesthesiology
Applied Psychology
Biochemistry and Molecular Biology
MBBS Program
Dental of Dental Surgery
Nursing Program
Diploma in Preventive Medicines
Dalian Medical University Syllabus 2023
It is one of the oldest and most renowned colleges in China that offers the MBBS programme. The university is authorized to offer a globally recognised MBBS degree by the NMC, WHO, UNESCO, and other significant organizations. The following is a list of the Dalian Medical University's MBBS course syllabus as provided by the university.
Histology & Embryology
Cell Biology
Biochemistry
Physiology
Microbiology
Immunology
Pathology
Pathophysiology
Topography
Medical Statistics
Epidemiology
Pharmacology
Clinical Diagnostics
Medical Imageology
Neurology & Psychiatry
Pediatrics
Ophthalmology
Otolaryngology
Dermatology
Stomatology
Clinical Psychology
Student Life at Dalian Medical University
The medical universities in China have made significant changes to ensure that their students enjoy the finest experience possible in light of Dalian Medical University's rising popularity among overseas students. The dormitories in Chinese medical universities might be a good choice for students. Apart from that, there are equally affordable flat and renting possibilities.
Dalian's streets are crowded with people going about their daily business and hustling. Local stores can be found nearby to offer ready-to-use items, which is quite helpful for international students who are unfamiliar with the area. Making Chinese acquaintances would provide you an advantage because it will make it easier for you to understand and master the language.
Dalian Medical University Advantages
Dalian Medical University provides several advantages for candidates aspiring to study MBBS in one of China's top universities and obtain a globally recognized medical degree. Firstly, the university provides English language study programs specifically designed for international students, ensuring that language barriers do not hinder the learning process. This facilitates a smooth transition into the academic environment and allows students to fully comprehend the coursework.
One significant advantage is that Dalian Medical University gives direct admission to its MBBS program without the requirement of an entrance examination. This streamlined admission process saves candidates the additional stress and preparation typically associated with entrance exams, allowing them to focus more on their studies and career goals.
College Hostel & Accommodation
Dalian Medical University provides comfortable accommodation for its students, ensuring a convenient and pleasant living experience. Each room is equipped with a private bathroom, allowing students to have their personal space. A desk and chair are provided in each room, creating a suitable environment for studying and completing academic tasks.
The university also takes care of the student's privacy and safety by offering separate rooms for boys and girls. This arrangement ensures that students have a comfortable and secure living space, allowing them to focus on their studies and personal growth.
Dalian medical University Eligibility Criteria
For rapid admission, Indian students interested in studying MBBS in China should review the Dalian medical university Eligibility Criteria.
The minimum age requirement is 17 years.
Physics, Chemistry, Biology, and English are mandatory subjects for higher education.
A minimum 50% score is required in 10+2 in all the above-mentioned subjects.
SC/ST/OBC candidates require a minimum of 40% score in 10+2 in all the above-mentioned subjects.
Qualification in the NEET exam is a must.
Dalian medical university Admission Process
Indian students who are interested in attending Dalian medical university for MBBS in China can evaluate the entrance requirements for speedy admission.
Fill out the application form and attach a passport-sized photo.
Submit your 11th and 12th standard mark sheets and school leaving certificates.
Pay the required application, admission, and processing fees.
Send the processing fees to either China or India, based on the earlier option.
Receive the official photocopy of your Admission Letter within seven working days.
Begin the student visa process by applying at the nearest Chinese Embassy/Consulate.
Gather the necessary documents for the visa application, including a valid passport, photographs, Visa Application Form, JW202 Form, and Admission Letter.
Complete a health check-up and obtain a Physical Examination Record.
Upon arrival in China, be received by a representative at the airport and guided to the university hostel.
Assist in paying the admission and administrative fees at the university counter the next morning.
The overall timeline from receiving the Admission Letter to obtaining the China Visa is approximately one month.
Dalian medical University Document Required
Eligibility criteria are organized by the higher authorities of the university. This university is one of the MCI / NMC Approved Medical Colleges in China for Indian students. The criteria are set according to every national and international student.
10th & 12th Mark sheets
NEET Exam scorecard
Copy of passport
Candidates bank statement
Character certificate
Passport photograph
Medical Certificate
Conclusion
AR Group of Education offers professional guidance for students who are interested in pursuing MBBS in abroad. Our team of award-winning counselors has vast experience and knowledge in the field of international education. We provide comprehensive assistance, starting from selecting the right college to obtaining your visa and tickets, and even until you land in your dream college. Our expert counselors are available round the clock to answer all your queries and provide assistance whenever you need it. Trust us to be your ultimate guide in fulfilling your educational aspirations to study MBBS abroad.
FAQ