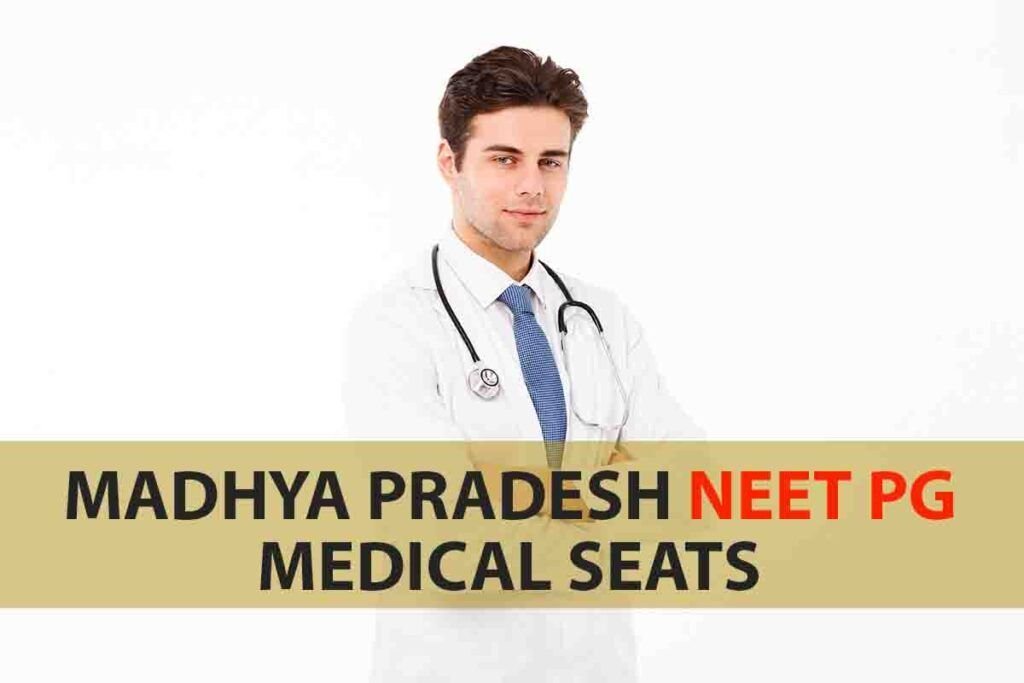 The MP NEET PG 2023 counselling is being conducted by the department of medical education (DME) on behalf of the government of Madhya Pradesh. The main objective of this counselling process is to provide admission to eligible candidates in PG medical courses. Candidates who wish to participate in the MP PG medical counselling program in 2023 will need to register online and pay the required fees.

The MP NEET PG/NEET MDS counselling process is usually conducted in two rounds. In case seats remain vacant after the second round of counselling, an additional third round of counselling will be conducted as a mop-up round. If there are still seats left vacant after the mop-up round, DME Madhya Pradesh may conduct an additional stray vacancy round. The entire counselling process will be conducted in online mode at the official website, dme.mponline.gov.in.
In Madhya Pradesh, there are a total of 1833 NEET PG 2023 seats available in both private and government medical colleges.
Read Also:
State-Wise NEET PG Medical Seats in India

Uttar Pradesh NEET PG Medical Seats 2023

PG Government Medical Colleges in Madhya Pradesh
| College | District | Seats |
| --- | --- | --- |
| Gandhi Medical College Bhopal | Bhopal | 182 |
| Bundelkhand Govt Medical College | Sagar | 55 |
| Gajra Raja Medical College | Gwalior | 163 |
| AIIMS Bhopal | Bhopal | 114 |
| Govt Medical College Datia | Datia | 18 |
| Govt Medical College Ratlam | Ratlam | 3 |
| MGM Medical College Indore | Indore | 236 |
| Netaji Subhash Chandra Bose Medical College | Jabalpur | 182 |
| Shyam Shah Medical College | Rewa | 108 |
PG Private Medical Colleges in Madhya Pradesh
| College | District | Seats |
| --- | --- | --- |
| Amaltas Institute of Medical Sciences | Dewas | 52 |
| LN Medical College | Bhopal | 102 |
| Sri Aurobindo Inst of Medical Sciences | Indore | 143 |
| Chirayu Medical College | Bhopal | 72 |
| RKDF Medical College | Bhopal | 80 |
| RD Gardi Medical College | Ujjain | 107 |
| Peoples College of Medical Science | Bhopal | 85 |
| Index Medical College | Indore | 131 |