For a 12th passed out medical student, who aspires to pursue a career in medicine MBBS is one of the best options in India. However, there are a very limited number of seats in the government colleges and taking up the course from a private college is way too expensive. So what can be done in this situation? The answer is, pursuing the course from abroad. This is so because some of the medical programs abroad are approved by the Medical Council of India (MCI) and students can easily practice in India after clearing the MCI screening test also known as Foreign Medical Graduate Examination (FMGE). Also, doing MBBS from MCI approved universities abroad can save a lot of money.
If you are one of those students who are looking forward to pursuing a career in medicine, here is a comprehensive list of countries that offer the courses abroad.
CHINA
China is one of the fastest-growing economies in the world and offers excellent opportunities for medical students. It has some of the finest medical universities offering cost-effective MBBS courses. Some of the advantages of pursuing MBBS in China are:-
The internship done from China is also valid in India and is recognized by the Medical Council of India. As soon as the students return to India, they can start practising after clearing their NEXT (National Exit Test) exam.
The fee is very low as compared to private Indian Colleges ranging from INR 2.5 to 4.5 lacs annually. Also, the infrastructure in China is one of the best in the world.
All the universities in China are located at a safe location and the cost of living in the country is affordable. Also, almost all the universities in China provide hostel accommodation for the students.
No special test such as IELTS and TOEFL is required for admission in Chinese universities.
As an added advantage, there is no problem getting Indian cuisine in the country.
PHILIPPINES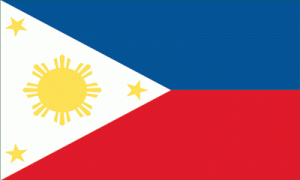 Philippines is one of the best choices when it comes to pursuing MBBS for Indian students. It is one of the newly industrialized countries in South East Asia and has witnessed development in tourism, medicine and infrastructure. There are several reasons for an Indian student to pursue MBBS in the Philippines. Some of them have been mentioned below:-
The admission process is hassle-free and no additional test is required to get admission into MBBS.
The course is taught in English and therefore students do not need to learn an additional language.
The universities in the Philippines follow US Pattern of education which offers a chance for the student to pursue their internship in the USA.
Being surrounded by the sea, the Philippines has moderate weather all year.
The fee of pursuing MBBS from the Philippines is almost half of pursuing the course from a private institution in India.
The cost of living in the Philippines is almost like the cost of living in India.
NEPAL
Located in the Himalayas, the country is at a distance of 0 km from India. The climate there matches the Indian climate and there is not much cultural difference between the two countries. Therefore, Indian students can easily do their MBBS from Nepal. Other reasons for opting Nepal for MBBS are:-
No Indian national requires a VISA to travel to Nepal and the number of documents required is much less.
The fee ranges from 45 to 60 lakh for the complete course, including post-graduation.
The curriculum of Nepal matches to that of India and the duration of the course is also 4 and a half years. Therefore, Nepal is one of the most preferred choices for Indian students.
Indian students do not need to learn a whole new language to study in Nepal as English and Hindi are commonly spoken.
The internship done in Nepal is valid in India and students can start practicing as soon as they return to the country.
The pattern of diseases in Nepal is very similar to Indian populace which gives students a hands-on experience of practicing in India.
UKRAINE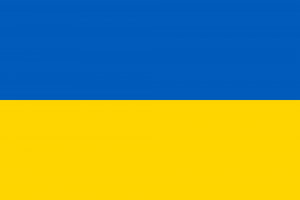 Ukraine has one of the most well structured educational systems will world-class universities that stand out from the rest. The country is an amalgamation of Russian and European Cultures and is one of the most preferred destinations for pursuing MBBS for Indian students. Here are several reasons as to why you should opt for Ukraine to study MBBS:-
Doing MBBS from Ukraine is cheaper than doing MBBS from private colleges in India.
Due to a large number of Indian students studying in Ukraine, there are several Indian restaurants and mess offering authentic Indian Food.
No special test such as IELTS/TOEFL is required for getting an admission into the universities and colleges in Ukraine.
The courses are taught only in English
Students get high international exposure.
RUSSIA
Russia is one of the most famous countries and needs no introduction. Indian students have been going to Russia for MBBS for more than 30 years now. Here are the reasons which make it is the most popular choice:-
The degree awarded in Russia is equivalent to the degree in India and there are more than 50 MCI recognized medical universities in Russia.
After completing MBBS from Russia, students may give a screening test to practice in India or also sit for exams such as USMLE for the US.
U.S.A
The United States of America needs no introduction and is among the top most nations when it comes to pursuing MBBS for Indian students. Mentioned below are some reasons for choosing USA for MBBS:-
The course is taught in English.
Quality of education in the USA is a benchmark for every other nation around the globe.
Doctors from the USA are recognized worldwide for their excellence and dedication.
No additional fee is required to secure admission to MBBS course in the USA
Students who pursue MBBS from the USA need not give any screening test to practice in India.
Students can seek part-time jobs along with studies in the USA.
Several scholarships are awarded to international students as per their merit and performance.
KYRGYZSTAN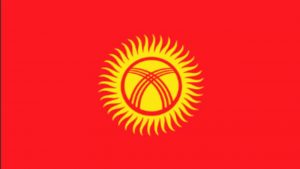 Kyrgyzstan is a landlocked country which has preserved its culture and has a history that spans over 2,000 years. The country has a beautiful and serene environment and a very well-structured educational system. It is a good option for pursuing MBBS for Indian students. Other reasons to pursue MBBS in Kyrgyzstan are:-
Each and every university provides safe and well-equipped hostels for students pursuing MBBS and MD.
Medical universities in Kyrgyzstan where Indian students can apply are approved by MCI (Medical Council of India) and the WHO (World Health Organization).
The courses are taught in English.