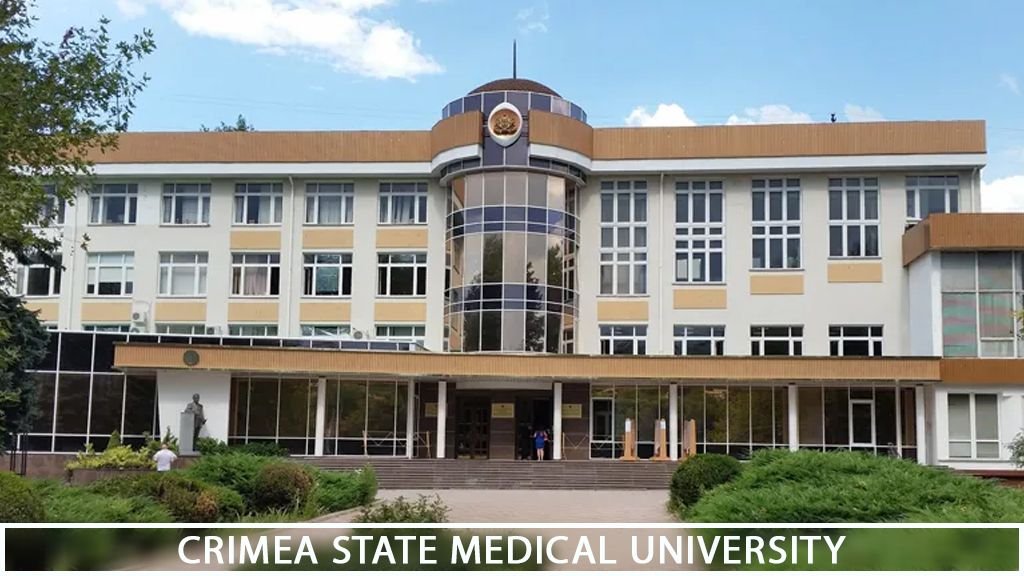 Crimea State Medical University , Russia named after S. I. Georgievsky is an institution of higher medical education situated in Simferopol, Russia. According to some independent estimations, it is one of the best medical colleges in Russia. The history of Crimea Medical University dates back to the start of the 21st century. Earlier it was referred to as the medical faculty of Taurida University in the year 1918. In 1931 the institution was separated and started functioning as an autonomous unit – Crimea Medical Institute. In the year 1995, it was named CRIMEA STATE MEDICAL UNIVERSITY. In 1998 the university was transformed into the 4th (highest) accreditation level.
Crimea State Medical University Today
Occupying a leading position in medical higher education in Europe, the Crimea State Medical University is committed to providing its global competitiveness. It will continue to increase its attractiveness for outstanding international scholars and students and expand its international networks in order to provide both junior researchers and senior faculty with the best possible opportunities for further qualification and advancement.
Crimea State Medical University, Russia provides medical education up to the latest data and the highest world educational standards. At the same time, the University keeps upgrading the teaching methods toward global trends in medical education and research. Crimea Medical University has been a center for academic and vocational medical education and medical science in the Crimea region.
The teaching staff of Crimea State Medical University
Crimea state medical university consists of about 700 faculties (100 doctors of sciences and  350 candidates of sciences). 39 professors of the University are academicians and corresponding members of domestic and foreign Academies.
International Faculty at Crimea State Medical University enjoys an exceptional national and international reputation in teaching, research, academic service, and partnerships.  The University's endeavors reflect its values of academic excellence, diversity, equity, human rights, social justice, and responsiveness to the population's health needs.  The 500 full-time academics at the University are from different disciplinary backgrounds that range from the social to the biomedical sciences, enhancing multi-disciplinary approaches essential for general medicine and public health. Academic activities are also supported by more than 100 honorary staff members.
Medical Courses offered by Crimea State Medical University
Pre Medical / Foundation Course (Duration 1 Year)
General Medicine – MBBS (Duration 6 Years)
Dentistry – BDS (Duration 5 Years)
Pharmacy (Duration 5 Years)
Pediatrics (Duration 5 Years)
Nursing (Duration 5 Years)
Crimea medical university rankings and reputation
Crimea State Medical University is ranked 350 out of 10,000 universities in the world by the QS EECA University Rankings 2020. University ranked at 3465 out of 11,000 universities in the world by 4icu world university ranking.
The presence
Crimea State Medical University is a prominent scientific and medical center in Crimea. More than 50 scientific themes are being carried out here, and about 5–10 doctoral and 25–30 master's theses are being defended annually. The university participates in 16 international research programs and publishes several scientific periodicals.
Since 1999, Crimea state medical university provides specialized English medium courses for foreign students in the field of General Medicine (MBBS) and Dentistry (BDS). At present, the total number of students is about 4700 (1700 students are foreign citizens). English language of instruction and low-cost tuition fees makes Crimea state medical university more attractive to foreign students for medical studies.
Campus and Hostels of Crimea Medical University
The territory of the Crimea medical University occupies 17.3 hectares. The campus is built on the bank of the River Salgir a five minutes walk from the educational buildings. On the opposite bank of the Salgir, there is Gagarin park, the largest and most beautiful park in Simferopol, a favorite place of rest for the citizens and guests of our town. It has 16 educational buildings, 5 hostels, a covered track and field athletics arena, a sports center (with the stadium and swimming pool), and several cafes.
Hostels: The hostels of the Crimea medical University are fully furnished and centrally heated. The rooms are for two or three people. There is proper bedding in the room. Separate arrangements for boys and girls. The University provides internet access in each room. There are also several students' canteens and cafes on the territory of the University campus.
On the territory of the campus, there are food shops, 10 cafes of national Indian, Malaysian, Chinese, and Arabic cuisine, several Internet cafes, public telephones, a laundry, a sports ground, and a special place for barbecue cooking. There is also a taxi parked near the campus.
Both the territory of the University and the main students' routes from the hostels to the educational buildings are protected and patrolled by officers of guard service.
The hostel fees at CSMU are from 300 to 600 USD per year depending on the conditions and the level of convenience provided.
Eligibility Requirements and Admission Process
Candidates appearing for Crimea medical university admission must have completed a Senior School Certificate (10+2) or equivalent examination with a minimum of 50% marks in Chemistry, Biology, and English subjects.
The Minimum age for admission shall be 17 Years on 31st December of the year in which admission is sought.
As per new rules, it is mandatory for Indian students to first clear the NEET-UG exam to study medicine in foreign Universities.
Understand the Admissions Process in Easy Steps:
The first step of the admissions process is to file an application.
With your application, you'll need to submit your academic transcripts.
After your application is submitted, it'll be reviewed by an admissions counselor and in a couple of weeks, you will be offered an admission letter from University.
Why should you select Crimea State Medical University for studying MBBS?
It is a Federal University and has very excellent faculty and most importantly it is fully English medium for 6 years. The good academic result has a 30% passing rate in the MCI Screening Test (FMGE in India)
The climate in the Crimea region is warmer compared to other cities in Russia.
The most eminent reason for studying MBBS at Crimea State Medical University , Russia is its Low tuition fees (4000 US Dollars/Year), and the average monthly living cost can be USD 100-150 including overhead expenses.
If you are considering to pursue MBBS in Russia, then Crimea State Medical University, should be your on your list of options. We, at The A R Group of Education can help you get admission in Crimea State Medical University.