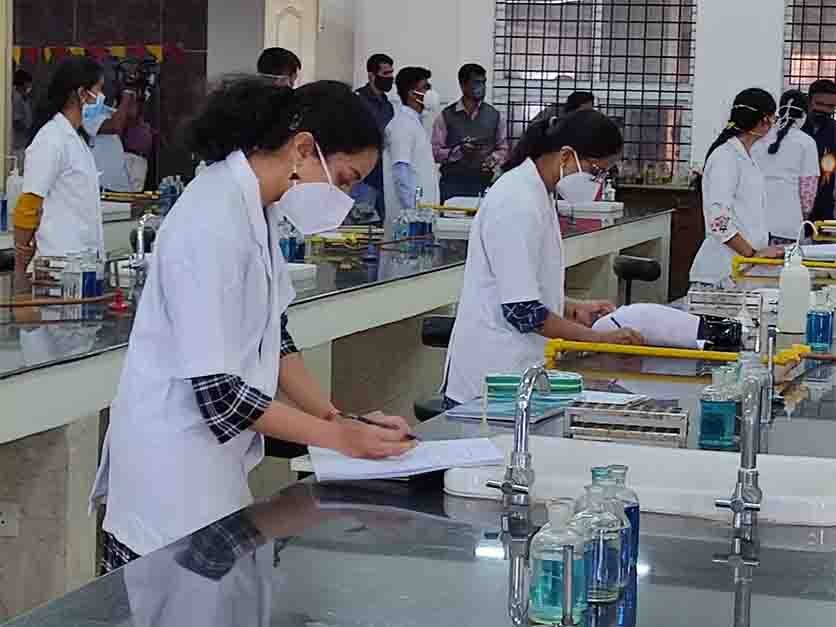 The national board of exams released the NEET PG 2023 result on March 14, 2023. Along with the results, scores have also been made public for each category. Candidates who appear for the examinations can check the NEET PG 2023 cutoff and result on the official website.
According to the result, Aarushi Narwani from VMMC and SAFDARJUNG hospital in New Delhi topped the NEET PG 2023, and Prem Tilak became the second topper in the NEET PG 2023 among the toppers list. Prem Tilak secured 700 out of 800, while Aarushi Narwani scored a total of 725 out of 800.
All India rank determines which seats will be available for NEET PG candidates. The applicants who are eagerly waiting to take admission to highly reputed colleges, their wait is over. To take seats in a medical institution, candidates need to participate in the NEET PG seat allocation counseling stage.
Check out : How to Choose the PG Specialization After MBBS?
NEET PG 2023 Branch-wise Closing Ranks
The medical examination authority will officially announce the branch-wise closing rank for the NEET PG 2023 seat allocation. Candidates are hoping that they will be placed in the branch of their interest and choice as there is an increase in the number of seats this academic year.
However , some of the experts have determined the expected closing ranks for some of the branches of NEET PG 2023 based on the counseling sessions from last year :

| Name of the Branch | Expected Closing Ranks |
| --- | --- |
| MS Ophthalmology | 73,000 |
| MS Anaesthesiology | 70,000 |
| MD Pathology | 76,000 |
| MS Orthopedics | 62,000 |
| MD Pharmacology | 6,70,000 |
| MD Forensic Medicine | 74,000 |
| MD Biochemistry | 75,000 |
| MD Microbiology | 75,000 |
| MD Community Medicine | 76,000 |
| MD Radiotherapy | 40,000 |
| General Medicine | 54,000 |
| MD Paediatrics | 54,000 |
| MD Radiodiagnosis | 46,000 |
| MD TB & Chest | 58,000 |
| General Surgery | 55,000 |
| MD Psychiatry | 64,000 |
| MD Emergency Medicine | 43,000 |
| MD Dermatology | 44,000 |
Factors Determining Seat Allotment
Availability of seats: it plays an important role in determining the seat allotment.
Academic performance: in some institutions, academic performance is a critical factor in taking seats in reputed colleges.
Reservation: in some institutions seat allotment is done according to the reservation system.
The number of counseling rounds: seat allotments are somehow dependent on the number of NEET PG Counseling rounds going to conduct. if there are more no. of rounds then there will be more chances of getting admission to highly reputed colleges